Learn how to transform an old book into a work of art.
about the course
Make your own rules in a fun and inspiring Altered Book Art Journal! In this class, we combine aspects of art journaling, creative journaling, and junk journaling to create a personalized journal to create and play in! Learn how to repurpose an old hardcover book, assemble an assortment of papers to use, and construct your very own altered book complete with pockets and tuck-in spots. I share tons of tips, tricks and prompts for creating in your new art journal with different types of paper, paints, inks, and fabric! Let your creativity run wild in your altered book art journal!
What you'll learn
How to alter an old hardcover book and turn it into an art journal, junk journal, or scrapbook.
How to properly gut your book and create your own journal pages and pockets.
Some fun ways to use different types of paper, paints, inks, and fabric in your journals.
Hosted on Big Picture Classes with:
☆ 6 lessons
☆ 6 assignments
☆ 20 videos
☆ comment section
☆ projects gallery
Plus tons of examples from my own personal journal to inspire you as well.
LESSONS
Creating Your Journal Kit
Don't Judge a Book by Its Cover
It's What's on the Inside That Counts
Collage it
Ink it, Paint it
Appliqué it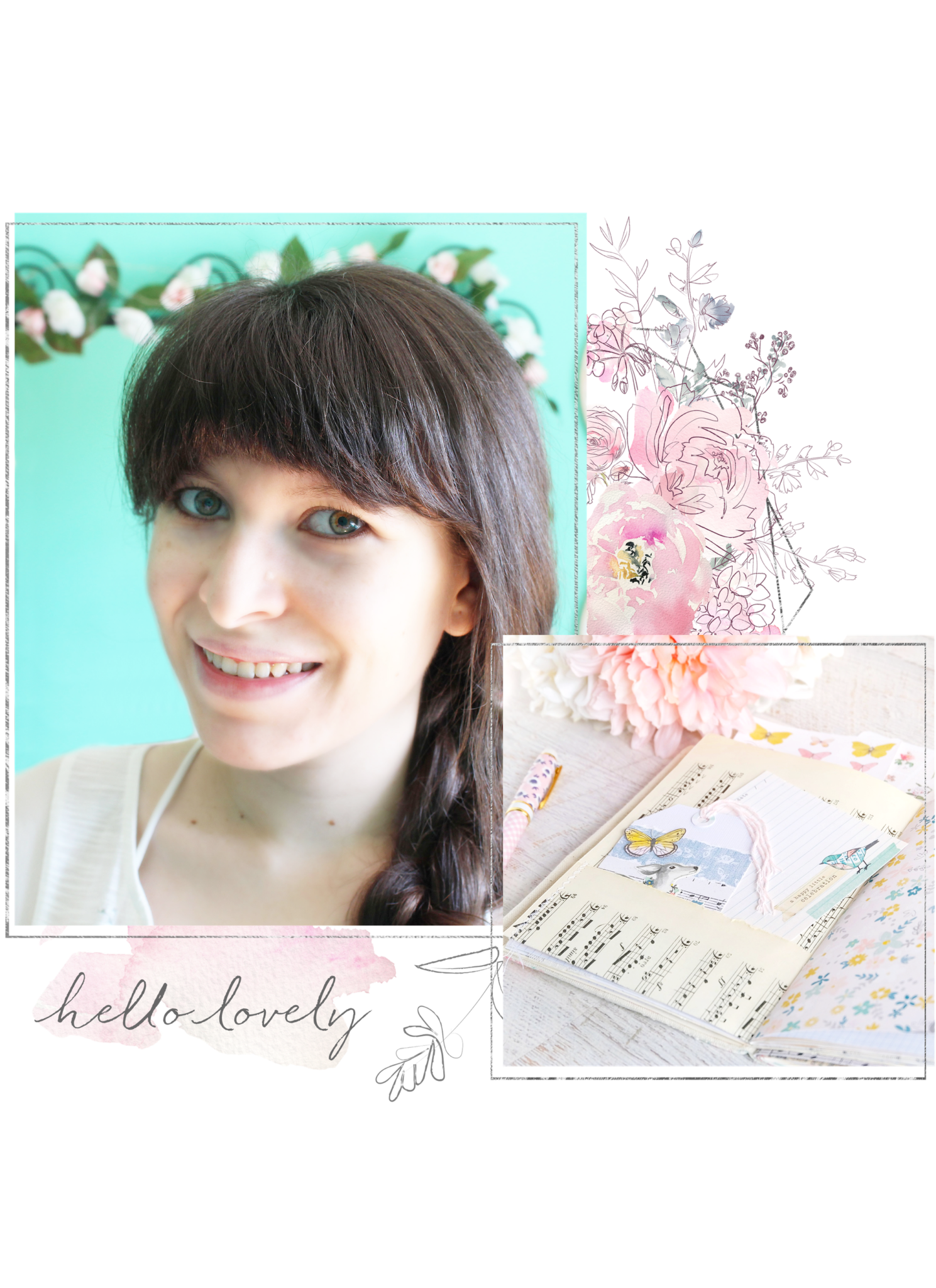 Hello. I'm Tiffany Julia. I'm an artist living in New York City with an absolute passion for documenting my everyday life. I love to write, compose music, scrapbook and create art. I'm a creative of all kinds really, who also enjoys traveling the world and learning about different cultures, all while I eat tons of delicious food. I love documenting my various journeys around the world in thick handmade travel journals, and while I'm not out traversing the globe, I enjoy documenting the everyday in my scrapbooks and experimenting with mixed media in my art journals.
I have an unrestrained passion for many things and I often find myself longing for something greater than life. I hope to share my creativity and inspire you to create beautiful imagery and document your own life in a meaningful way.
Are you ready to create your own Altered Book Art Journal?
Take it for FREE with a 2-week free trial!
I'VE NEVER ART JOURNALED BEFORE, IS THIS COURSE FOR ME?
This course is for all types of journalers–beginners, intermediates, and advanced. The beauty of art journaling is that it can be whatever you want it to be. There are no right or wrong ways to journal. That said, this course is not an introduction to art journaling.
WHAT SUPPLIES DO I NEED FOR THE COURSE?
There will be an entire lesson on gathering supplies. But supplies needed for this course are: an old hardcover book, an assortment of papers, fabric, needle/awl and string, paint, stamps + ink, strong adhesive, and various scrapbooking ephemera and stickers.
The course is broken down into 6 lessons.
This is a self-paced class however, meaning once you have access to the course contents, you may begin and work on the class at whatever time, in whatever pace suits you.
WHERE CAN I ACCESS THE COURSE?
This course is hosted on Big Picture Classes.
To enroll, sign up for their 2-week free trial by creating an account on their site. During the free trial, you'll have access to all of the classes Big Picture Classes has to offer.
Please note, after the free trial, membership to Big Picture Classes is $9.95 a month.
HOW LONG DO I HAVE ACCESS TO THE COURSE?
2 weeks if on the free trial OR for as long as you are a paid member to Big Picture Classes.