Learn how to add texture and dimension to your otherwise flat pocket page scrapbooks.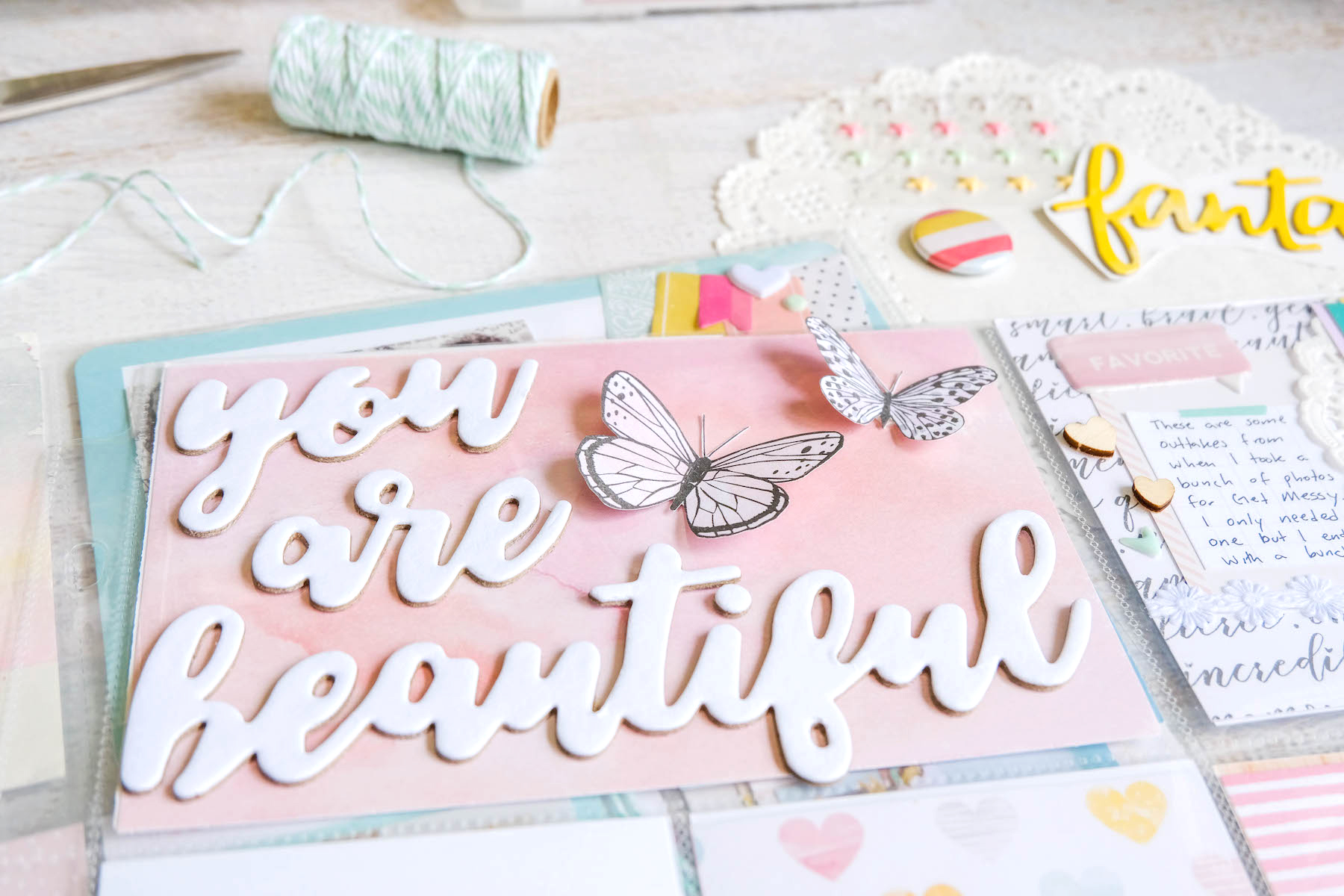 about the course
Make your pocket pages pop! In Pockets That Pop, I show you how to add texture and dimension to the otherwise flat format of pocket page documenting. Learn how to use low-profile embellishments to create texture, how to incorporate dynamic elements by working outside the pockets, and how to add interactive features such as see-through pockets and more! You're sure to love the interesting and fun pockets you'll create in this class!
What you'll learn
How to create textured and dimensional pocket pages with an assortment of flat materials
How to use bulky embellishments to create textured and dimensional pocket pages without creating too much bulk
How to use vellum and acetate with sequins and die-cuts to create see-through window pockets
How to incorporate paper tabs and tags to create hidden pockets within your pocket pages to add extra journaling and ephemera
How to create a pocket page to match a scrapbook layout in your album by mirroring the textural and dimensional elements from the layout in your pockets
Hosted on Big Picture Classes with:
☆ 6 lessons
☆ 6 assignments
☆ 9 videos
☆ comment section
☆ projects gallery
Plus tons of examples from my own personal scrapbook to inspire you as well.
LESSONS
Supplies That Pop
Keeping it Flat
Out of Pocket
Pocket Windows
Pockets Within Pockets
Matching Layouts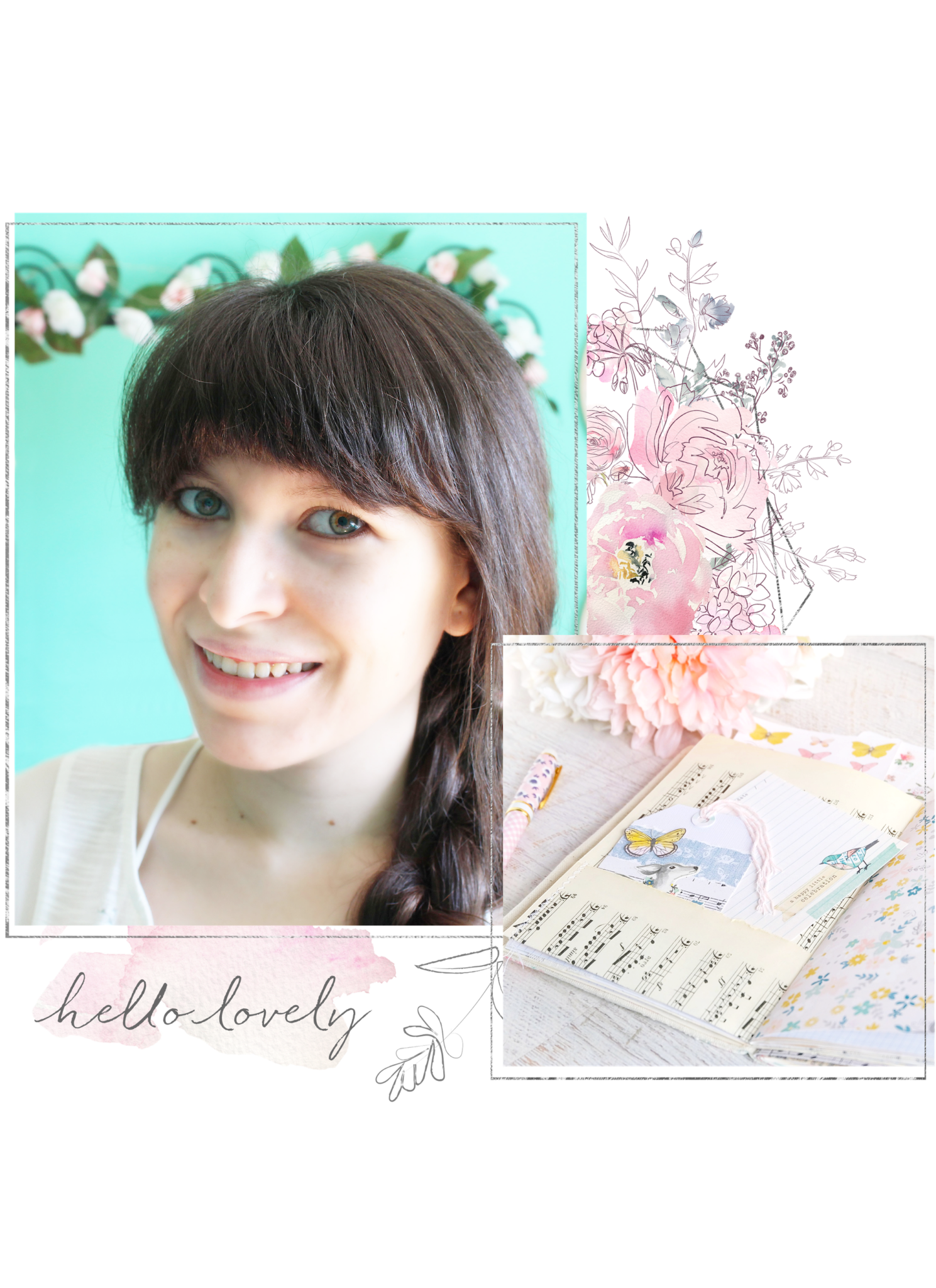 Hello. I'm Tiffany Julia. I'm an artist living in New York City with an absolute passion for documenting my everyday life. I love to write, compose music, scrapbook and create art. I'm a creative of all kinds really, who also enjoys traveling the world and learning about different cultures, all while I eat tons of delicious food. I love documenting my various journeys around the world in thick handmade travel journals, and while I'm not out traversing the globe, I enjoy documenting the everyday in my scrapbooks and experimenting with mixed media in my art journals.
I have an unrestrained passion for many things and I often find myself longing for something greater than life. I hope to share my creativity and inspire you to create beautiful imagery and document your own life in a meaningful way.
Are you ready to make your pocket pages pop?
Take it for FREE with a 2-week free trial!
I'VE NEVER SCRAPBOOKED BEFORE, IS THIS COURSE FOR ME?
This course is for all types of scrapbookers–beginners, intermediates, and advanced. That said, this course is not an introduction to scrapbooking or pocket pages. It is a course to stretch your creative skills when working in a pocket page style scrapbook.
WHAT SUPPLIES DO I NEED FOR THE COURSE?
There will be an entire lesson on gathering supplies. But supplies needed for this course are: a 12×12 or 6×8 pocket page album with pocket page protectors, an assortment of papers, adhesive, and various scrapbooking ephemera and stickers.
The course is broken down into 6 lessons.
This is a self-paced class however, meaning once you have access to the course contents, you may begin and work on the class at whatever time, in whatever pace suits you.
WHERE CAN I ACCESS THE COURSE?
This course is hosted on Big Picture Classes.
To enroll, sign up for their 2-week free trial by creating an account on their site. During the free trial, you'll have access to all of the classes Big Picture Classes has to offer.
Please note, after the free trial, membership to Big Picture Classes is $9.95 a month.
HOW LONG DO I HAVE ACCESS TO THE COURSE?
2 weeks if on the free trial OR for as long as you are a paid member to Big Picture Classes.