unfurling
Imagine a creative journey of inner excavation and self exploration… about the course
Unfurling is the gentle act of exploring the self and becoming undone. It is a long-term process of inner excavation for self exploration and personal growth. We are never done unfurling. The more we look deeper into ourselves, the more that is revealed to us. In this course, we will keep a creative journal where we will document all of the little epipha-mes we discover about ourselves through a creative unfurling process.
If you're anything like me, you have trouble keeping a personal journal detailing every nuance of yourself and your life. Simple pen to paper just never works for you. As hard as you try to keep a daily habit of journaling, it just never sticks. I have found that translating this daily process of journaling about myself into a creative one really has helped me get deeper into my journal.
In this course, I will guide you through eight weeks of unfurling. Together, we will explore ourselves through a multifaceted creative process. Combining art, photography, and creative journaling, I will share various art, journaling, and creative photography prompts to get you started with keeping a personal unraveling journal.
A private course area with:
☆ 8 weeks of lessons
☆ 26 prompts
☆ x videos
☆ x downloads
☆ private community
☆ x-page course ebook
This is a live 2-month (8 weeks) course. As such, new content will be available weekly as the course evolves.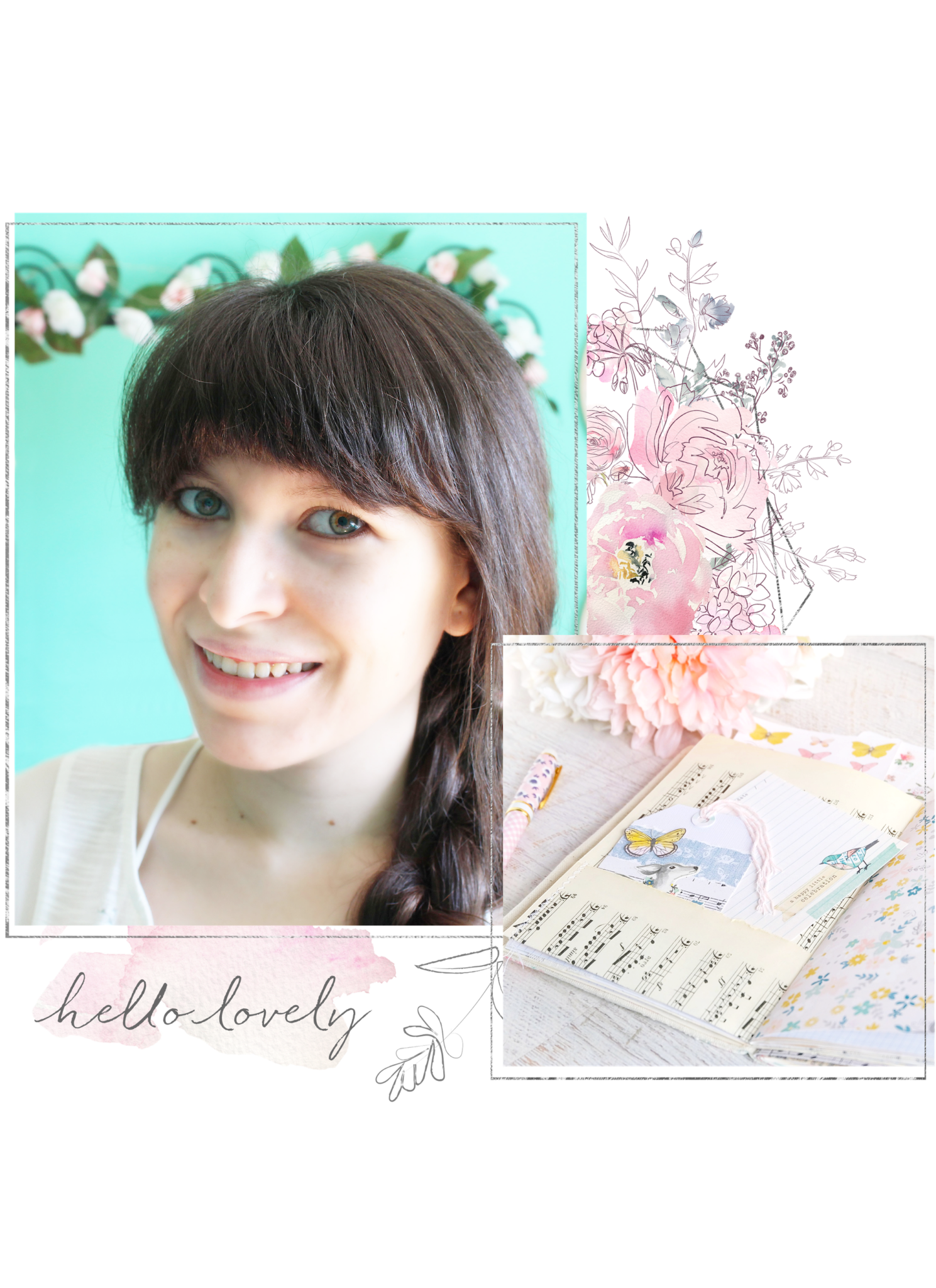 Hello. I'm Tiffany Julia. I'm an artist living in New York City with an absolute passion for documenting my everyday life. I love to write, compose music, scrapbook and create art. I'm a creative of all kinds really, who also enjoys traveling the world and learning about different cultures, all while I eat tons of delicious food. I love documenting my various journeys around the world in thick handmade travel journals, and while I'm not out traversing the globe, I enjoy documenting the everyday in my scrapbooks and experimenting with mixed media in my art journals.
I have an unrestrained passion for many things and I often find myself longing for something greater than life. I hope to share my creativity and inspire you to create beautiful imagery and document your own life in a meaningful way.
Are you ready to Unfurl in the best, most creative way possible?

If you are, sign up today!
I'VE NEVER ART JOURNALED BEFORE, IS THIS COURSE FOR ME?
This course is for all types of journalers–beginners, intermediates, and advanced. The beauty of journaling is that it can be whatever you want it to be. There are no right or wrong ways to journal. That said, this course is not an introduction to journaling, but an introduction to my process of unfurling.
WHAT SUPPLIES DO I NEED FOR THE COURSE?
There will be an entire lesson on gathering supplies. But basic supplies needed for this course are: a journal your choice of mediums, a camera and a way to print your photos to include in your journal.
WHERE CAN I ACCESS THE COURSE?
After payment, the course will be added to your account dashboard under Ecourses.
You will also receive an email detailing how to access the course content from your My Account dashboard.
The entire course is available on the site, along with a downloadable PDF course book.
HOW LONG DO I HAVE ACCESS TO THE COURSE?
Once enrolled, you have immediate access to the course content forever.
The course is broken down into 8 weeks, with each week containing 3-4 journal and photography prompts to be completed within that week.
This is a self-paced class however, meaning once you have access to the course contents, you may begin and work on the class at whatever time, in whatever pace suits you.
NOTE: This class originally ran live from May 29, 2017 to July 31, 2017, with a brand new lesson posting every week. Upon sign up now, you will have access to the entire course to explore at your leisure.
WHAT IS YOUR REFUND POLICY?
Due to their digital nature, there are no refunds on any of my ecourses or ebooks.