A LOVE SONG TO NO ONE LYRIC VIDEO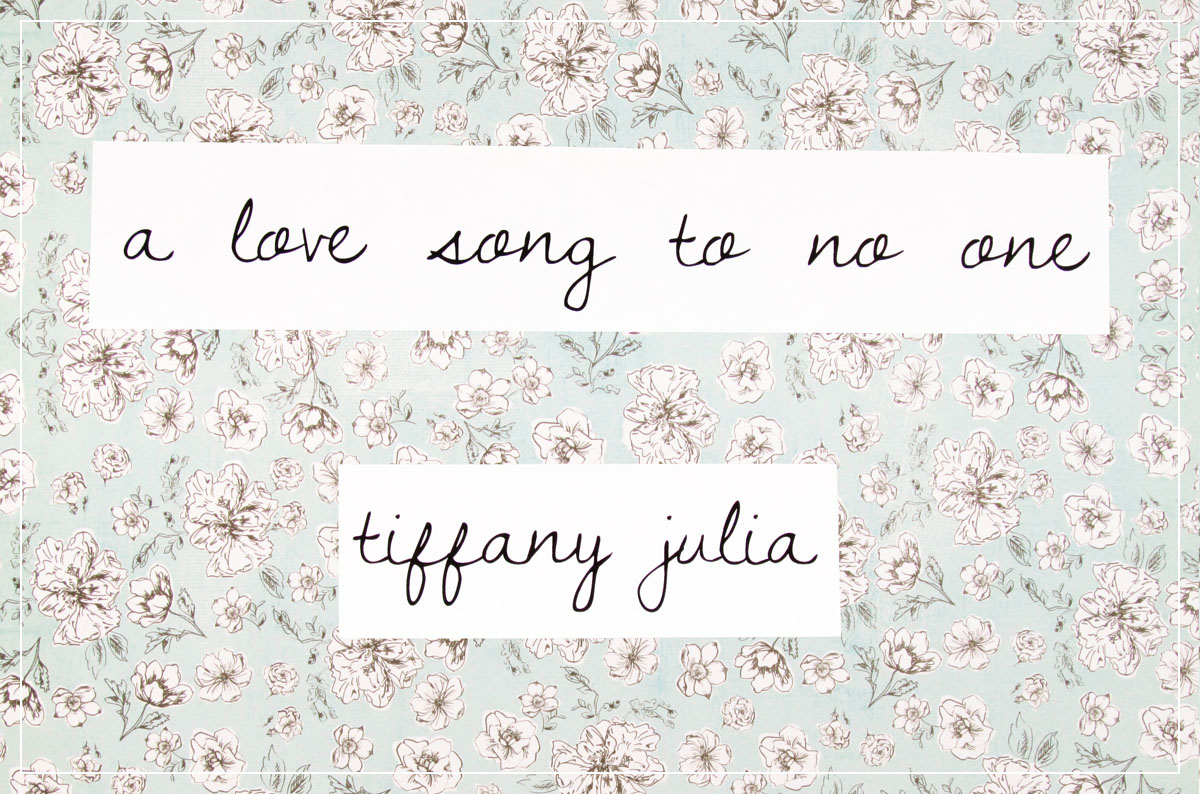 Born and raised in New York City, Tiffany Julia always knew she wanted to be a singer of some sort—specifically, Simba from The Lion King, but would settle for Ariel or Belle if being a male lion just wasn't in the cards for her. At a very young age, she'd play and sing along to countless Disney classics, reenacting her favorite musical numbers all by herself in her parents' living room with her stuff animals as her audience. At the age of 6, she learned to read and play a bit of music on the piano, before denouncing her private lessons after a year, deeming them too boring, a decision her older self would later sorely regret. She was always in some sort of arts class though, from dance to visual arts, yet vocal lessons were always a main fixture.
Tiffany found writing through her harrowing experience in middle school. Through writing stories and experimenting with angsty slam poetry, she wrote her first song at age 10, simply to a melody she had made up in her head. At the age of 13, Tiffany begged her parents for a guitar, and while they were quite reluctant, they gave in and bought her one. With only a summer of lessons under her belt, Tiffany began to teach herself chords from a book, to finally put music to all those songs and melodies she had stored her head. Yet, it wasn't until much after graduating from Fiorello H. LaGuardia High School for Music and Art and the Performing Arts, that she became serious about songwriting.
Drawing from her favorites, The Beatles, U2, Katy Rose—who's album Because I Can really got her to start taking her own songwriting seriously—Alanis Morissette, and Jason Mraz (just to name a few), Tiffany began writing songs with severe thoughtfulness and integrity to lyric, as well as being mindful of her pop melodies. She draws inspiration for her music from all over—from art, books, movies, television, to people on the street, friends, and personal experiences—for she believes that there's a story to tell in everything.