✩ DREAM . CREATE . INSPIRE ✩
The Lovely Collective is a creative and inspirational learning space, crafted and curated by Tiffany Julia. Here, I share my personal style, inspiration, and creative process on how I go about documenting my life and creating lovely art in my journals. I share my unique style of combining everyday memory keeping and mixed media art journaling, with loads of inspirational resources thrown into the mix. Here, I will also share my love for photography, self-improvement, and more.
You're bound to be inspired to create the most beautiful work unique to you. So come on in and take a look around. There are loads of ways you can join in and begin learning and creating.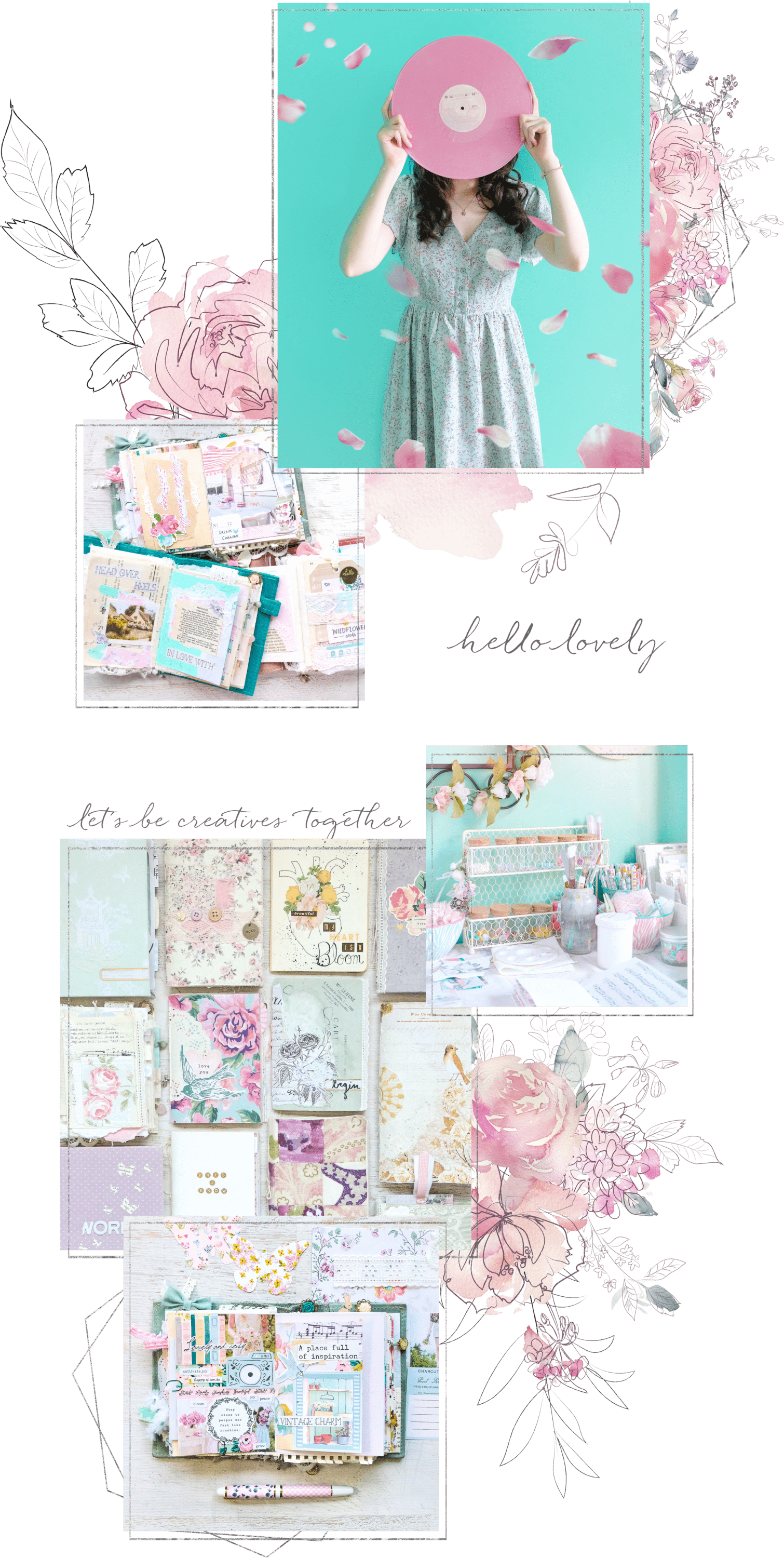 Membership to The Lovely Collective is $6 a month. By becoming a Lovely Patron, you get access to everything I have to offer all in one place, so we can create and bloom together. The exclusive content includes a combination of inspiration letters and blog posts, monthly printables and worksheets, process videos and vlogs, an exclusive shop coupon code, and more. Plus my undying gratitude!
Why I Created This Membership
I decided to create this Patreon-esque membership on my site because I love to create and share my creations and inspirations with you. I've tried other methods and platforms in the past, and while they were fine, they never really worked for me. I just like having complete creative control on how I present and share my content with you.
This membership is essentially for those of you who wish to support my creative content on a monthly basis. I would love to continue to grow as an artist and content creator, sharing better quality content much more often than I do. For a very long time I've been hesitant to put a pay wall in front of my content because I really want to share what I make with everyone. But I've come to realize that if I want to try and do this full time, I would need to honor my boundaries and needs. Unfortunately, not everything can be given for free. That being said, I still want to make this affordable for all.
I really hope I hit the sweet spot with The Lovely Collective, now completely self-hosted on my site. I would love to continue to cultivate a community around creativity, so we can all bloom and grow together. xx
WHAT YOU WILL GET EACH MONTH:
✩ A private Patron dashboard where you can access the exclusive content all from one place
✩ One exclusive journaling and/or memory keeping process video
✩ One journaling printable, worksheet, or print
✩ A special look at my yearly unraveling journal process with posts + prompts
✩ Behind the scenes look at my creative life
✩ Occasional creative inspiration pep talks
✩ An exclusive reusable 20% off shop discount code
Ready to gently unfurl and creatively bloom with me?
The Lovely Collective is currently on pause. Hopefully, it will be back better than ever in 2023. Thank you for your continued love and support of my work. I truly appreciate you.