✩ exploring the self and becoming undone ✩
Unfurling is the gentle act of exploring the self and becoming undone. It is a long-term process of inner excavation for self-exploration and personal growth. We are never done unfurling. The more we look deeper into ourselves, the more that is revealed to us. In this course, we will keep a creative journal where we will document all of the little epipha-mes we discover about ourselves through a creative unfurling process.
If you're anything like me, you have trouble keeping a personal journal detailing every nuance of yourself and your life. Simple pen to paper just never works for you. As hard as you try to keep a daily habit of journaling, it just never sticks. I have found that translating this daily process of journaling about myself into a creative one really has helped me get deeper into my journal.
In this course, I will guide you through an entire year of unfurling. Together, we will explore ourselves through a multifaceted creative process. Combining art, photography, and creative journaling, I will share various art, journaling, and creative photography prompts to get you started with keeping a personal unraveling journal.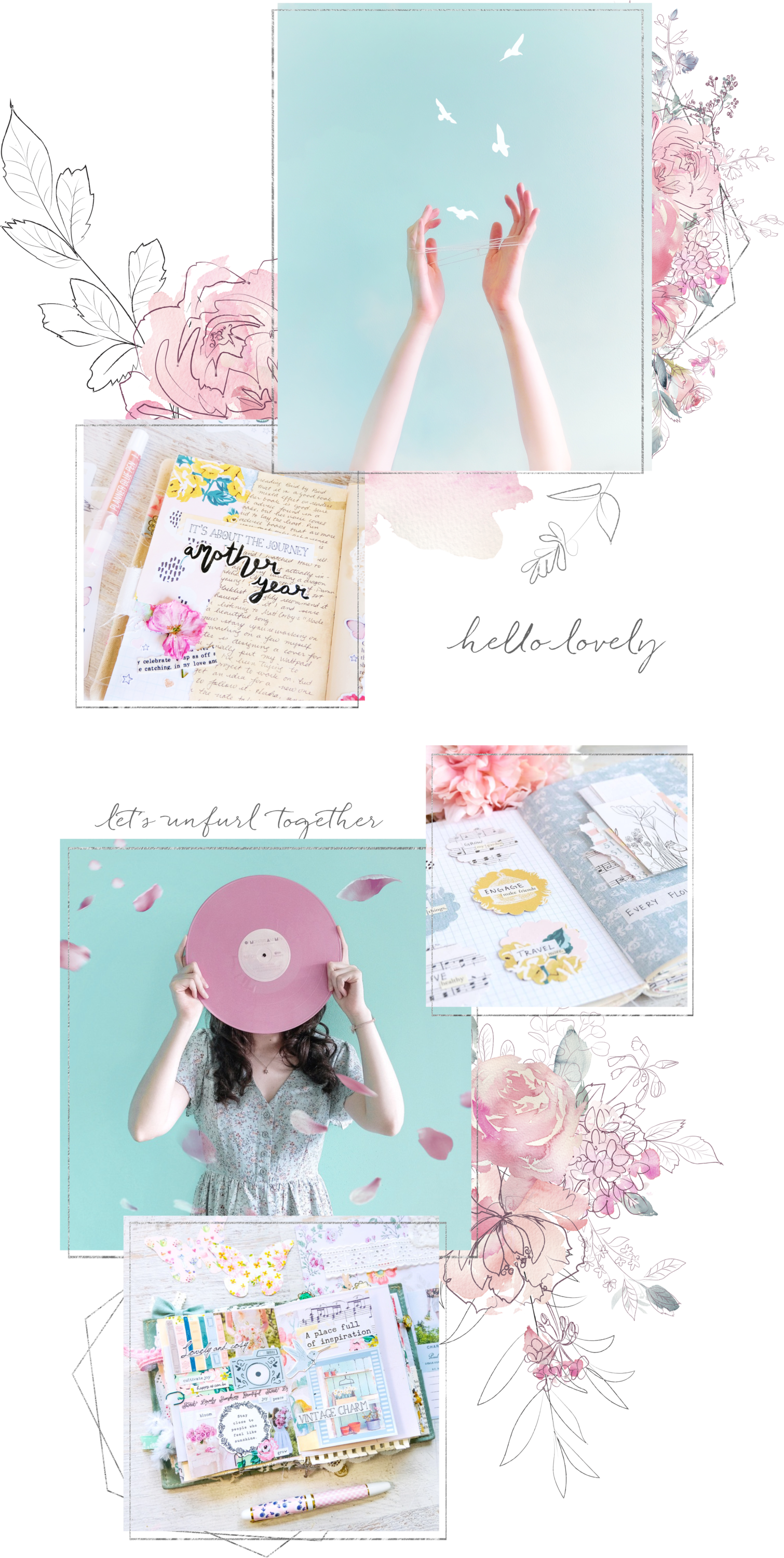 This is a 12-month membership course all about how to start your own personal unfurling journey and keep a yearly unraveling journal. Membership to a year of Unfurling is $10 a month. 
This course is perfect for those of you who want to create a consistent practice of self-reflection in a creative way. We will explore creative journaling and photography, and ultimately fill up our journals with a whole lot of writing.
This course runs live for an entire year, with new monthly topics and lessons posted each month in a private classroom.
You will be charged monthly for 12 months and can cancel at any time.* After the year is over, your subscription will end but you will retain lifetime access to the course content.
*If you choose to cancel anytime during the live course, you will not gain lifetime access to it once the course ends.
WHAT YOU WILL GET EACH MONTH:
✩ A private dashboard where you can easily access all of the course content
✩ An inspiration talk where I share more background on the month's theme
✩ A printable unraveling journal kit, which includes the monthly prompts, quote pages, and notepapers you can use in your journal
✩ One creative self-portrait challenge
✩ An in-depth look at my personal unraveling journal process
✩ A private Mighty Networks group for everyone to connect and share with each other
Ready to gently unfurl and creatively bloom with me?