8 travel tips i live by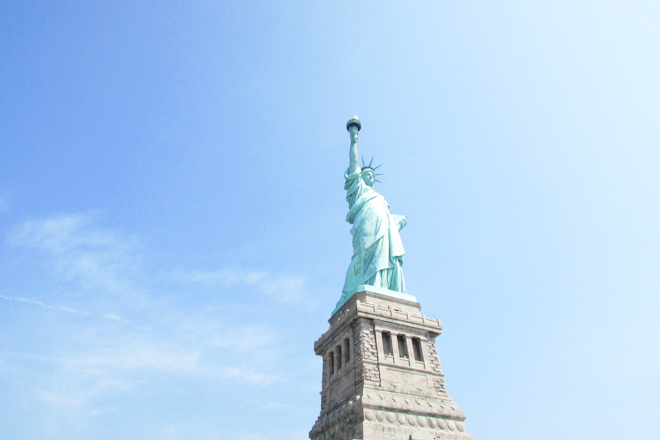 I have the travel bug on the brain again. I think it's because it's getting closer to September when I'm due to fly to Turkey then Greece for the month. It'll be the first time I'm traveling abroad by myself and I'm both excited and slightly nervous about it. But I just can't stop thinking about my impending trip! With my trip on the brain, I couldn't help but recall how many times I get asked for travel tips and advice. Now, I'm no travel expert or anything, but I do have a few travel tips on how to go about your trip. These are things that I do when planning my trip or when I'm on the trip itself. They are all little things, but when done thoughtfully (and thoroughly) can have a major impact on how your trip goes. Here are eight travel tips I live by.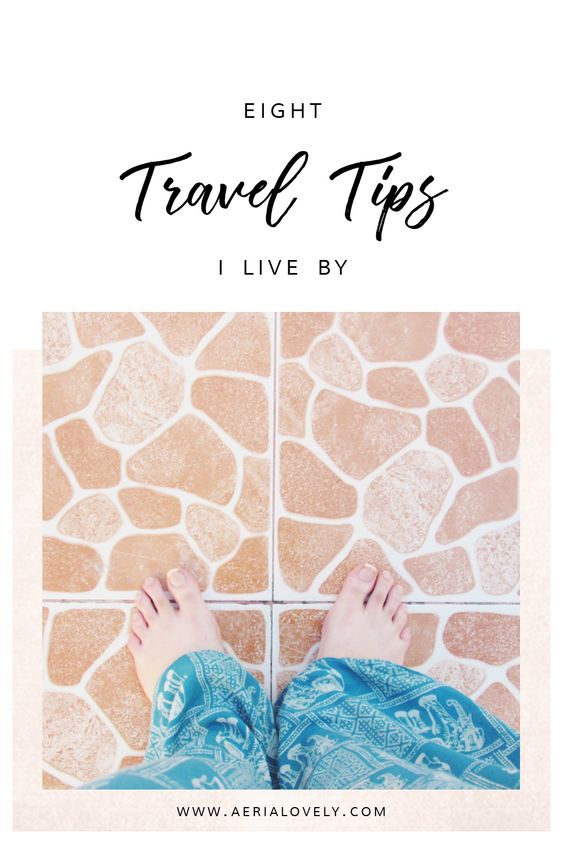 Know where you want to go and what you want to do and see
Have an idea even if it's a vague one. Know your limits and be prepared to compromise. After doing some research, if one city seems way too expensive, think about skipping it and replace it with visiting two or three other cities nearby that aren't so expensive. It's fine if you just want to wing it and see where you end up, but I find that it's less stressful if you already have an idea of where you want to go, that way you can plan out where to stay and what you can do beforehand without any of those last minute scrambling around. You don't need to be stressed on your vacation. I'm seriously dedicated to STA Travel's guide books. If you pop in to one of their stores, you can grab one of their travel books that offer TONS of inspiration on where to go and what to do and see. Their guide books are free and they are broken into regions: Europe, Asia, Australia and South Pacific, Latin America, Africa, Middle East, and North America. They even have one for Volunteering. Their guides give you a lot of travel tips on how to go about booking your trips, but for the most part, they are used to sell preplanned group trips. While I don't usually book a preplanned trip, I still enjoy looking at all the different routes and see how they planned out which cities to hit in a particular tour. This usually gives me an idea of how I should plan out my trip. You can read the entire itinerary for each tour, which gives a bit of insight on what to do and see at each city they hit. I love discovering new places to visit that are nearby some of the larger, more popular cities, from these guides. I'm constantly inspired to plan and go on countless different trips in different regions of the world because I spend so much time look through these guides!
Research where you're going
Not only should you know what you want to do and see, but you should try to learn the basics in any of the languages spoken in the places you are going. Hello, Please, Thank You, Do you speak English? All of these basic phrases are key when traveling abroad and it's always polite to know them in the native languages of the places you're visiting. Study up on the customs as well. Know when to tip and when to not. Know the exchange rates. Know the religions and holidays if any fall during your trip. Know the crime rate and what parts of the city aren't the greatest. My opinion, you should know as much as you can about the places you are going to before you go. No one likes the ignorant. The more you know, the more you are showing respect to those individual cultures that sometimes are really different from your own.
Research trip deals
This is a BIG one for me as it helps me save a lot of money on my trips. I'm fortunate enough to still be considered a youth, so finding student/youth deals especially throughout Europe are a blessing! Some sites I check out are STA Travel, Student Universe, Hostelworld, and Momondo. I've always gotten such great deals by booking through STA. My two month Eurotrip cost me about $2,900 total, flights, accommodations, rail passes, and all. That's seven different countries and visiting ten different cities (staying a full week or more in all the major cities like London, Paris, Rome and Barcelona). All I had to worry about was food, lunch and dinner mostly, as all my accommodations offered free breakfast. That's a steal considering you can spend just as much and more on just a week trip to Disney World. Always look for deals, whether it's flight deals through Momondo or hostel deals instead of hotels on Hostelworld. Saving money while you travel extensively is always an amazing perk to be taken advantage of.
Be prepared to compromise
This was one of the first lessons I had to learn and accept when traveling with a friend. Each of you might want to do something different some days and well, you'll have to compromise. Maybe do something you both want to do then take a few hours to roam the city on your own and meet up later. Not only do you need to prepare yourself to compromise with your travel mate, but you need to compromise with yourself. For example, why stay at a pricey hotel in London when you can cut the cost of your stay in half by staying at a hostel instead? Sure you won't have an ensuite bathroom and you'll have to share a room with eleven other people, but think about it. Are you going to spend much time in your room? Chances are you aren't, so there's no point spending all that money for a fancy room when you're not even going to be in it.
Forgo the car or taxi and walk
Bike even if that's more your thing. But go out and see the cities you're visiting. I find public transportation and walking everywhere is the absolute best way to learn about the place you're in and see things that aren't highlighted in those bulky expensive travel guides. When you spend all your time in cars and taxis, you miss out on finding that really cool shop in the middle of the block or that amazing graffiti mural on a side wall. There's nothing better than getting lost in a strange city and trying to find your way back to your hostel. You stumble upon the coolest places and you ultimately learn to navigate the streets like a local.
Document your trip, but don't forget to live in the moment
I always take a camera, notebook and pen with me everywhere I travel. I like to remember the things I saw and did. A camera can be very useful for this. I always come home with hundreds of photos, but at the same time I like to slow down, sit and write. When I was in Venice, one of my favorite things that my friend and I did was sit down by the water either on a quiet bridge or along the Grand Canal and write. You soak up everything around you when you take the time to chill out, observe and appreciate your surroundings. We then channeled that into words (or sketches as my artist friend did), and that just gave new meaning to our memories. There's just so much that you miss when you're constantly looking through a lens.
On that note, unplug!
Seriously, leave the gadgets at home. I almost never travel abroad with my smartphone. I know it may not seem like the safest thing, but I rather not have to worry about it being lost, stolen, or come back home with a crazy high data bill. Nope, the phone stays home. So does the iPad and laptop computer. Honestly, all I take is my iPod Touch. I can access the internet via WiFi to send out text messages to my iPhone family or Skype my parents, update my Facebook or post a neat picture on Instagram, but that's about it. I limit myself to WiFi only, so that I'm not tempted to be online 24/7. I pretty much only use it as my alarm, to listen to music while traveling from place to place, and to contact people that I need to contact at any point on my trip. If you feel like you need that something extra to keep you occupied when you're not out and about sightseeing, try bringing a book instead. It gives you something to do when you're traveling or lying on a beach, but you aren't completely zoned out from all that's around you. (Note: I brought along my really old Kindle once and only used it during my long plane flights. I managed to read one book in its entirety, but never again will I bring it with me because it didn't seem practical and I was constantly worried someone was going to snatch it. A book is much easier because really, a paperback isn't that difficult to replace if you loose it or get it stolen. Plus, who steals books?)
Pack lightly!
Know what to pack and what to leave at home. If you'll be traveling for an extended period of time, pack at least two weeks worth of clothing. That will leave you enough clothes to mix and match for about two and a half weeks, maybe even three if you wear things again. If you're staying at hostels, chances are you'll have a laundry facility at your disposal. Take advantage of that and wash your clothes! If you don't have laundry access, try hand washing certain things like underwear and t-shirts, and letting them dry overnight so that you'll have a few fresh clothes while you search for a laundry mat. Always roll your clothing when you pack and just be aware of what you're packing. I personally pack more shirts than pants, as jeans or shorts can be worn multiple times before they are truly dirty. Always pack way more underwear than you think you'll need because honestly you can never have too much underwear. Take a light towel with you and maybe a blanket (check out my 10 things to take on a backpacking trip post to understand why). One pair of sneakers (which you'll wear), a pair of dressy shoes/sandals, and a pair of flip flops are all you need. Ladies, pack a few dresses because they are easy outfits that you can wear multiple times, different ways. Be smart. If you know you're not going to use or wear something, leave it home. Most people will suggest laying everything out then cutting the contents in half. While I've never done that, it's always something that I have in the back of my mind when I'm packing and it's always worked for me. Be practical, make a check list and if you can carry on your pack onto the plane, you're golden.