a pause in my journal | journal with me ✩ 54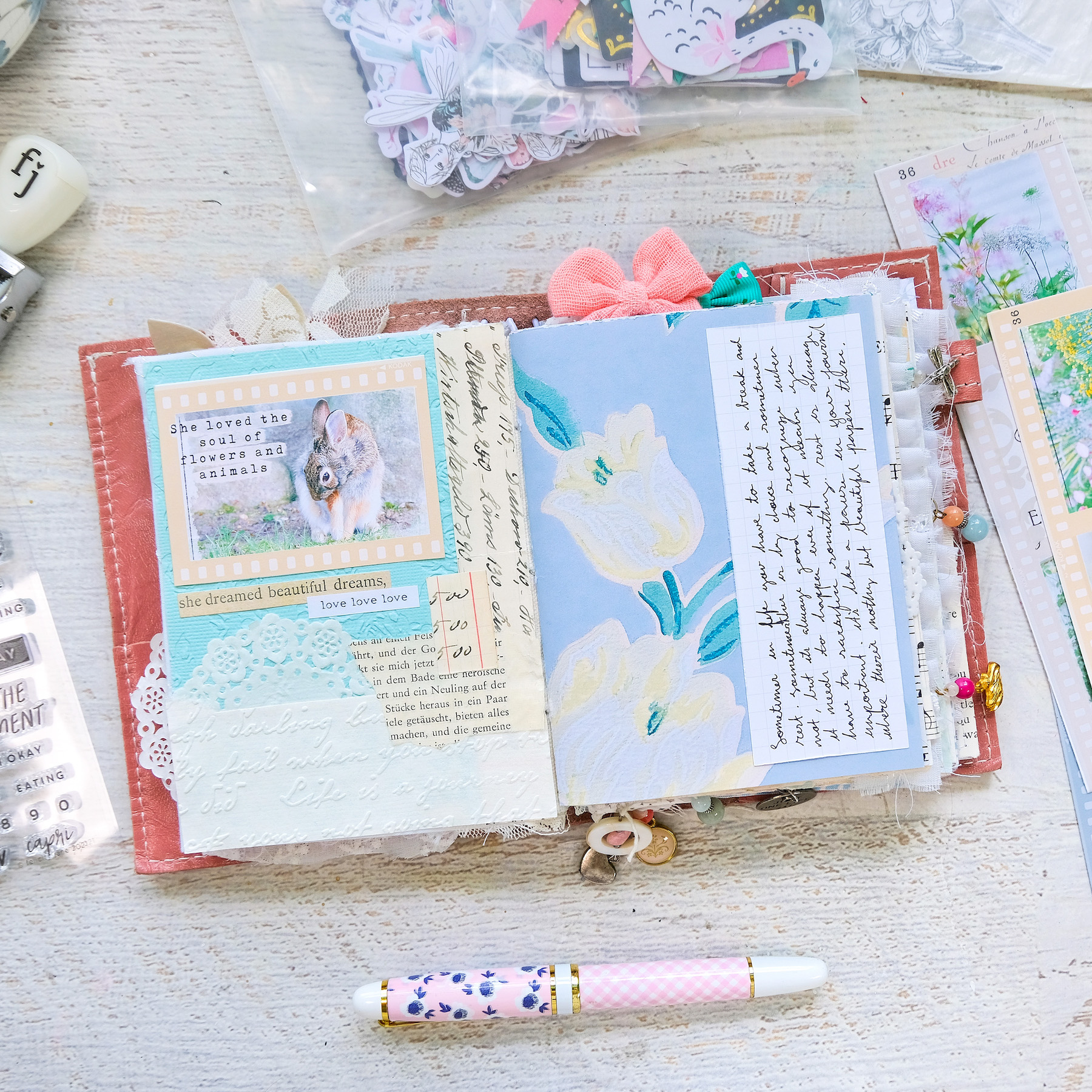 Hello Lovelies.
For those of you who either daily journal or memory keep in journals, do you ever just do a page or spread just for the process but not really to document a story?
I do this often whenever I skip a few days in my memory keeping, I'll create little "pause" pages in my journal. These are almost always purely decorative and often represent time passing in my journal or album. I guess you can also call them filler pages, but I prefer pause pages instead. Because I'm not making them to fill the page, but rather for the process of being creative even when I don't have a story to tell.
Anyway, I made this one recently and filmed the very quick process of me putting it together. I hope you enjoy this journal with me!