a real time process in my summer stories journal | journal with me ✩ 53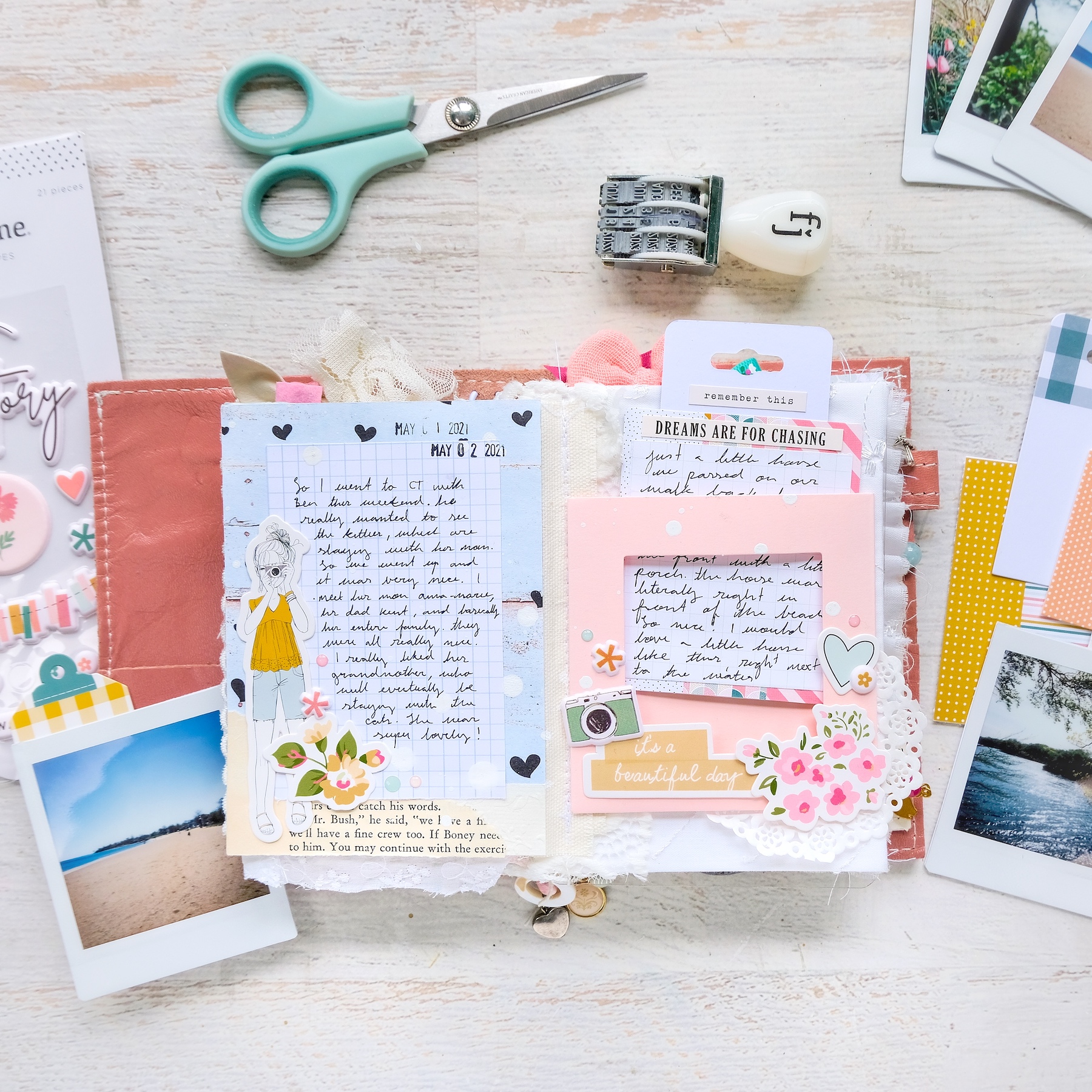 Hello Lovelies.
I just wanted to share a few new pages in my Summer Stories journal.
I finally got around to documenting a weekend trip to Connecticut with my guy to visit his parents and see his kitties, who are now staying with his mom. I had a few square Instax polaroids I took while we were there that I wanted to include, so I created this little spread in my book, using a square pink pocket to house those photos in. I mostly used the Felicity Jane Capri kit, along with a few pieces from the Mari kit, to decorate and embellish my pages.
I really like this idea of having things in poking out in all different ways, telling you to interact with it. There's just something nice and cosy about having interactive elements like these in your journal. I don't know—and this may not make any sense to you—but the interactiveness makes the journal feel like it's been lived in. I had a lot of fun creating this and it was very refreshing to just spend a few hours playing with all the things!
I managed to film the entire process and guess what? I left is all in real time for you. So grab yourself a cuppa and tuck in. This is going to be a long chatty video that I hope you enjoy!