altered envelope for #junkjournaljuly Day 7 | journal with me ✩ 57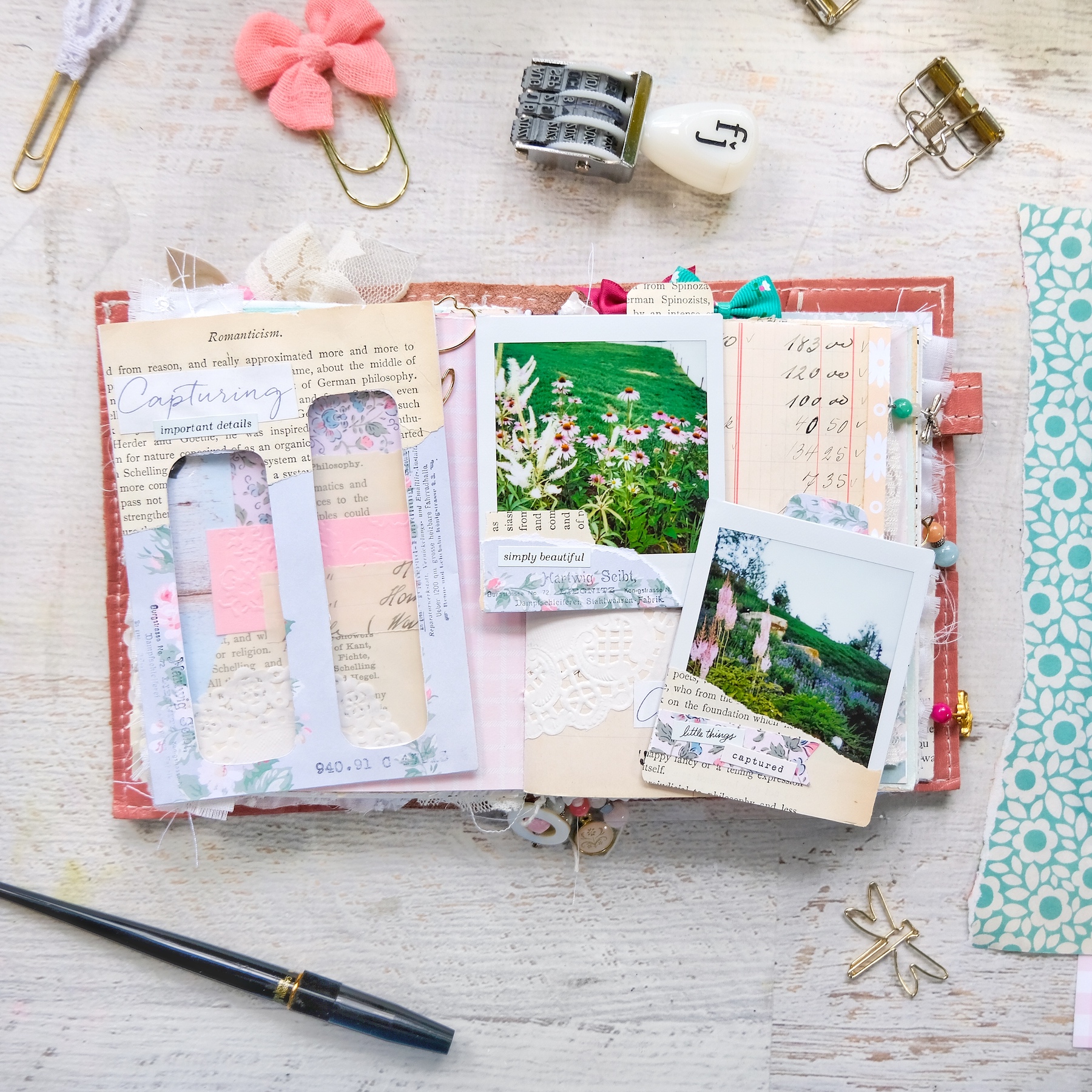 Hello Lovelies.
For day 7 of Junk Journal July, I altered a security envelope and decorated a few polaroids I took of flowers on Little Island. I used a mixture of paper scraps I had in this little bowl I keep on my desk. I really love the patchwork look of this altered envelope. I tried to mimic that feel with the polaroids took. So I took these photos with my Instax and while they looked fine bare, I love how adding ripped layers of paper to the bottom make them look all shabby chic. I also really like the little sticker sentiments I added to embellish them.
I just really love how this spread turned out!!
I filmed my process of creating these altered pieces. I definitely need to collect more security envelopes to make more of these! I hope you enjoy the video!