diy shabby chic embroidery hoop corkboards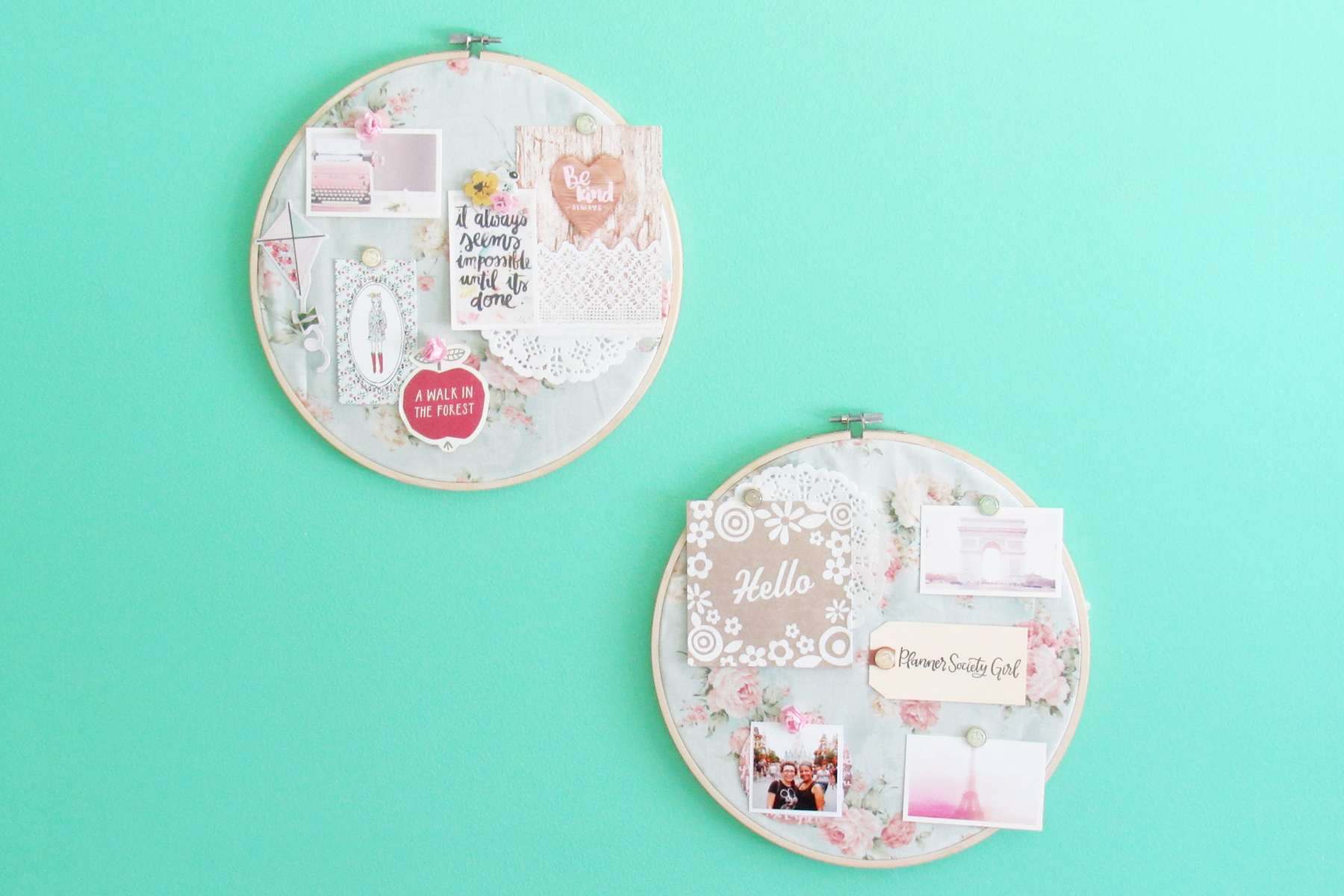 A few months ago, I created these cute, shabby chic cork boards for my room using embroidery hoops. I ended up taking down my original cork boards–these four 12×12 squared boards that I had made from cork tiles and recycled t-shirts–and reusing the cork tiles for these embroidery hoop boards. I purchased the 10 inch hoops at Michaels and the fabric I used to cover the cork is from Shabby Fabrics. I've been in the process of changing up my space, so I thought redoing my cork boards and actually using them as inspiration boards would be a nice change.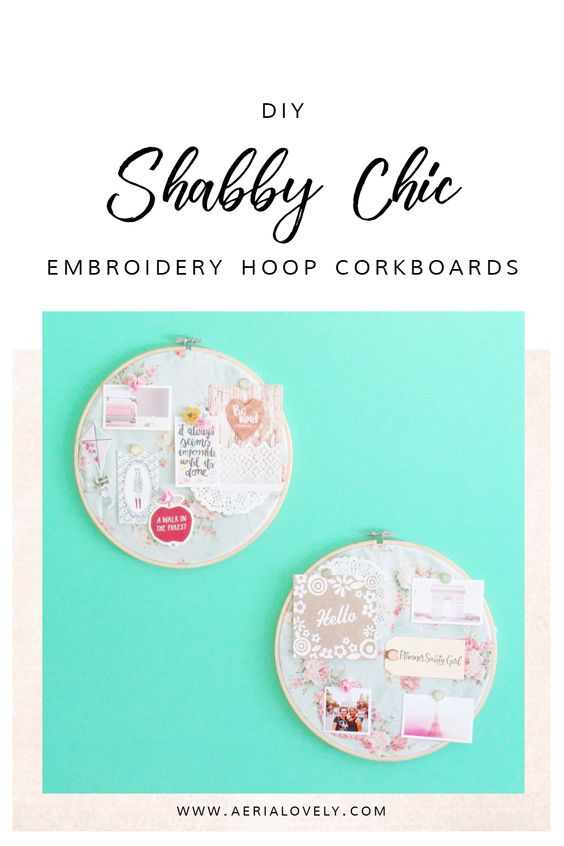 I only made two embroidery hoop cork boards out of two of my previous boards. In the video below I show you my entire process of making these cork boards and how I went about decorating them, in case you are interested in trying out this DIY yourself. If you're not like me and don't have any cork tiles available, you can find them at your local craft store like Michaels, Hobby Lobby, or Joann. You may even find some at CVS. Most cork tiles are 12×12, which means the biggest you can go in terms of embroidery hoop size is 11 inches. Make sure you have at least 13×13 inches of fabric per board though if you wish to cover your 11 inch hoops.
I love how these boards came out! They are so pretty and definitely shabby chic. I think I'm going to make myself two more cork boards sometime soon, since I have two boards left over from the four 12×12 boards. I just need to get myself two more embroidery hoops.