diy travel deck of cards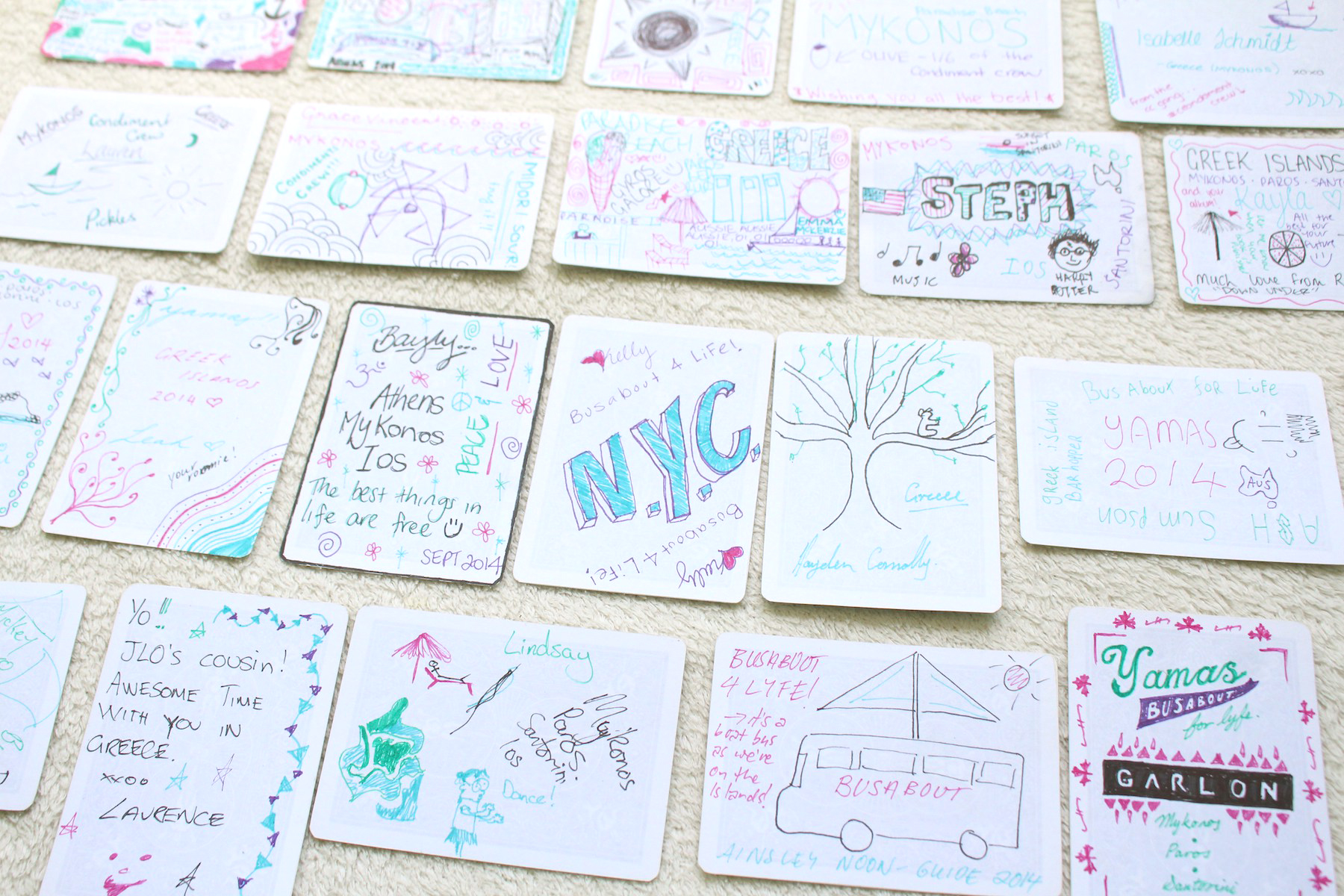 So this is something different that I wanted to share. This is my completed travel deck of cards. It's a regular deck of cards that I DIYed by covering the backs up with plain white labels and took with me on all of my backpacking trips abroad. Whenever I'd meet and hang out with someone new on these trips, I'd have them tag a card for me. It's kind of like my very own travel yearbook of sorts, but it's functional at the same time. I never leave home to go on a trip without a deck of playing cards, so this acted as my personal trip yearbook and playing cards. Anyway, I finally completed my first travel deck of cards on my last trip to Europe and I wanted to share how they came out.
Definitely check out the small video below, where I just talk about this travel deck of cards and the idea of having a travel deck of cards and using it to remember everyone you meet on your travels. There are also close up footage of each set of cards from the four different trips I took.