get messy: season of kindness week two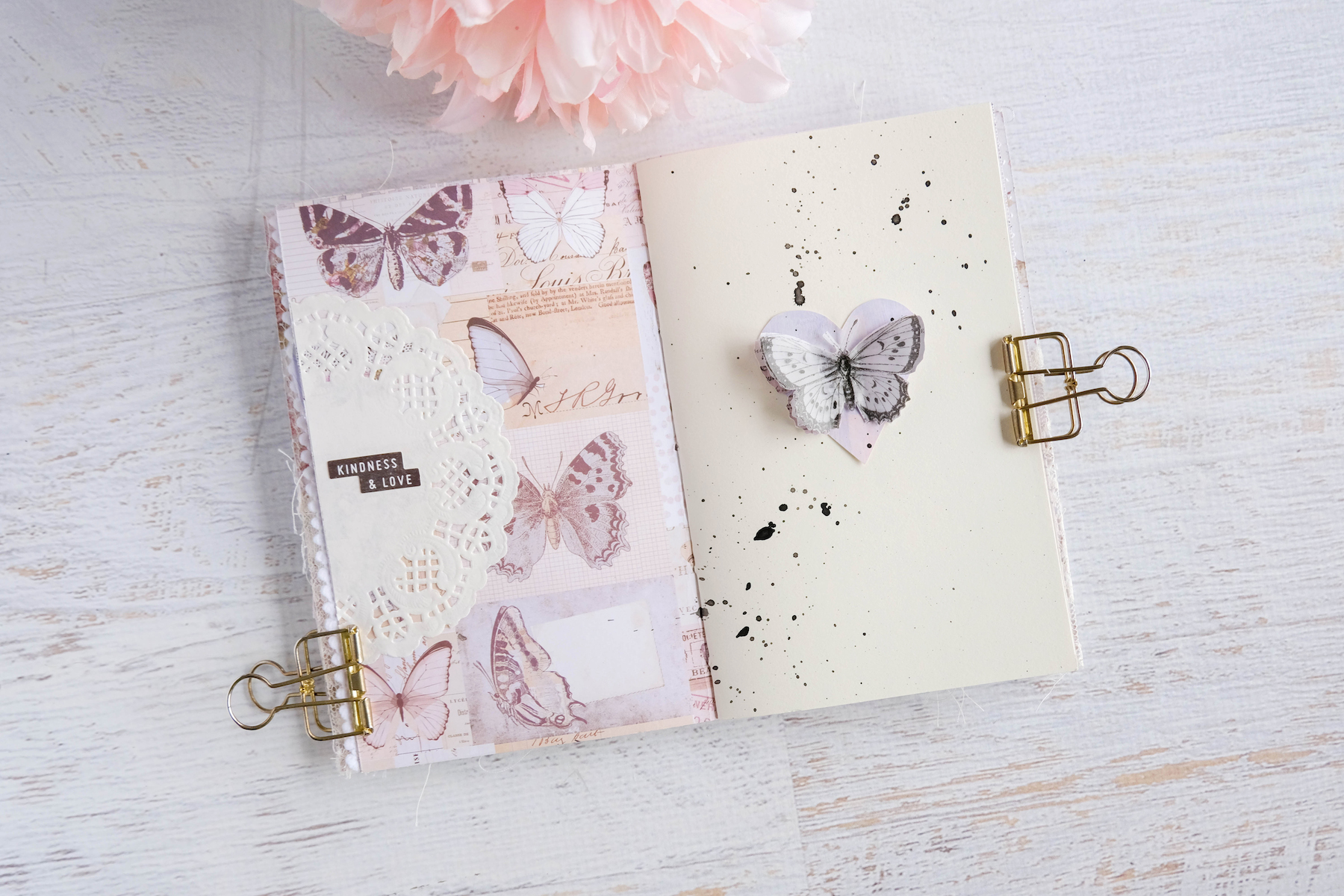 I managed to get two spreads made for week two of Get Messy Art Journal Season of Kindness. I really like how these two spreads turned out. I didn't really follow the prompts this week, but I did create a spread from the week's tutorial by Sarah, which I thought was so wonderful.
So this first spread is my take on Sarah's Healing Heart tutorial that was posted on the private member's blog for this week. I used some wallpaper scraps I had that I had painted with some left over paint from a different project. I painted the wallpaper in a way that created this really soft pastel rainbow effect. The colors matched my journal, so I decided to cut my hearts out of it. I did paint over the pages of my journal a bit with some white gesso and really light pink and mint paint, just to brighten the pages a bit. I added some pen scribbles in places before cutting up a poem I had from some magazine that I thought fit the spread. I cut them into strips and after gluing them down, I added a few white ink splatters to finish off the spread.
This second spread I kept very minimal. Since the pattern page on the left had all those butterflies on it, I wanted to use this dimensional butterfly Prima flower on the blank page on the right. It looked really plain with just the butterfly there, so I used black Liquitex Ink to add some ink splatters across the page. On the pattern page, I just added half of a doily to the page to soften the pattern up a bit and simply added a label sticker that reads "Kindness & Love."
I'm definitely looking forward to next week's prompts. This was a blah week for me. I wasn't feeling very well, so I really think it affected my flow. I'm feeling a bit better now, so here's to a better week ahead.