journaling something new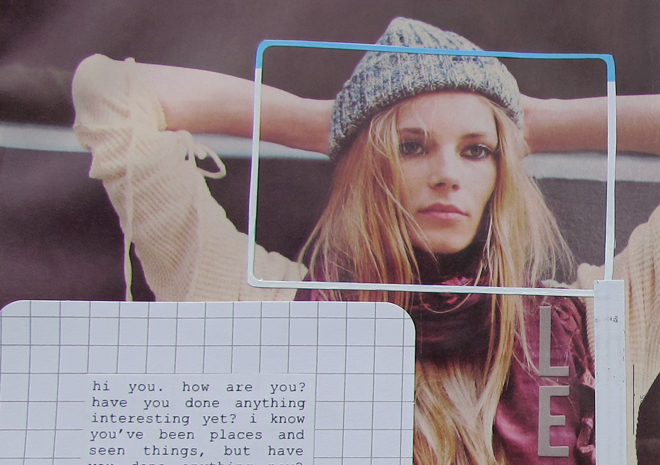 Just some new art journaling pages I've done in the past month. A few of the pages were created using prompts from Elsie's (from A Beautiful Mess) Art Journal All Year class. The others were inspired by this Free People catalogue that I've been tearing pages out of for a while. So I kind of kept with the catalogue's color scheme and theme, I just loved it so much.
I've realized that this way of journaling is a lot freer than the scrapbooking-type journaling. For one, you're not using any personal photos and such, it's more interpretative and abstract. Magazine images invoke a different type of thoughts and ideas to come out in my journaling that my normal day to day or event type photos don't. It's really nice. My writing may be a bit emo and depressing sometimes, but I really enjoy this type of journaling. I can essentially do whatever I want; it's nice.
It's funny. I've realized that with every visual journaling type thing I try out, I never exactly know what I'm doing. But I think that's the point. I've experimented with a bunch of different things though, sometimes my journaling ends up being this hodge podge of different types of styles. It's interesting. I, however, still don't think I've honed my style yet.