#junkjournaljuly Days 1 + 2 | journal with me ✩ 56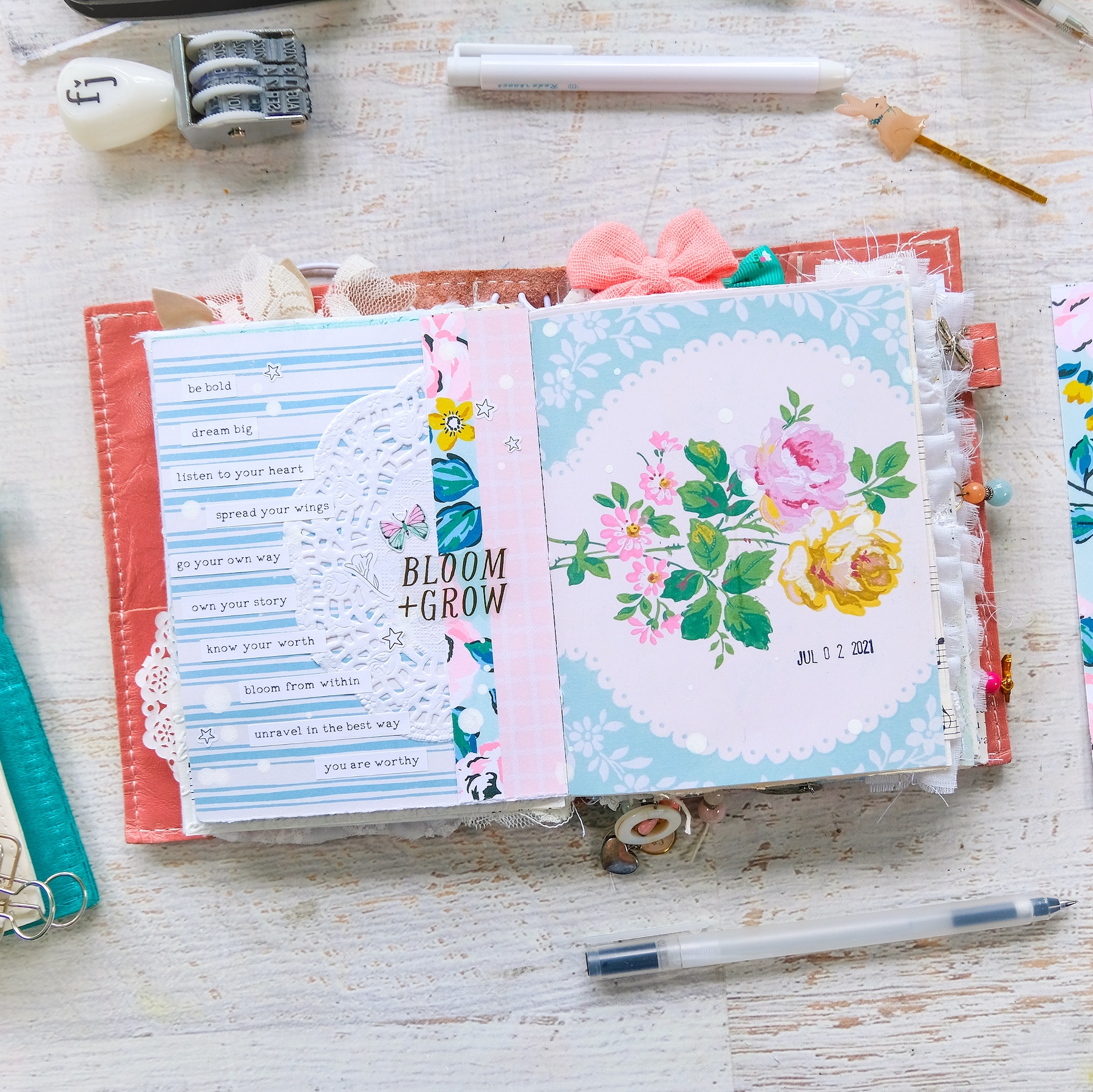 Hello Lovelies.
I started catching up on Essie's Junk Journal July livestreams recently and they got me wanting to jump right in and make a few pages based on the prompts myself! Not that I need yet another project to do—especially when I don't have the time to do any of my other projects—but you know me!
I decided to make it way easier on myself, I would just do the prompts in my Summer Stories journal. I seriously considered making a cute accordion journal a la @megjournals, but thought it would work out better if I use the one I'm already working in. I really wasn't filling this one up with any "summer stories," so making it a journal where I just document how I spent my summer seemed like the right way to go. So now it's become a memory keeper/junk journal/art journal and you know what? I'm perfectly okay with that!
Anyway, here's the spread I made for Day 1.
For Day 2, I actually switched up the prompts and used Day 3's prompt for this one because this beautiful floral paper just happened to be here right after my Day 1 spread that I thought I'd just roll with it. So my Day 2 is botanicals instead of highlights, and that's perfectly okay!
And I absolutely love how this spread turned out!
Anyway, here are these two processes of me putting these spreads together. I hope you enjoy this journal with me!