March OLW in My Unraveling Journal | Journal with Me ✩ 59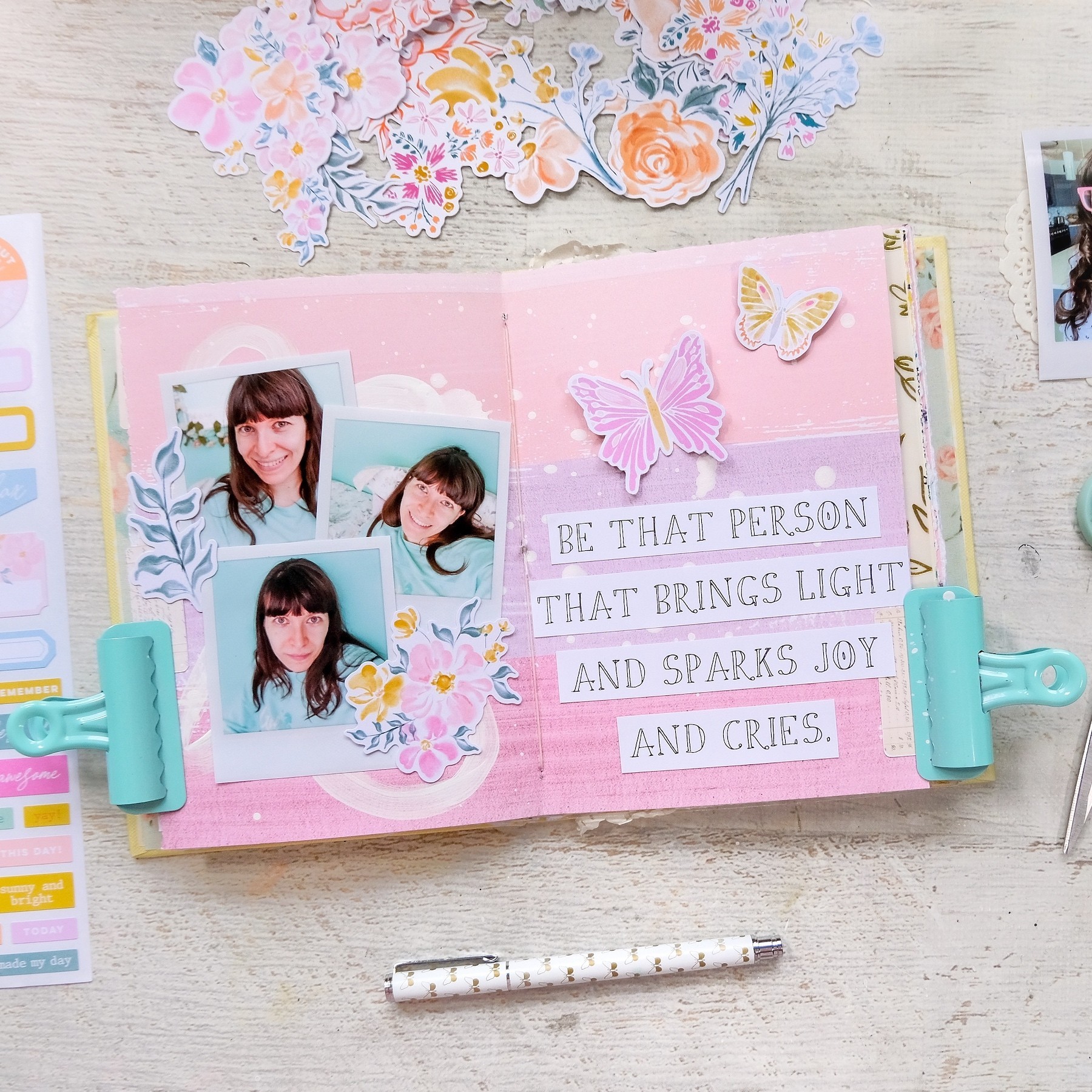 Hey Lovelies.
I just wanted to pop on and share what I did in March for One Little Word in my Unraveling journal.
This is the only spread I feel comfortable sharing from my March OLW entries in my journal, in response to Liz Lamoreux's "conversation with your word" prompt. The line I included here I pulled straight from the poem I ended up writing. For context, my word for the year is BECOMING and these were some words it spoke to me.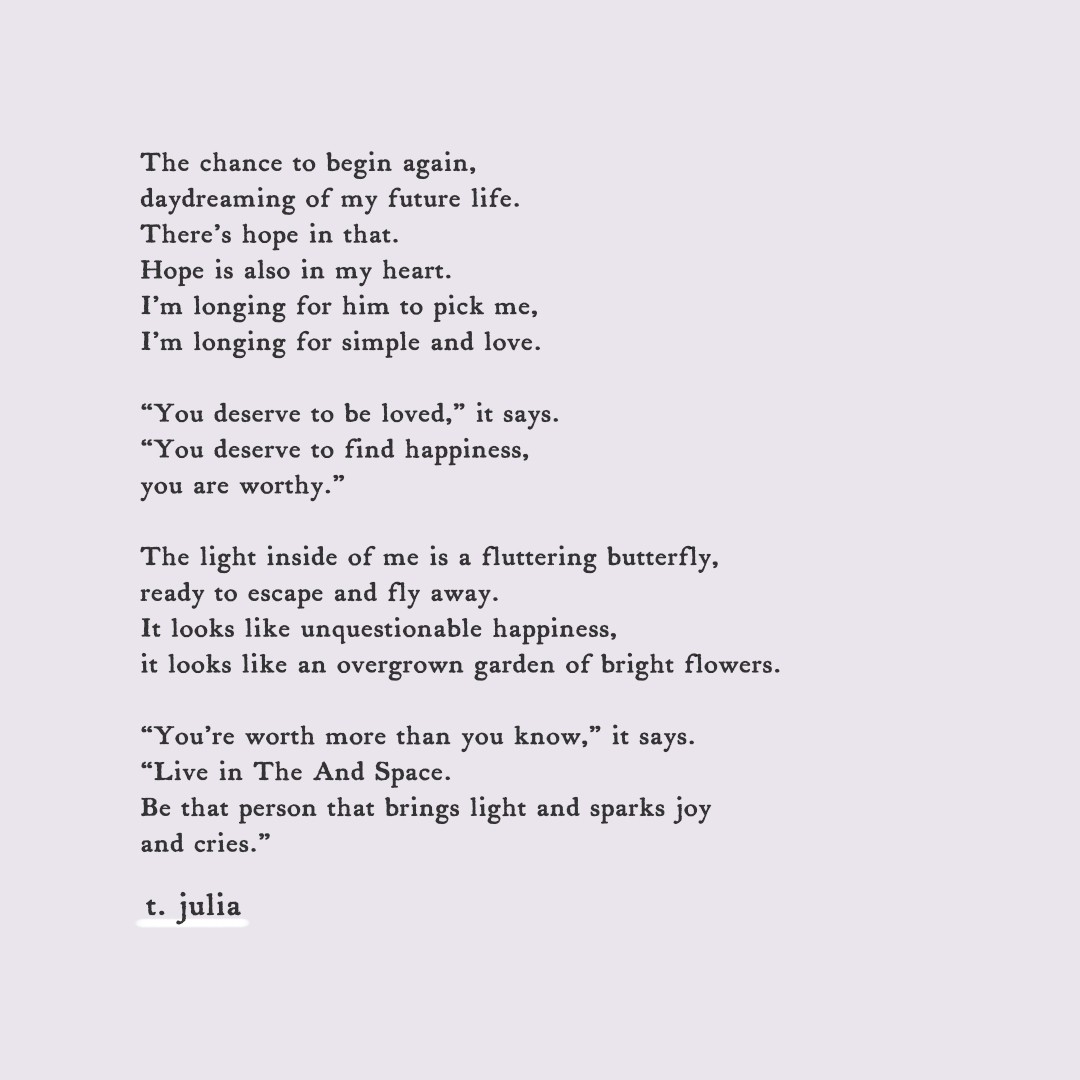 I'm particularly struggling at the moment with some really hard emotions. Becoming, to me, is light and joy. It's exuberance. It's a metamorphosis. My conversation with it ended up being this push and pull of different emotions—kind of what Liz refers to as The And Space.
The last line really encompassed that. Becoming literally spoke to me and said, "Be that person that brings light and sparks joy and cries." Because it's okay to be kind, give love, and spark joy, but also sit in a place of loss, grief, and tears.
You can watch how this spread came together below. I really hope you enjoy seeing the process. xx