mini book reviews – 02.18.14
If there's one thing I've been trying to do more of this year is read. I didn't do much reading last year, which is so unlike me. I can honestly say that all I did was watch TV, because that's what I did everyday…watch TV. Too much TV. It got to the point where I knew by heart the TV schedule to my local ABC7 station. Bad, I say, really bad. So, coming into the new year, one of my goals is to read read read. I have tons of books I got at BEA last year still unread, plus all of the other books I hadn't read yet before BEA, then I just bought some more books. Let's just say, I have way too many books to read. But I'm slowly getting through them all. I am! Here are just three that I (recently) finished.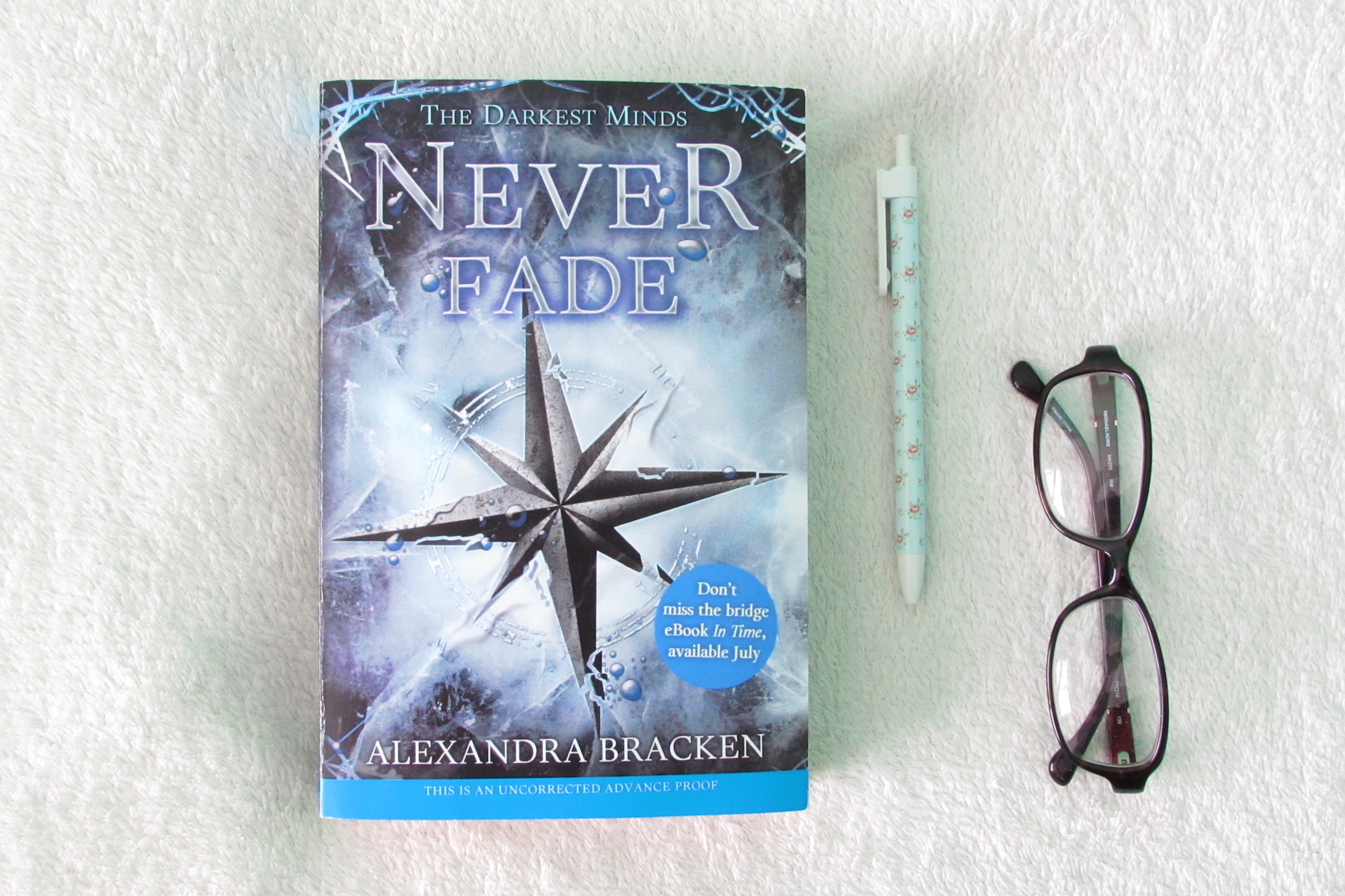 Ruby never asked for the abilities that almost cost her her life. Now she must call upon them on a daily basis, leading dangerous missions to bring down a corrupt government and breaking into the minds of her enemies. Other kids in the Children's League call Ruby "Leader", but she knows what she really is: a monster. When Ruby is entrusted with an explosive secret, she must embark on her most dangerous mission yet: leaving the Children's League behind.
I never really got to talk about Never Fade, the second book in The Darkest Minds series by Alexandra Bracken. I sort of went on a rant about books with great characters, that I never really got to Never Fade. It's just that this series gets me so riled up that I can't even think straight afterwards. It's that good. If you haven't read The Darkest Minds yet, I wholeheartedly suggest you do. I got Never Fade at BEA 2013, and after my friend raving about the first one (which she got at BEA 2012), I decided to read it, then my copy of Never Fade. There's also a mini novella, In Time, that takes place in between both books (also worth a read). The series is basically about a bunch of kids who have telekinetic powers at different levels. The government sends them all away to "rehabilitation" camps, yet after awhile the systems gets so corrupt, kids escape and things hit the fan. It's such a great series, I will guarantee that if you like sci-fi, adventure, dystopian, young adult type novels, you will love The Darkest Minds. Once you start reading it you will have so much trouble putting it down. Never Fade was a great sequel, with a different twist. You learn more about the different agencies at play, as well as being introduced to a whole set of new characters that our main character Ruby encounters. A few of the original characters are in this sequel as well, but I can't say much about anything because I don't want to spoil anything. Just trust me on this, if this series sounds remotely interesting, you should definitely go out and get yourself a copy. The untitled Book Three is set to come out later this year.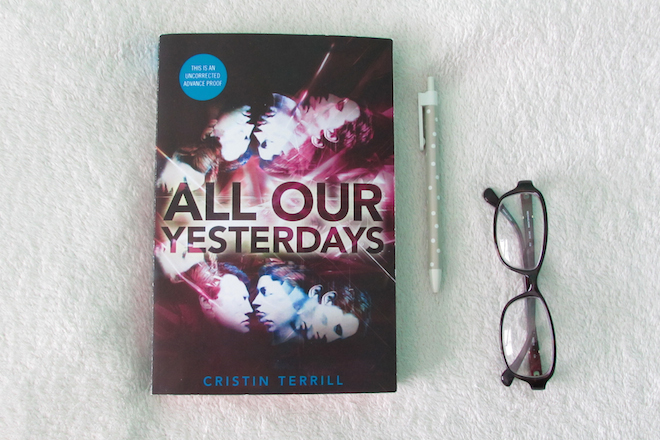 Imprisoned in the heart of a secret military base, Em has nothing except the voice of the boy in the cell next door and the list of instructions she finds taped inside the drain. 

Only Em can complete the final instruction. She's tried everything to prevent the creation of a time machine that will tear the world apart. She holds the proof: a list she has never seen before, written in her own hand. Each failed attempt in the past has led her to the same terrible present—imprisoned and tortured by a sadistic man called the doctor while war rages outside. 

Marina has loved her best friend, James, since they were children. A gorgeous, introverted science prodigy from one of America's most famous families, James finally seems to be seeing Marina in a new way, too. But on one disastrous night, James's life crumbles, and with it, Marina's hopes for their future. Marina will protect James, no matter what. Even if it means opening her eyes to a truth so terrible that she may not survive it… at least, not as the girl she once was. Em and Marina are in a race against time that only one of them can win.
I finished All Our Yesterdays last week, but didn't get around to writing about it. Just like Never Fade, I got this book at BEA 2013. Note, the cover of my ARC is different from the real published cover, so as not to confuse you. This book was great. I was hesitant to pick it up, but I'm so glad that out of my 50+ book pile I decided to give it a go. It was a quick read for me, but I suppose it was because it was really good. Another young adult novel, this one is about time travel and paradoxes and preventing dystopian society from ever happening. It's filled with adventure and general teen angst, and like Never Fade, I can't really indulge any more without giving away spoilers. All Our Yesterdays is a duology, the second book coming out either sometime later this year or early next year.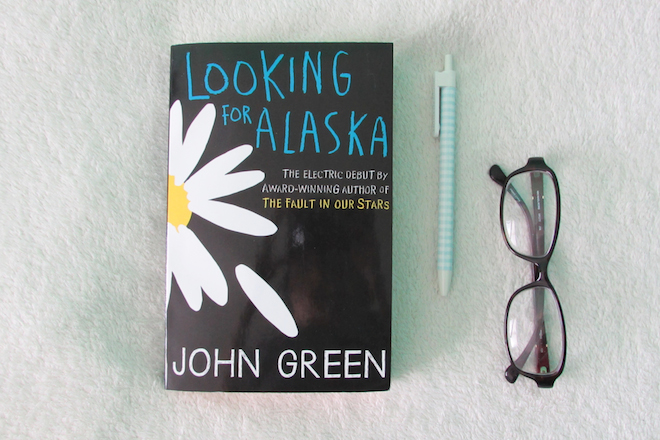 Miles "Pudge" Halter's whole existence has been one big nonevent, and his obsession with famous last words has only made him crave the "Great Perhaps" even more. Then he heads off to the sometimes crazy, possibly unstable, and anything-but-boring world of Culver Creek Boarding School, and his life becomes the opposite of safe. Because down the hall is Alaska Young. The gorgeous, clever, funny, sexy, self-destructive, screwed-up, and utterly fascinating Alaska Young, who is an event unto herself. She pulls Pudge into her world, launches him into the Great Perhaps, and steals his heart.
I have been meaning to read Looking For Alaska for a really long time. I don't know why I've been putting it off for so long. The first John Green book I read was Paper Towns. I picked it up because I thought the cover was cool. Then I read TFiOS because a few of my friends convinced me it had to be read. And since reading those two, I told myself I should at least give John's first book a try. So I did.
I don't know, John Green, but all your books are sort of depressing. Or is it just me? Looking For Alaska was an easy enough read. It sort of reminded me of Paper Towns, but less funny. You know, it's about a guy who's hopelessly in love with a girl, who's seriously messed up mentally and emotionally, and tries to understand her. It revolves around a tragic event and before and after said event, the guy is still "looking" for the girl (Alaska), because he desperately wants to know her. There was a bunch of great insight into last words and death and living in the labyrinth of suffering and tons of philosophical religious-but-not musings throughout the book, which I greatly enjoyed. But it is a very sad tale. So, if you're into that stuff (or like me, like John Green but never got around to reading his first book), I'd say pick up a copy of Looking For Alaska and give it a go.