my art journal pages lately | journal with me ✩ 47+48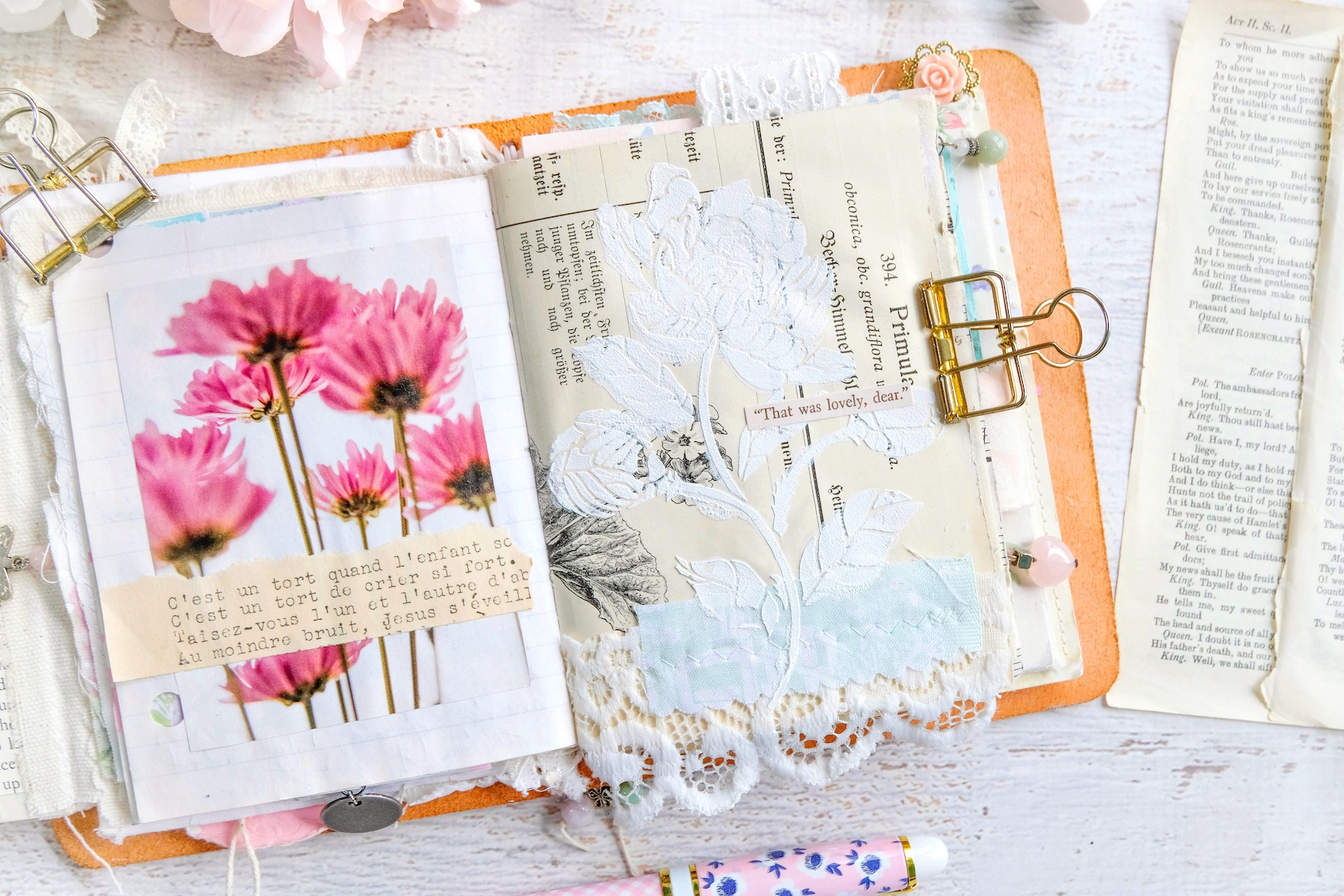 Hey Lovelies.
Just wanted to share a few pages I've done recently in my Get Messy Season of Bloom art journal. I've been a bit out of sorts lately and honestly have absolutely no motivation to do anything. It's been a bit frustrating because I want to work in this art journal and my scrapbook and start my gratitude journal, but at the same time, I don't want to do anything.
But I sat at my desk the other day and decided to play. It basically began by plopping down some paint on a scrap piece of white cardstock I had left over from a Felicity Jane project. I was chatting with my friend on the phone while applying the paint and molding paste to the page. I ended up working on two separate spreads that day, as I used the left over molding paste to finish up a spread I had previously worked on.
For the main spread I was creating, I cut little scallop bits from different pattern papers I had and collaged them on top of each other so that they create a mountain effect of sorts. I've done this technique in the past and it's always a good one to go to when you don't quite know what to create.
Since I still had a messy art desk the next day, I sat down and created another spread. I honestly don't ever know what I'm going to create before hand. I mean, sometimes I have an idea, but I prefer to let my pages form organically. It's the same way I like to scrap. I like my pages to take shape on their own in the moment.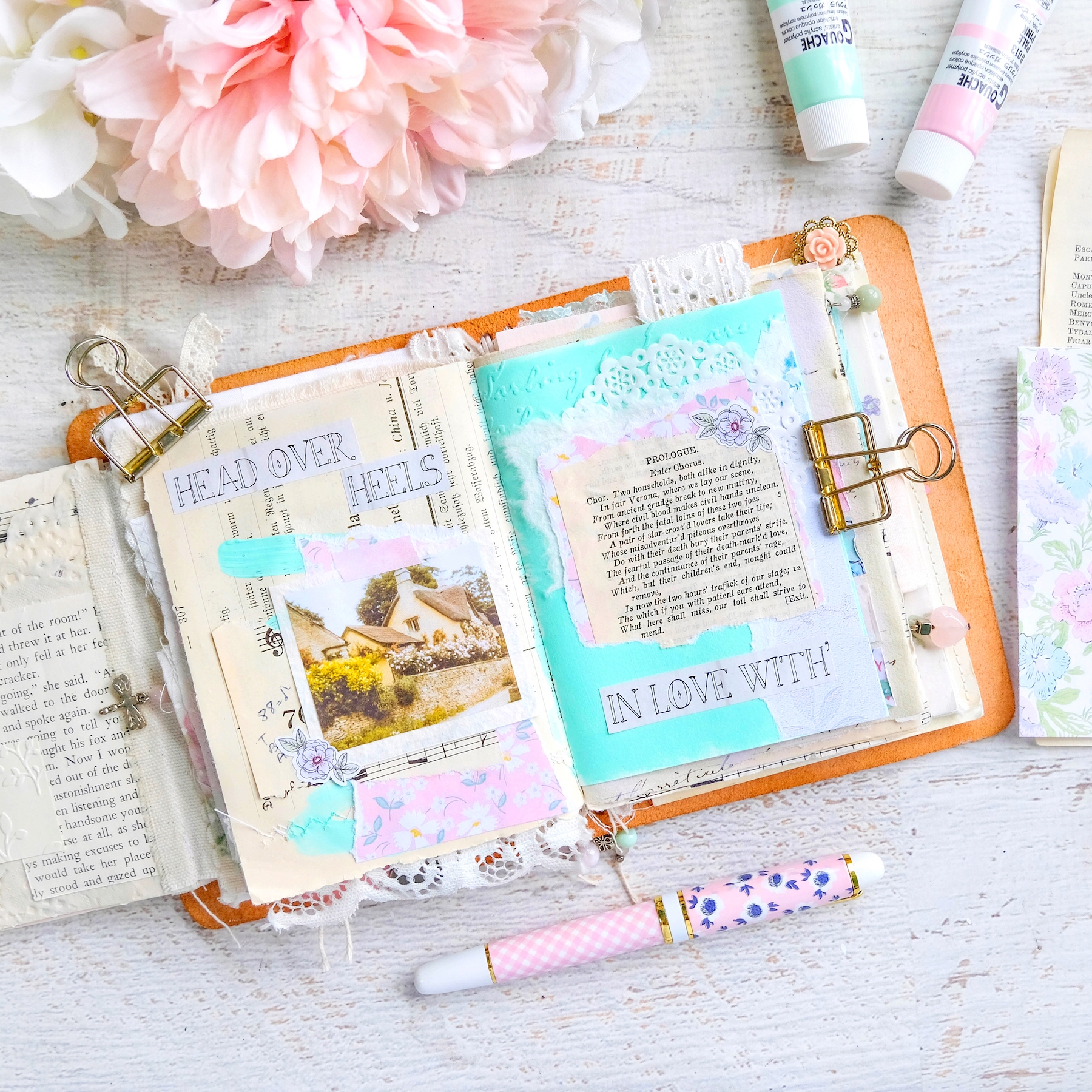 This spread I really had no clue what I was doing. I just really wanted to use up the rest of the stickers I had on this one Lace & Whimsy sticker sheet. It had this lovely sticker of a cottage that I wanted to include. So did a funky little layer cluster with it, but not before I lathered my page with this bright minty teal green paint that I love.
This spread definitely consists of a random assortment of bits. I ended up painting the entire right page with that green paint. That page was just a piece of white cardstock with a bit of embossing at the top. I ended up layering the prologue to Romeo & Juliet on that page along with some other papers and a mini white doily. Then I used a header I cut from a Daphne's Diary to write out "Head over heals in love with."
This spread came out rather quickly considering. Definitely check out the process below. I hope you enjoy.