My Completed Boston Travel Journal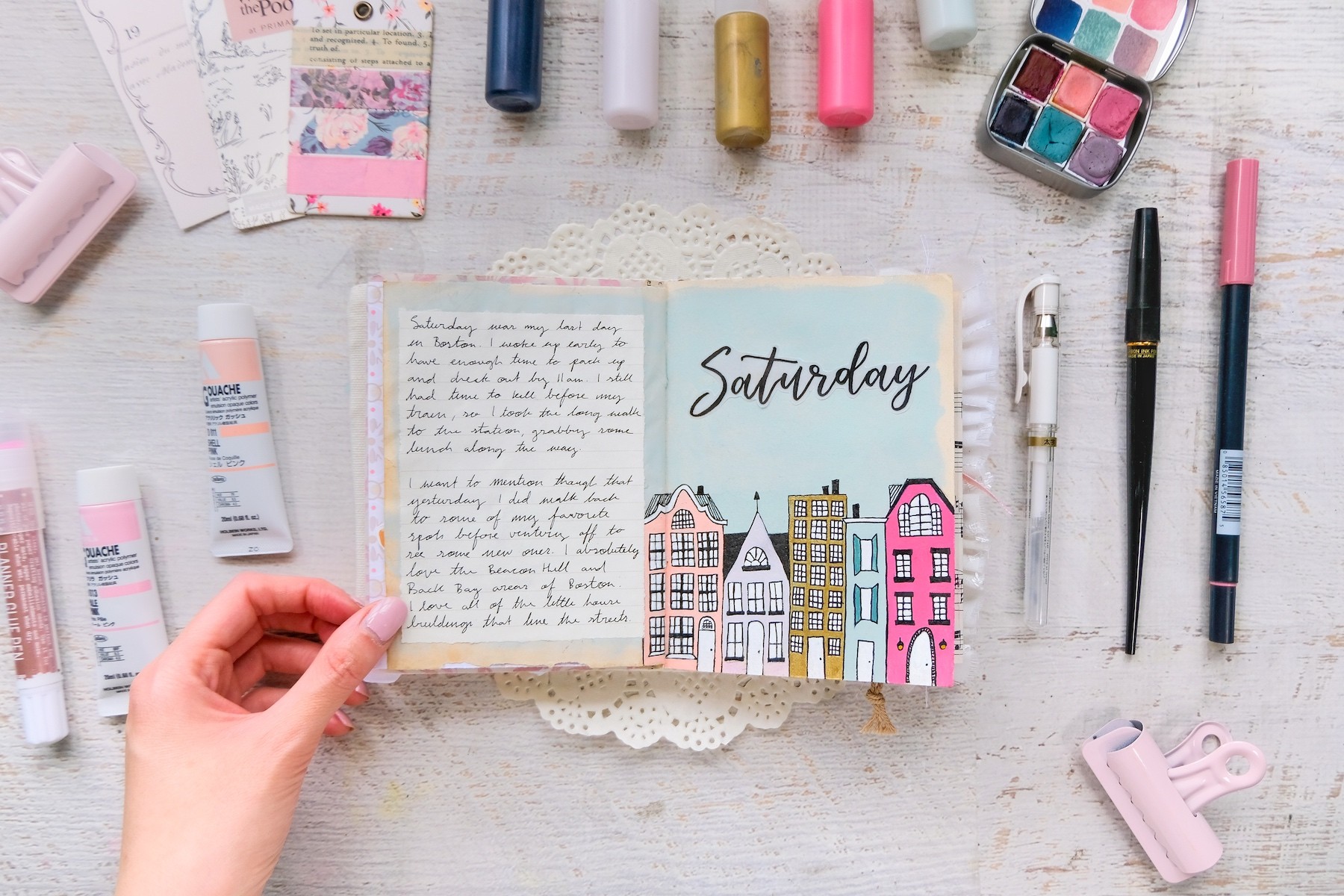 Hey Lovelies.
I finally finished my Boston travel journal! I honestly love how this little book turned out even if I wasn't as artsy in it as I would have liked. I feel like I could have been braver with the supplies I took with me, though honestly, I was only really able to play in the evenings when I was back at my hotel room. I didn't do very much journaling in cafes like I had hoped to. But I still love my little book. It has this really nice blend of art journal/memory keeping. It's very much reminiscent of how my everyday journaling has been going these days.
Here are just a few of my favorite pages and spreads from the journal. Definitely check out the gallery, where you can see photos of the entire journal.
Anyway, I just wanted to share that and I also have a flip through of the completed journal. I really hope you enjoy! xx