paper is forgiving | journal with me ✩ 44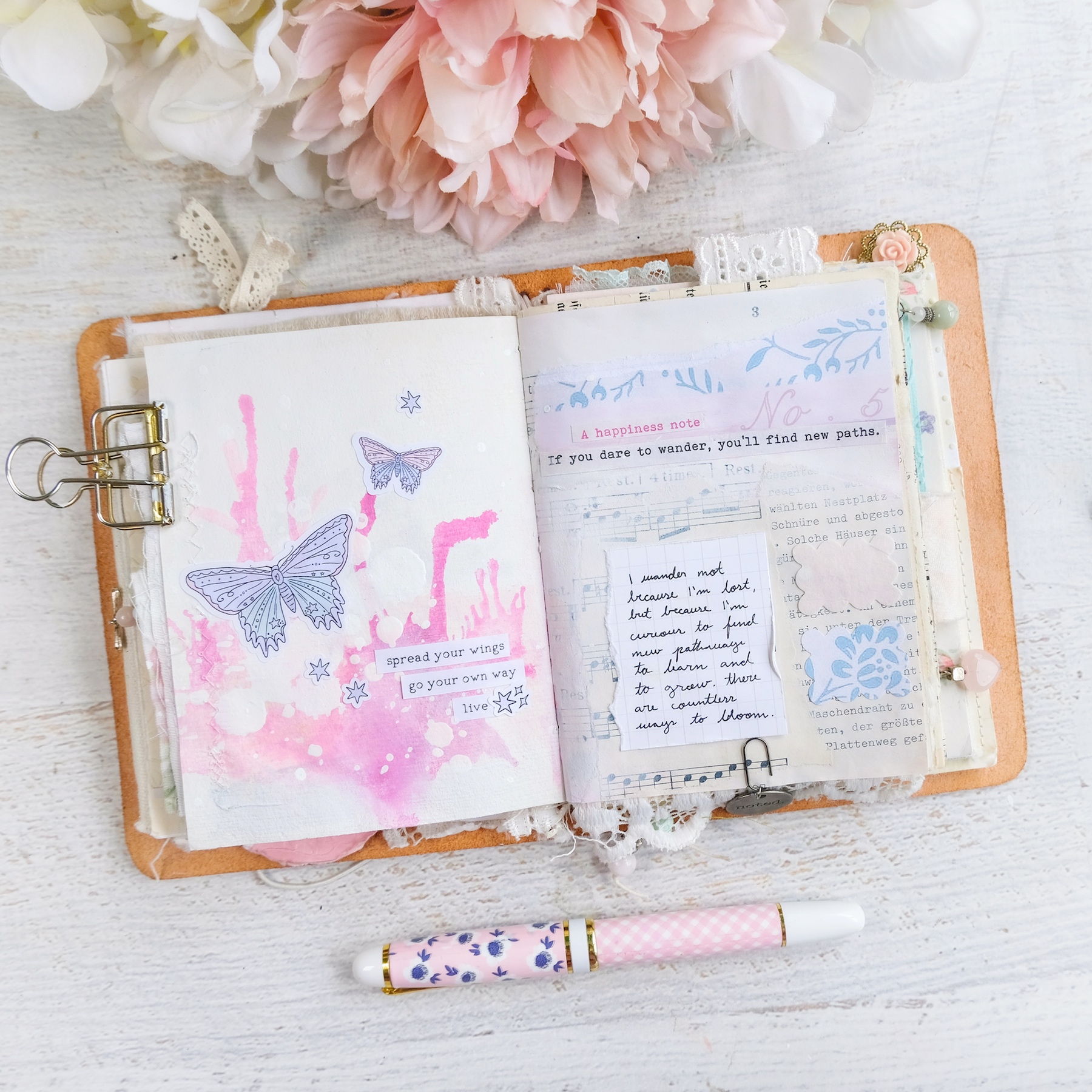 Hey Lovelies! I've got another journal spread in my artist in bloom journal for the Get Messy Season of Bloom that I want to share. This one was quite a process to create.
If there is one thing I've learned through art journaling, it's that paper is quite forgiving. Sure it's rather delicate too and can easily tear, but the magic of it is that you can always add something to it to make it right again. It will be different, but it would look closer to something you had intended.
I did a lot of painting and repainting and covering up on this spread. My initial idea did not go as planned, but there's nothing a little white gesso can't fix!
My spread could've turned out a lot better—or at least closer to what I had originally imagined—but I'm pleased at how much I was able to "fix" it to get it looking like something I like.
Anyway, I filmed my process for you, which you can watch below. I do hope you enjoy!