things i'm loving ✩ 22 | june 2021
So, I've been terribly busy lately, which is why this is coming to you so incredibly late. But I didn't want to skip out on sharing my favorites for June. I definitely have been in a Disney Pixar mode lately. I blame James Luke Burke's Virtual Voyage class that I participated in this month and that just ended. I haven't even gotten through all of the lessons yet—and honestly I'm taking a break to come back to them later—but there's so much content, I'm going to be working on this journal forever. Definitely worth the money.
Anyway, I wanted to share some of my favorite things, so here they are for this month: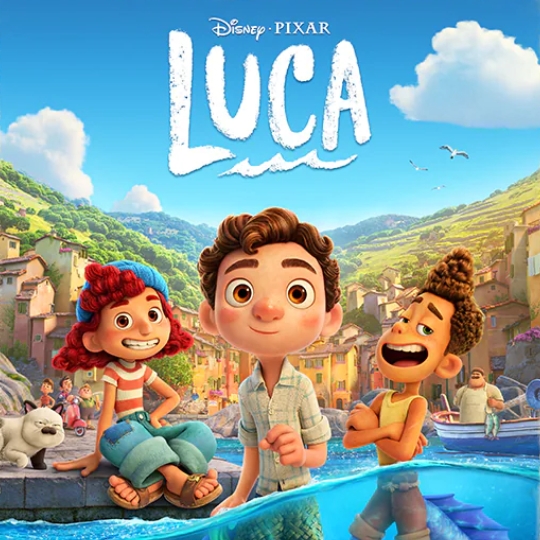 WATCHING
Luca on Disney+. This movie was so cute! I watched it one night with my mom the weekend it came out. I honestly really appreciate Pixar storylines. They're always so simple yet special. This film was all about friendship and acceptance. Great coming of age story. Also, the animation was flawless. As someone who's spent an entire summer in Italy, the scenery in this film screams Cinque Terre. It's definitely a composite of different little towns, but man was it one point. I loved it.
READING
Windfall by Jennifer E. Smith. So I'm terribly behind on my reading goal for this summer. This is book 8/25…I'm like four books behind. Honestly, I may just get to read about 12 books this year. Which is not bad. I do believe that's more than I read last year. Anyway, Windfall. I loved this book. It's your typical girl is in love with her best friend sort of trope, but it's so well done that you just can't hate it, you know?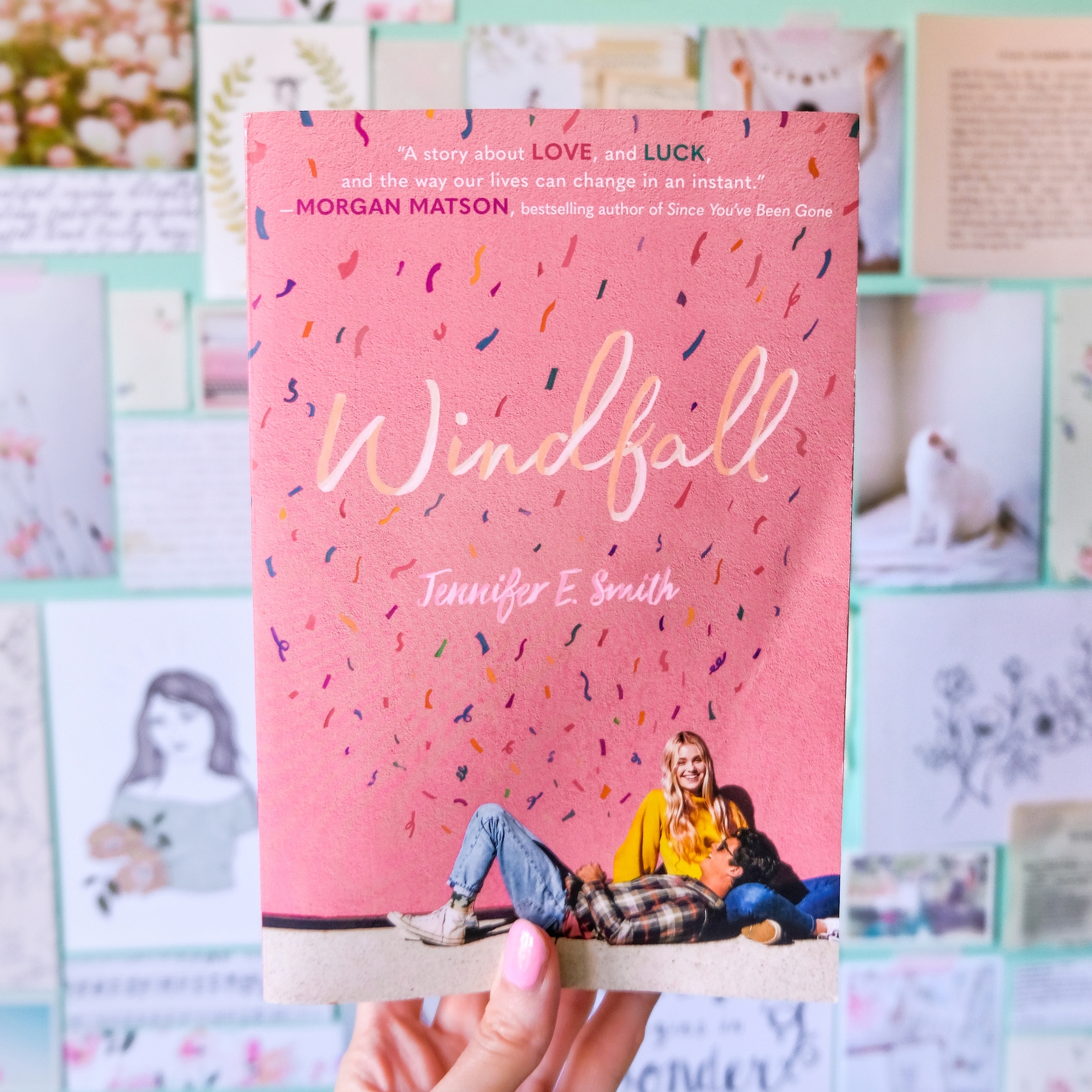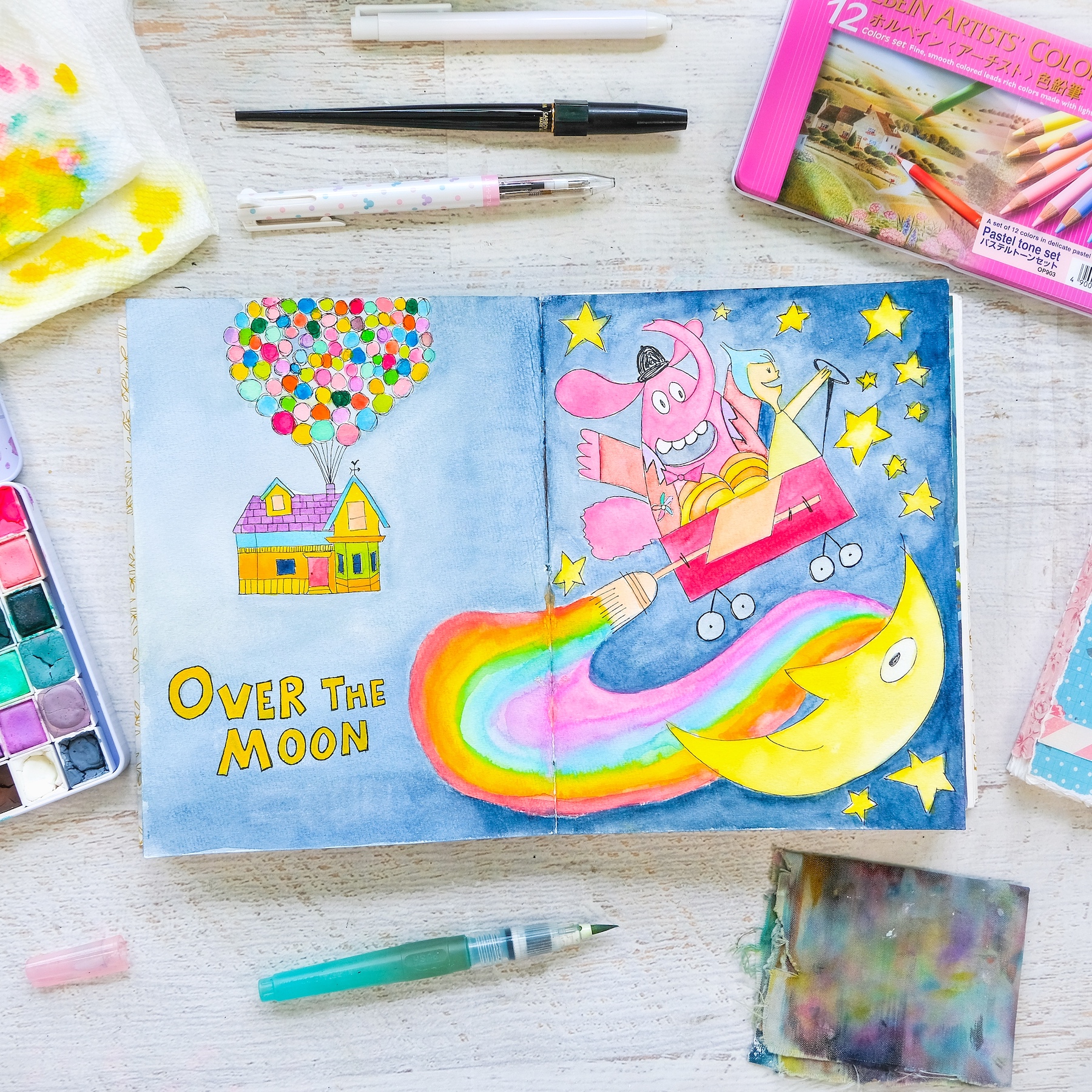 WORKING
in my Disney Pixar art journal for Virtual Voyage IV: The Lamplight Cruise with James Luke Burke. Like I gushed about before, this class is so packed with content. It was definitely worth the money. I'm kind of bummed that I was so busy this month and really could participate like I had hoped. I wasn't banking on this temp job to switch me to full time. I really wanted to dedicate a lot of my time on this class while it was live, but a las, life got in the way. I did enjoy the bits I got to experience live though and I can always go back and watch the rest I didn't get to. I might do that once I have the time to dedicated to doing so.