wisteria dream: september 2019 printable | journal with me ✩ 34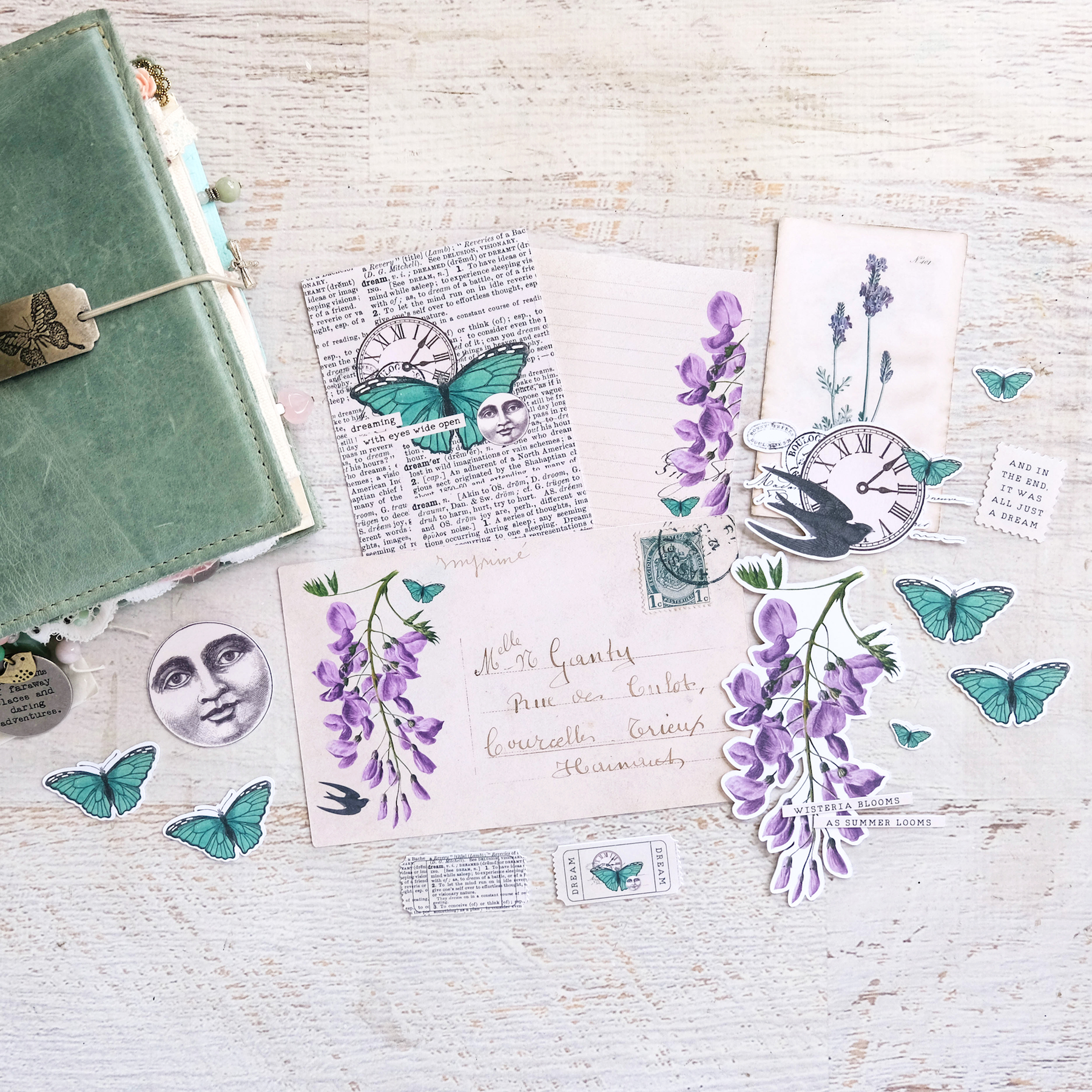 Hello everyone! Today is the first of the month, which means there's a brand new journaling printable for September in the shop!
I'm quite happy with out this month's printable turned out. I really wanted to create a mystical sort of feel with this printable and I feel like I accomplished that. It's not quite October, but I feel like September's printable is a nice transition between the summer and spooky autumn vibes to come.
Without further ado, here's September's printable!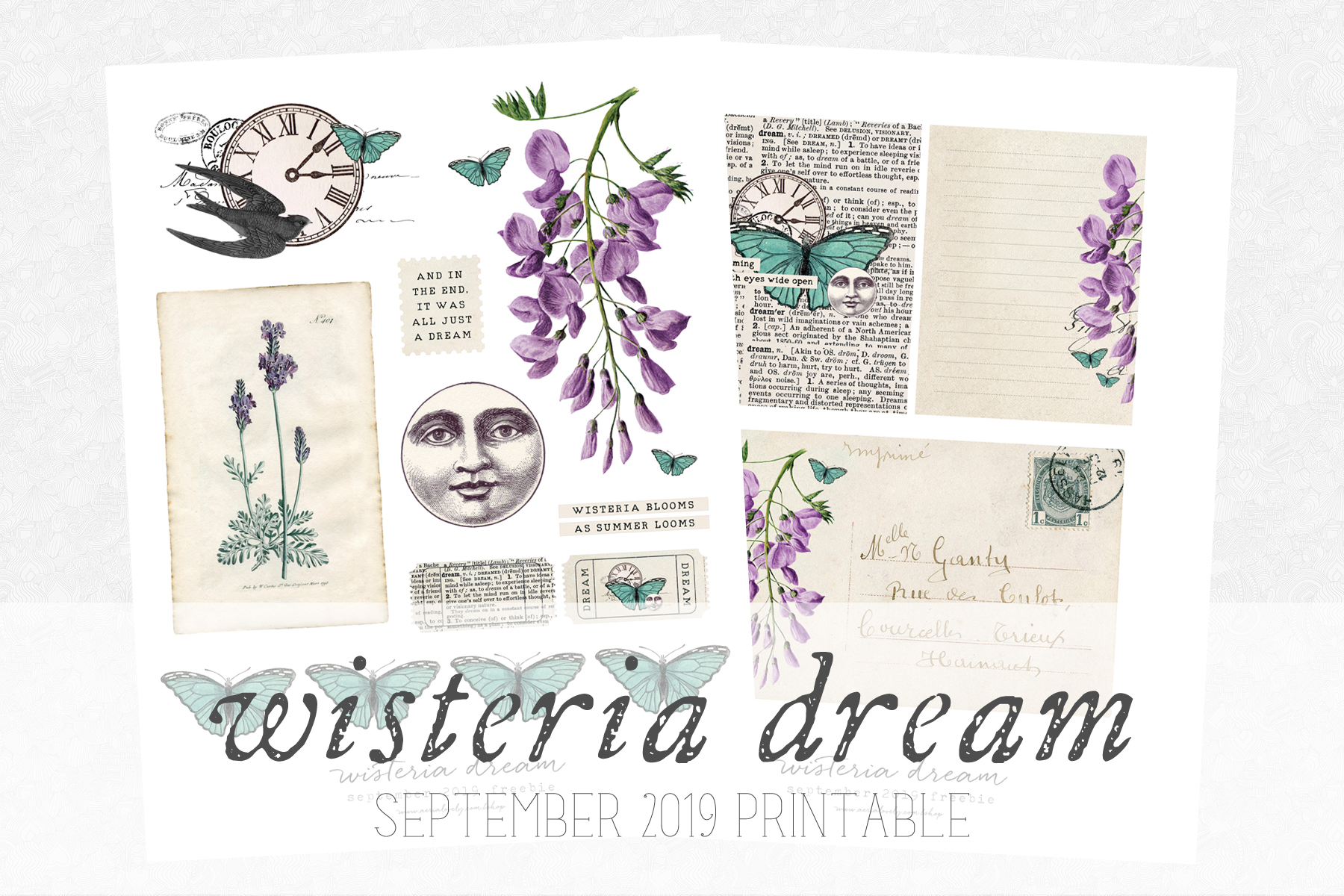 This month's printable is called Wisteria Dream.
I really wanted to do a true deep purple design for this month. I managed to alter this beautiful vintage image of a wisteria flower to be that purple I wanted and paired it with this lovely teal butterfly. I went with a theme of dreams, because like I mentioned before, I wanted it to feel a bit mystical. I don't know, I've got something with purple and dreams! It definitely could have been the slight moon motif that's going on here too. But anyway, I really hope you enjoy this month's printable. Be sure to grab it now, as it'll only be free for the month of September.
Here's a journal with me video using the Wisteria Dream printable in my unraveling journal. I hope you enjoy!