a day in bruges, belgium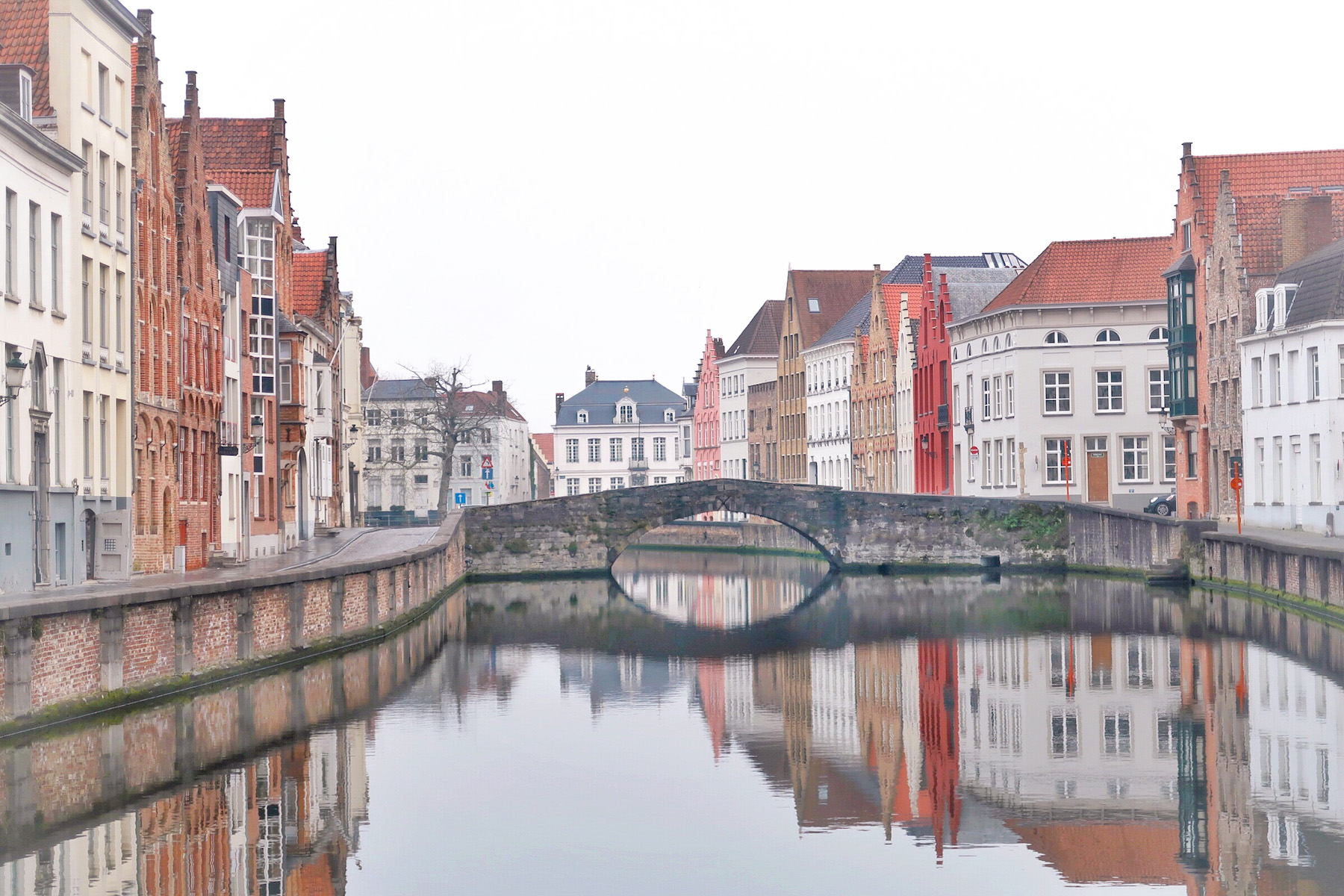 While my family and I were away in Paris, we decided to do a little overnight "day" trip to Brussels and Bruges in Belgium. I'm not going to talk much about Brussels though–because let's be honest, it wasn't my favorite–but I do want to gush about Bruges because it's quite possibly one of the most beautiful cities I've ever been to.
Getting to Bruges from Brussels is super easy. Simply catch the train at Brussels Midi that goes to Bruges via Ghent. Depending on how many people you're traveling with, getting a domestic rail pass may be the cheapest option, as it's good for 10 rides within Belgium at 83€ a pass. If you're traveling with three other people (like I was), we were able to use up a total of 8 trips on the pass, or one roundtrip for each person, which came out to 20.75€ each.
Arriving in Bruges is super easy too. The train station is just a few minutes walk through the lovely little town to the center Markt square. And if you're only planning to do the central part of the city, it's easily doable as a day trip from Brussels!
I think the appeal of Bruges–especially for me–is that it's so picturesque. I find that most cities on water or by water have that appeal…Paris, Venice, Amsterdam, to name a few. For me, it literally felt like I was walking through Belle's poor provincial town. I loved the scenery and the architecture.
We visited in the dead of winter and even though it was cloudy, all of the trees were completely bare, and a thick layer of fog hung about, it was stunningly beautiful! The naked weeping willow trees were mesmerizing as they hung over the water, so I can just imagine how the place looks in spring when everything is in full bloom. Definitely a bucket list item to go back and visit in the springtime.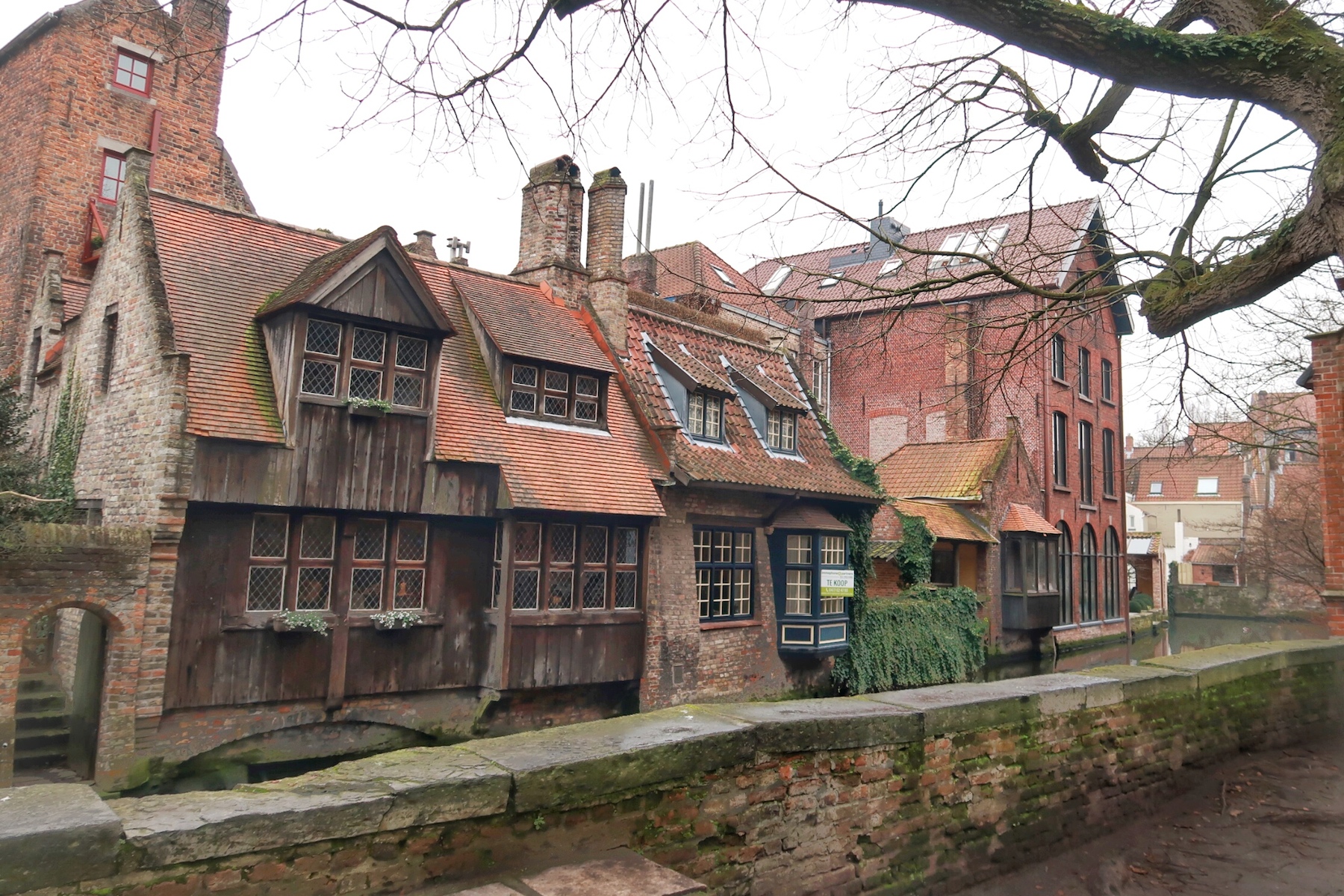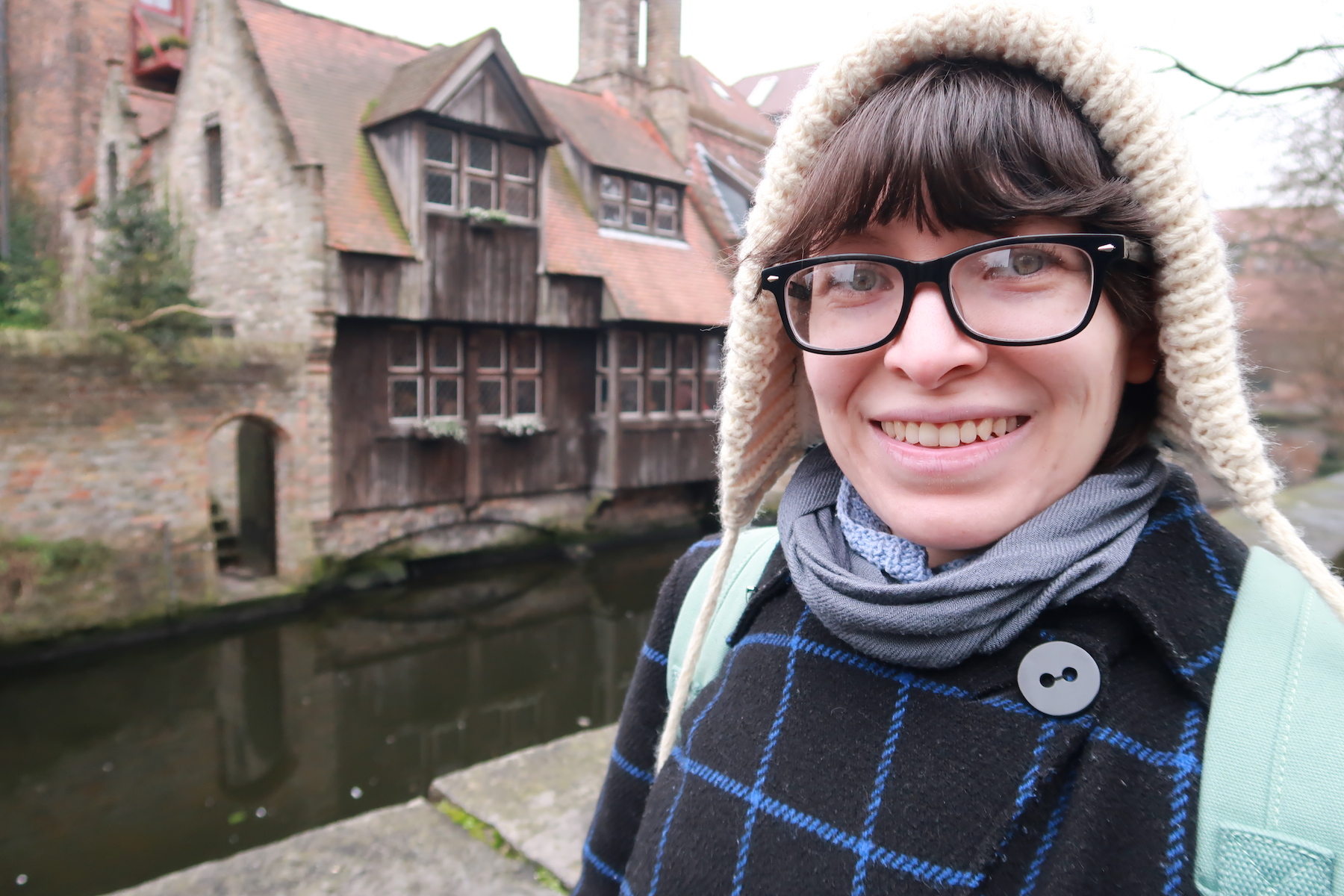 It is very easy to walk around this quaint little town and get lost in the architecture. I absolutely love when all the buildings are made of different materials and painted different colors. The mismatched look of the place is so whimsical and gives off a special kind of old magic. Though I suppose you have to be the type of person who likes old things and revels in the antiquated history of a place to really enjoy Bruges. Because besides walking around and marveling at the place, going into shop and eating lots of chocolate and sweets, there's not much else to do in Bruges. Especially so in the winter off season–when lots of things are closed–you really must just enjoy the quiet atmosphere of the place.
I loved it. It was a nice change of pace from Paris, where there is just so much to do and see. We slowed down a bit, going back to certain sections of the town, taking photos, and spending way too much time in the little cafe/tea room we choose to get a snack and hot drink to warm up with. It was a very lovely visit and I can't wait until I'm able to do it all again.