a gentle unfurling | journal with me ✩ 30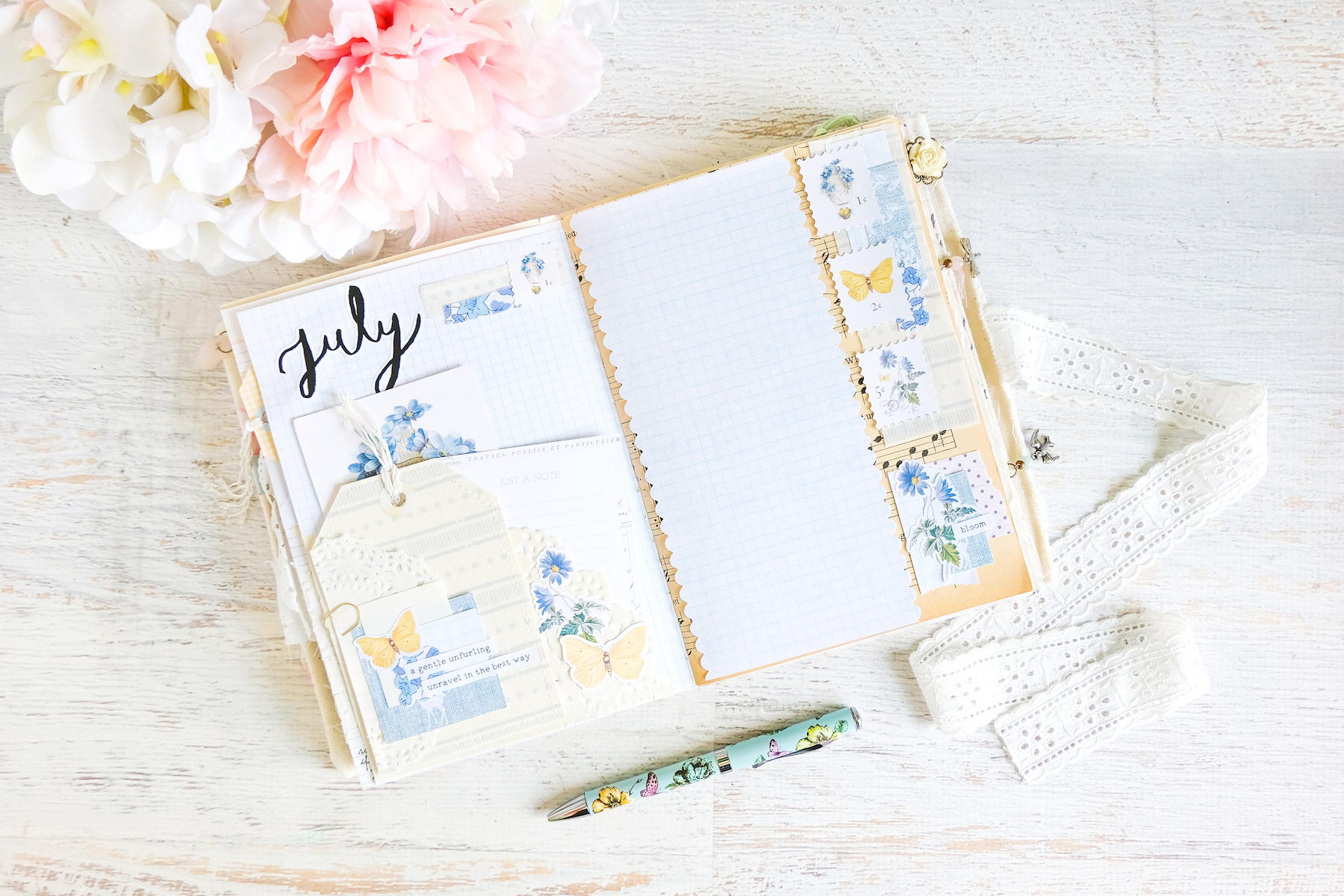 I finally got around to using my new July printable in my journal! I created this spread in my unraveling journal using bits from the printable, as well as leftover pieces from the mini kits I created to match. I used other bits from my stash and even though it looks a bit bare right now–just sharing a photo of the spread without my journaling, in order to keep that private–it'll look so nice when I finally sit down to journal my July thoughts on my one little word for the year and my overall unraveling.
Recently, I've been thinking that this way of journaling–how I've been documenting my one little world for this year–suits me quite well. I love the color scheme and overall theme I've been keeping too, and in turn, I've loved almost every spread I've created in this journal so far. I rarely feel that way when I work in the hundreds of other journals I have going at the same time. I guess it's cause I'm trying to try something new with those, but I feel at home in my unraveling journal.
This got me thinking that maybe moving forward, I may just keep a general journal in this format. I of course want to at least try it out and see if it works for me. The thing about my unraveling journal though is that I only work in it when I feel like I need to do a bit of unraveling and reflect on how I am and who I am in that current point in time. So I don't journal in it everyday. And I'm wondering if that also contributes to the consistency of my spreads and the reason why I love each page so much. Overall, this has been my most favorite journal I've kept this year. It makes me happy looking at it and I really would love for all my journals to make me feel that way.
Anyway, I'm rambling now! I did get around to filming my process, so I hope you enjoy this quick journal with me video.