my disney world experience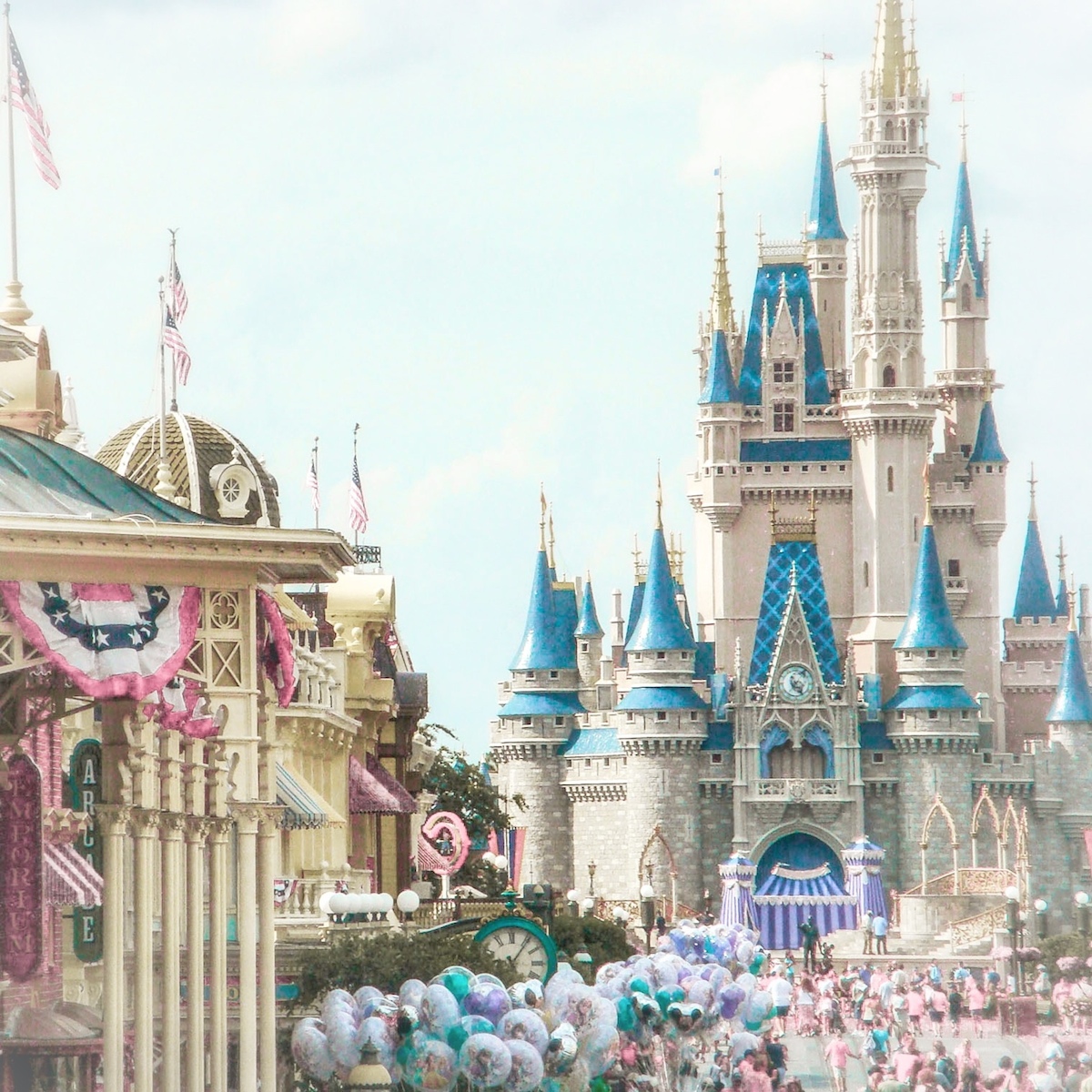 I'm probably considered a Walt Disney World veteran by now. I mean, I remember the days of the paper ticket that never expired, when there were only three theme parks, you got to walk around the park with random Disney characters throughout the day, and Hollywood Studios was called MGM Studios. It's been a couple of decades since my first Disney World visit, and since then a lot has changed. I've also become older and have established my way of doing Disney–which is to do everything.
Now, my way is probably no ideal for most, but when I'm at Disney I generally like to do ALL THE THINGS and often have a lot scheduled for the week I'm there. There's just something to do ALL OF THE TIME and I'm the type of person who gets bored with things super easily, so being in a place where there's always something new to do is my kind of place. I generally do Disney World with my mother and brother, but lately I've been going on Disney trips with my Disney bestie, and like, she too likes to do everything. So we're constantly on the go.
But there's a general method to our madness and I'm going to share my Disney World experience.
plan and reserve
First things first, I plan. Walt Disney World is a HUGE park. Seriously, it's technically it's own little country. It is the largest of all the Disney Parks and like all the others, requires a bit of research and planning, especially so if it's your first time visiting. Disney World has a total of four theme parks and two water parks, plus the Boardwalk and Disney Springs (not to mention a huge golf course and ESPN Wide World of Sports). There are 20+ hotel resorts on property and each one of them have their own calendar of events each day. Also throughout the year, there are different festivals and special events going on throughout the resort, so again, there's no way in the world you'll ever get bored here. There's always something to do!
My favorite time of the year to head to Disney World is generally in September/October. From experience, September is the least expensive time to visit and I think it's because all the kids go back to school then, so no one's going to Disney! October is nice too and I only go the last week, so I can do Halloween then experience the park change into Christmas come November 1st. Generally around this time, I have Mickey's Not So Scary Halloween Party as well as Epcot's Food & Wine Festival happening, so I plan out my stay accordingly.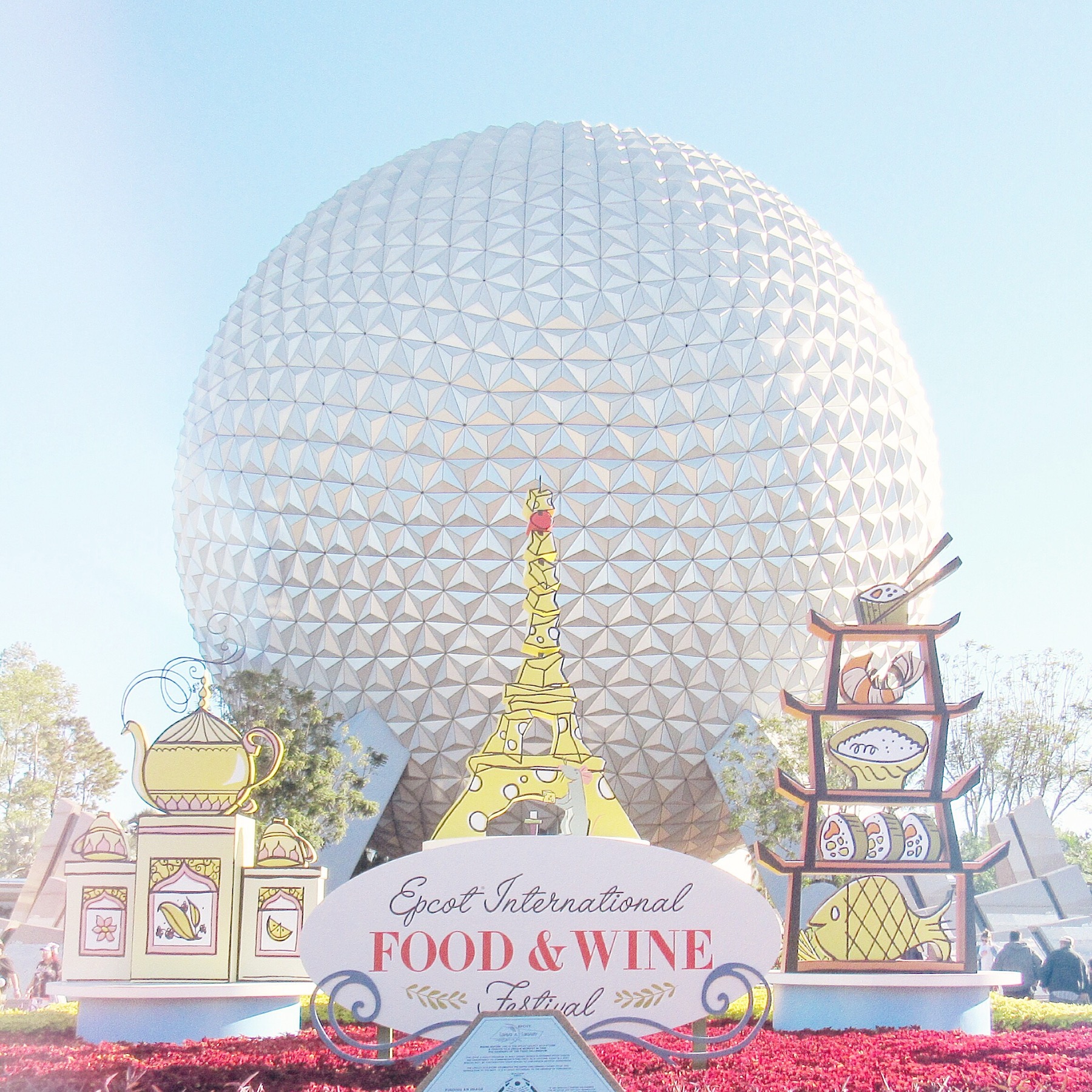 The My Disney Experience App is my lifeline at Disney World. When I'm with my family, we stay on property and use our Magic Bands for everything. I used the same Magic Band when I go with my friend and we link up our Disney accounts so that we both can plan out what we want to do and can reserve everything together. Dining reservations, character meet and greets, and Fastpasses are all planned and reserved right on the app and synced to our Magic Bands. I love having most things planned out in advanced cause not only do I get the Fastpasses and reservations I want, I'm held to a schedule when I'm in the parks, which keeps me from feeling overwhelmed to do everything all at once.
Planning and reserving is the key to doing all the things at Disney World without going mad.
For my friend and I, there's no such thing as over planning. We're kind of boss at visiting all four parks in one day, so we definitely always need that park hopper, and when we have it, we always use the hell out of it.
Now I know you're probably thinking we're crazy, but everyone does the parks at their own pace. We just enjoy–and are used to–the fast pace lifestyle, so that's how we roll. But the key tip here is to take advantage of the My Disney Experience app! I swear by it; it's a timesaver!
pack responsibly & dress appropriately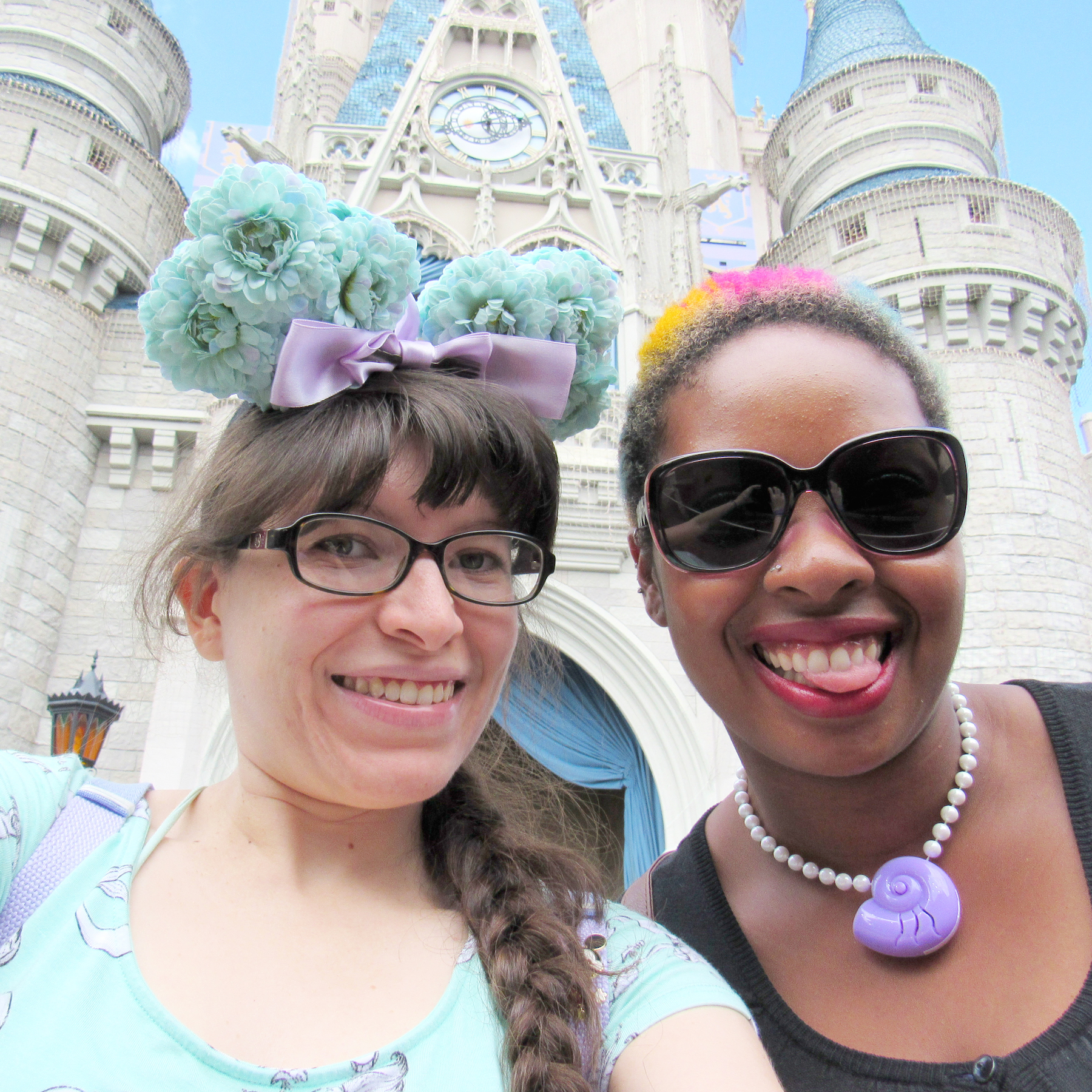 Another thing I take into serious consideration–and plan out excessively–is what I'm taking to the parks and what I'm wearing every day. From my experience, Disney World is the most strict when it comes to security and abiding by park rules. There are certain objects and things you can't bring nor wear into the parks and I try to be mindful of that. So generally, I keep my park bag small and only take these essentials:
A portable powerbank and cable to charge my phone
A light sweater, esp. for at night
A packable poncho (it'll rain, I promise)
My camera for capturing memories (esp. if I didn't get a PhotoPass)
My wallet, unless I want to charge everything and use my Magic Band instead
My small everyday "first-aid kit" pouch (because I have needs)
I'm also really meticulous with what I wear. Florida is literally a swampland. I've visited all over the state way too many times in my life to know that it's a breeding ground for hot, sticky, humid weather. I also always visit during hurricane season, so it will definitely rain (though to be honest, it'll rain all year regardless). So I always make sure to wear breathable clothing and have that poncho on me. My ideal park wear is generally Disney themed: cotton Disney tees and shorts, or a light Disney print dress. I pair everything up with a pair of Converse or Keds, because they are the most comfortable walking shoes for me. I'm also not afraid to Disneybound, even though I'm terrible at it. But even then I still stick to light, cotton fabrics because it's no fun being sticky and uncomfortable at Disney.
do all the things!
Like I mentioned before, I'm not afraid to do all the things. A park hopper ticket is essential for me because sometimes I like to spend the day at Magic Kingdom but have dinner at Epcot. Or do Hollywood Studios in the morning then Epcot at night. Or maybe I'm in Magic Kingdom and notice the wait times in Animal Kingdom are super short, in which case I'll hop on over. I don't have the mindset that I have to do one park and one park only for the day. Sometimes it's nice to talk a breather and go back to your hotel resort for the afternoon and come back to the parks at night. I love having the flexibility to do that and not have to worry about getting the most out of one park because I don't have a hopper.
And there's so much to do in the resort! In Magic Kingdom alone, I've done all the princess meet & greets, watched the parades, and played all the games. Yes games. I bet you didn't know there were various scavenger hunt games in Magic Kingdom. The Sorcerer's of Magic game being the most elaborate of the bunch. Then of course you have the hidden Mickey's too! And the best thing is that it's all free cause it's included in your park ticket. When I say I take advantage, I take advantage!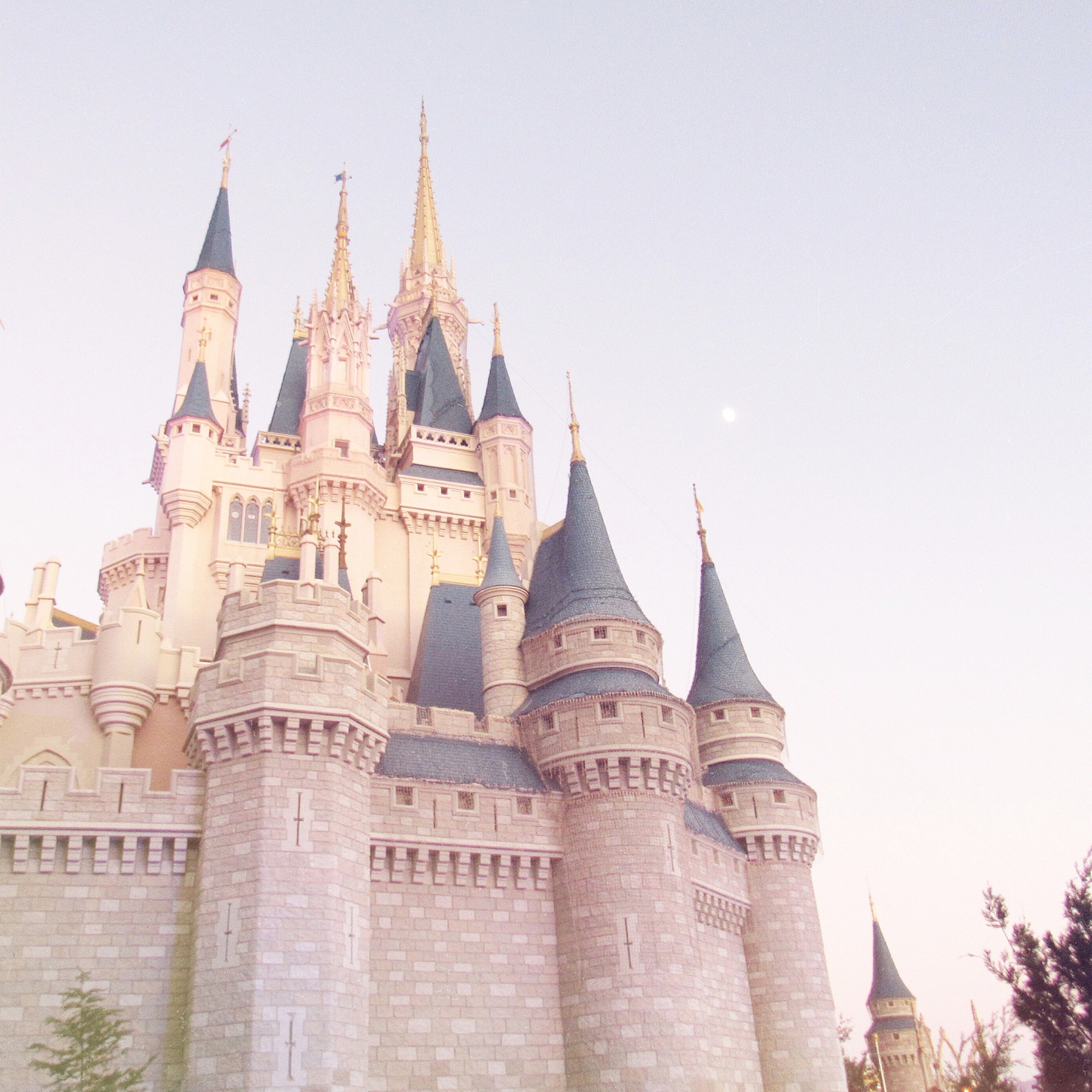 my top favorites
That all being said, I want to end this by sharing my top favorite things at Disney World.
Extra Magic Hours at Magic Kingdom at night
Eating at Via Napoli in Epcot
Avatar Flight of Passage
Shopping at Mitsukoshi in the Japanese Pavilion in Epcot
Tower of Terror in Hollywood Studios
Eating at Bongo's Cuban Restaurant in Disney Springs (I'm bummed that it's closing this summer)
SEVEN DWARFS MINE TRAIN
The Lion King show in Animal Kingdom
Walking the World's Showcase
Shopping on Mainstreet USA
Soarin' Around the World
The Mad Tea Cups
Riding Star Tours back to back because there's no wait, esp. at night
Mickey's Not So Scary Halloween Party