and then we thrive | journal with me ✩ 45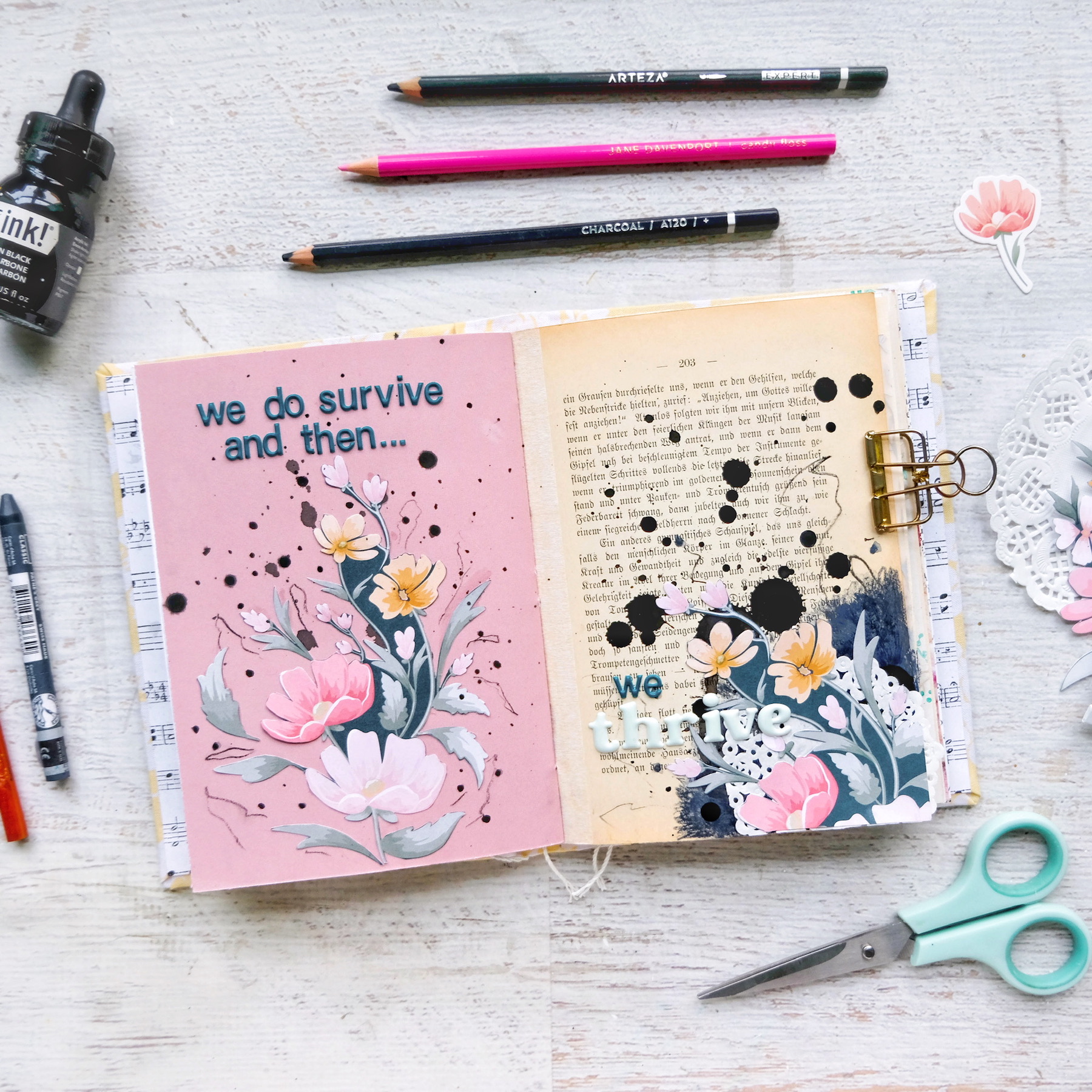 Hey Lovelies!
I'm very late at sharing this spread I created in my Get Messy Season of Steven art journal. I challenged myself to create an art journal spread using the Felicity Jane Gabby kit, because scrapbooking kits can be used all sorts of ways, not just for scrapbooking. But I got very mixed media with it, using some of my favorite art supplies, some which I hadn't used in awhile.
So I created my first spread for the Season of Steven journal. My muse–aka my "Steven"–is Susannah Conway and I picked this line from her lovely book This I Know:
"We do survive and then we thrive."
I used those lovely florals that I painstakingly fussy cut from the FJ paper. I paired them with a bit of Payne's Gray paint, which I thought just went with the color so perfectly.
I made a bit of a mess with the paint, but I fixed it by adding some black ink splatters and marks with a Payne's Gray Neocolor and my charcoal pencil, and a doily. I had so much fun creating this spread during a crafty Zoom call with some lovely ladies from Suse's Facebook Group. It was nice mindlessly making marks on the page while chatting away.
I filmed my process for you, which you can watch below. Yes, I recorded all of it while on a Zoom call. Just turned on my camera above my desk and let it roll. I do hope you enjoy!