Note to Self: "This Day of Rest" Spread | Felicity Jane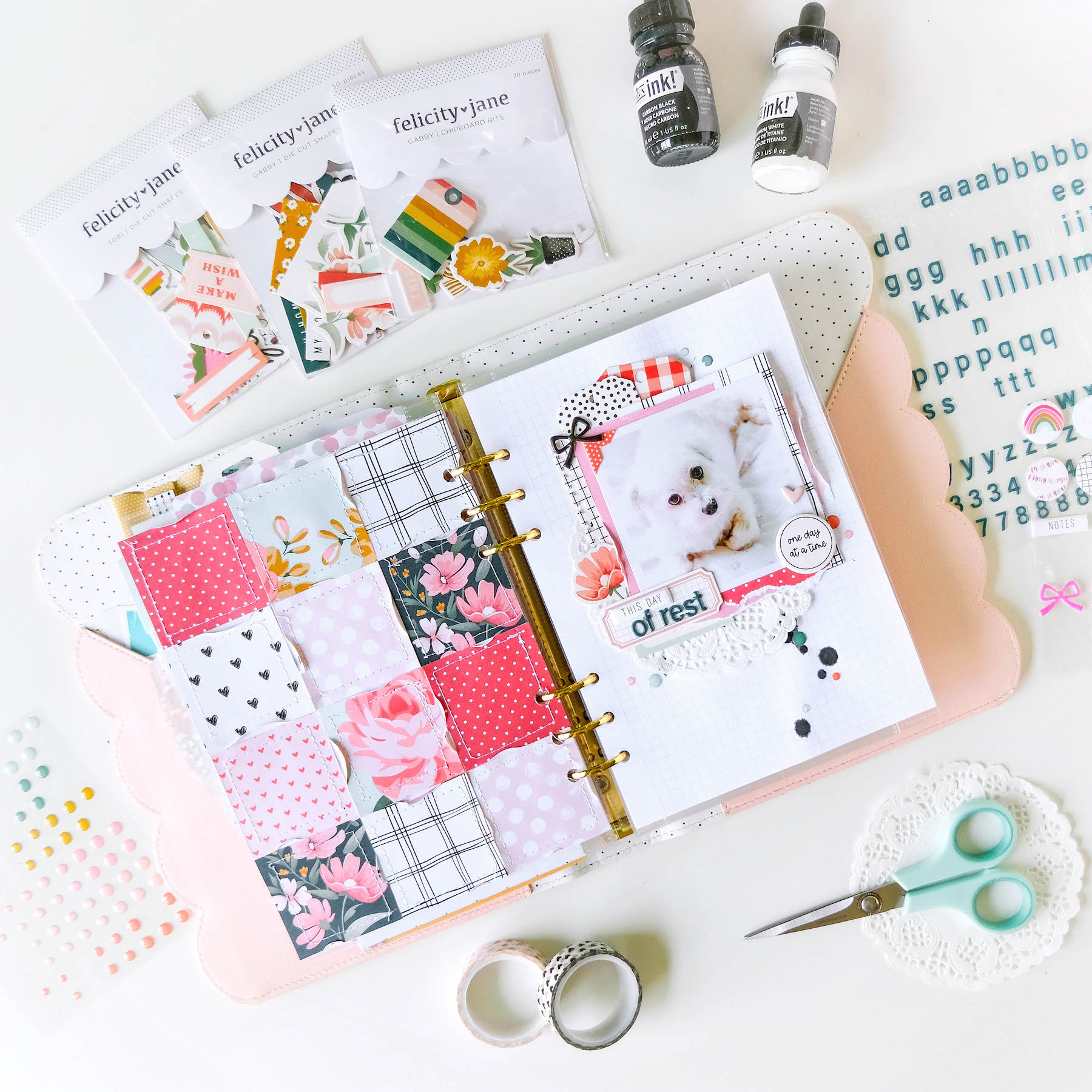 Hey lovelies!
Today I want to share this fun patchwork spread I did in my Felicity Jane Note to Self binder using a mixture of different FJ kits. I love the standalone patchwork page next to the mini layout. I think they compliment each other well.
Definitely head on over the the FJ blog to see how this spread came together. There's a process video there too!