breath of autumn: october 2019 printable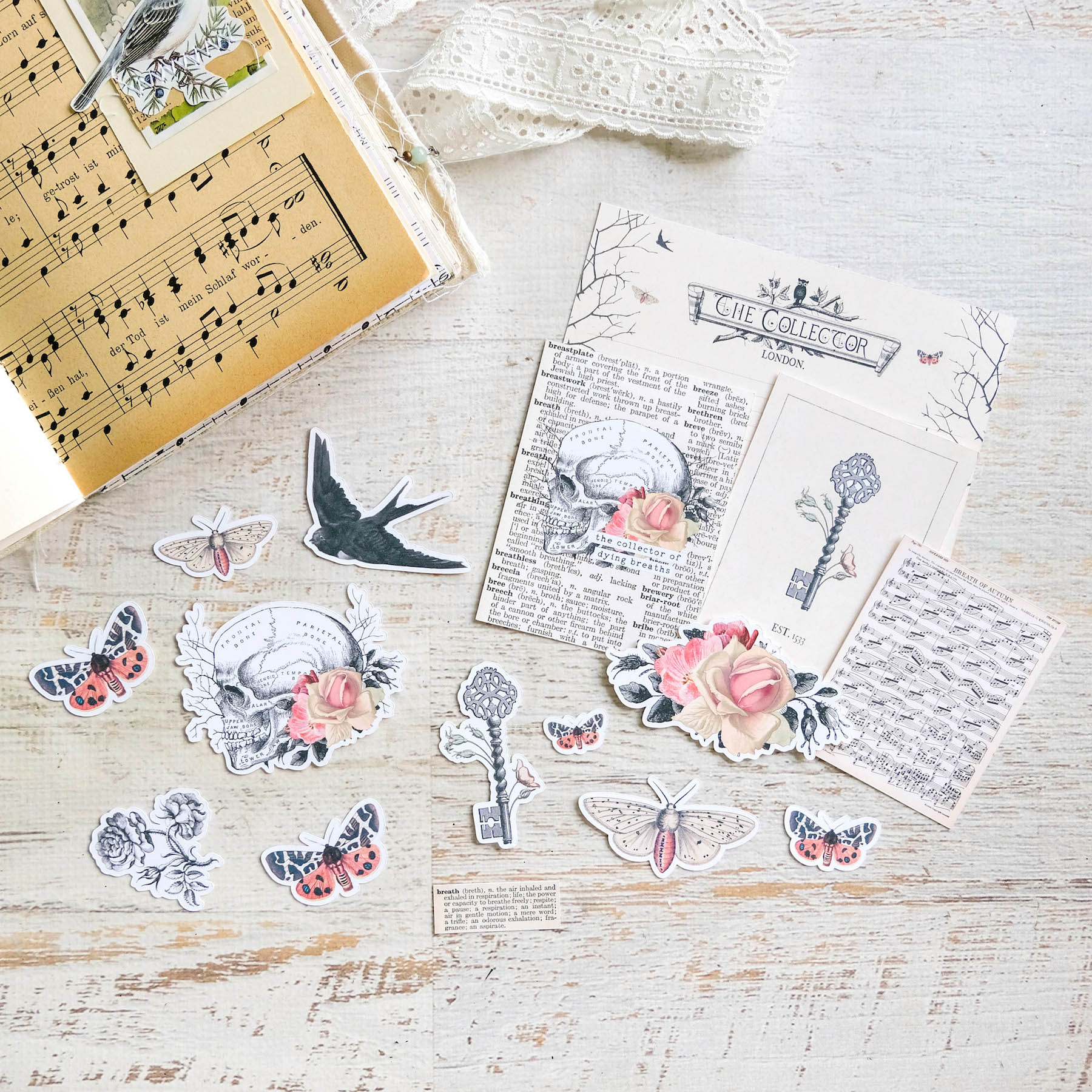 Hello everyone! Today is the first of the month, which means there's a brand new journaling printable for October in the shop!
Okay, so I'm really freakin happy with out this month's printable turned out! Since it's October, I wanted to create a printable that felt like the season but wasn't really Halloweenie. I also wanted it to feel pretty in that way that all of my printables feel. I decided to play around with the typical Halloween color scheme, and make a it a bit brighter, lighter, and not too orange. I absolutely love how it turned out!
Without further ado, here's October's printable!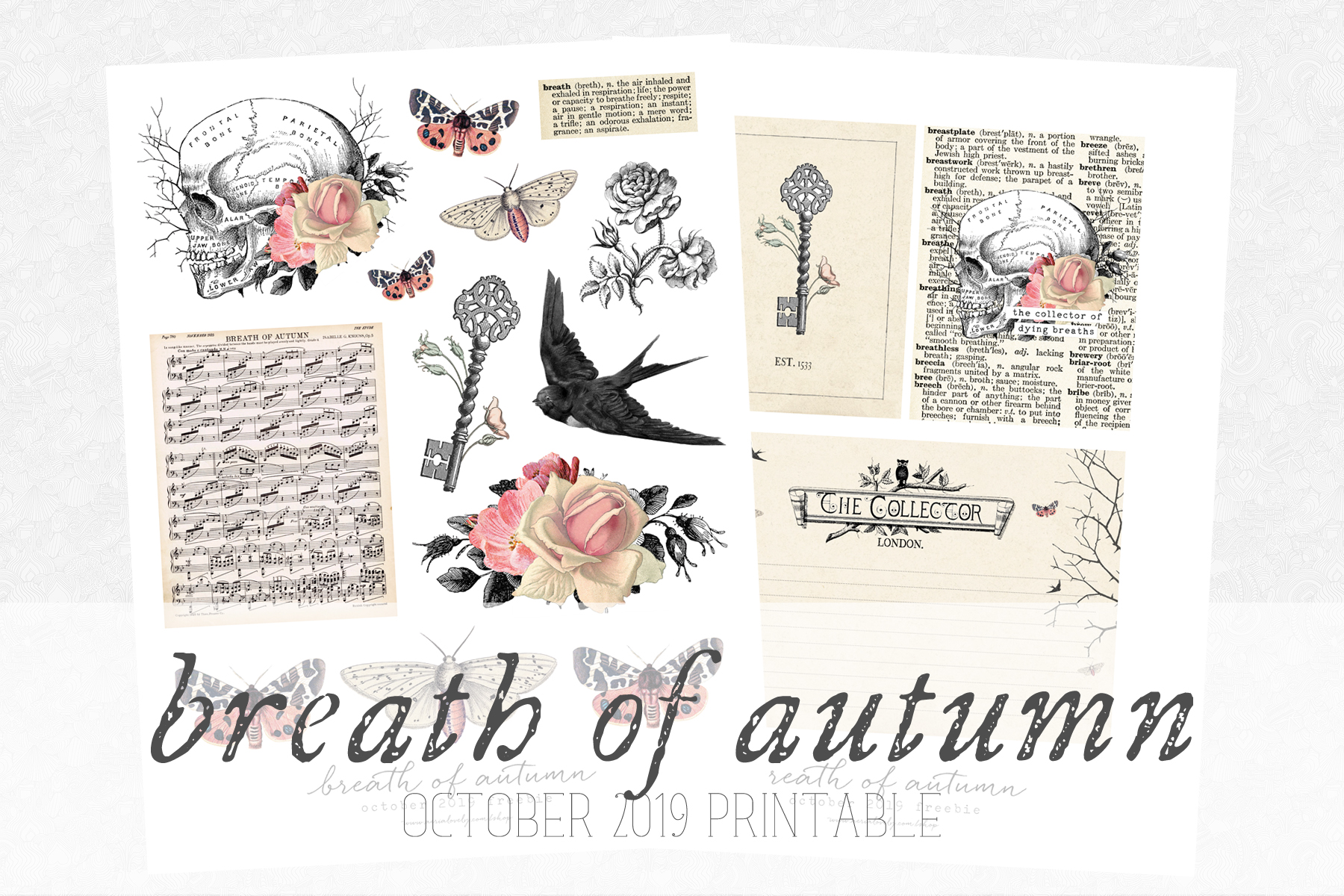 This month's printable is called Breath of Autumn.
I decided to change the typical orange color into a light peach and add a bit of pink into the mix. With the rest of the elements being neutral blacks, whites, and creams, I feel like the entire thing worked out well. I created this printable around the idea of "the collector of dying breaths." That's actually the title to a book I own that I have yet to read, but something about the title seemed interesting and spooky. Just imagine a collector collecting little vials of breath from people who have passed. I imagine the collector having a creepy little shop and the works. So naturally, I went with that theme!
Serendipitously, I had this sheet music of a song called "Breath of Autumn" along with an old dictionary page with the word "breath," so it's so amazing how the entire thing came together. I also decided to use a vintage skull image to act as my most spooky element of the printable. I think the entire printable will go well with some spooky Lace & Whimsy stickers, like Something Wicked 01 + 02 or Gothic Whimsy 01 + 02!
Anyway, I really hope you enjoy this month's printable. Be sure to grab it now, as it'll only be free for the month of October.