a reflective hiatus | journal with me ✩ 35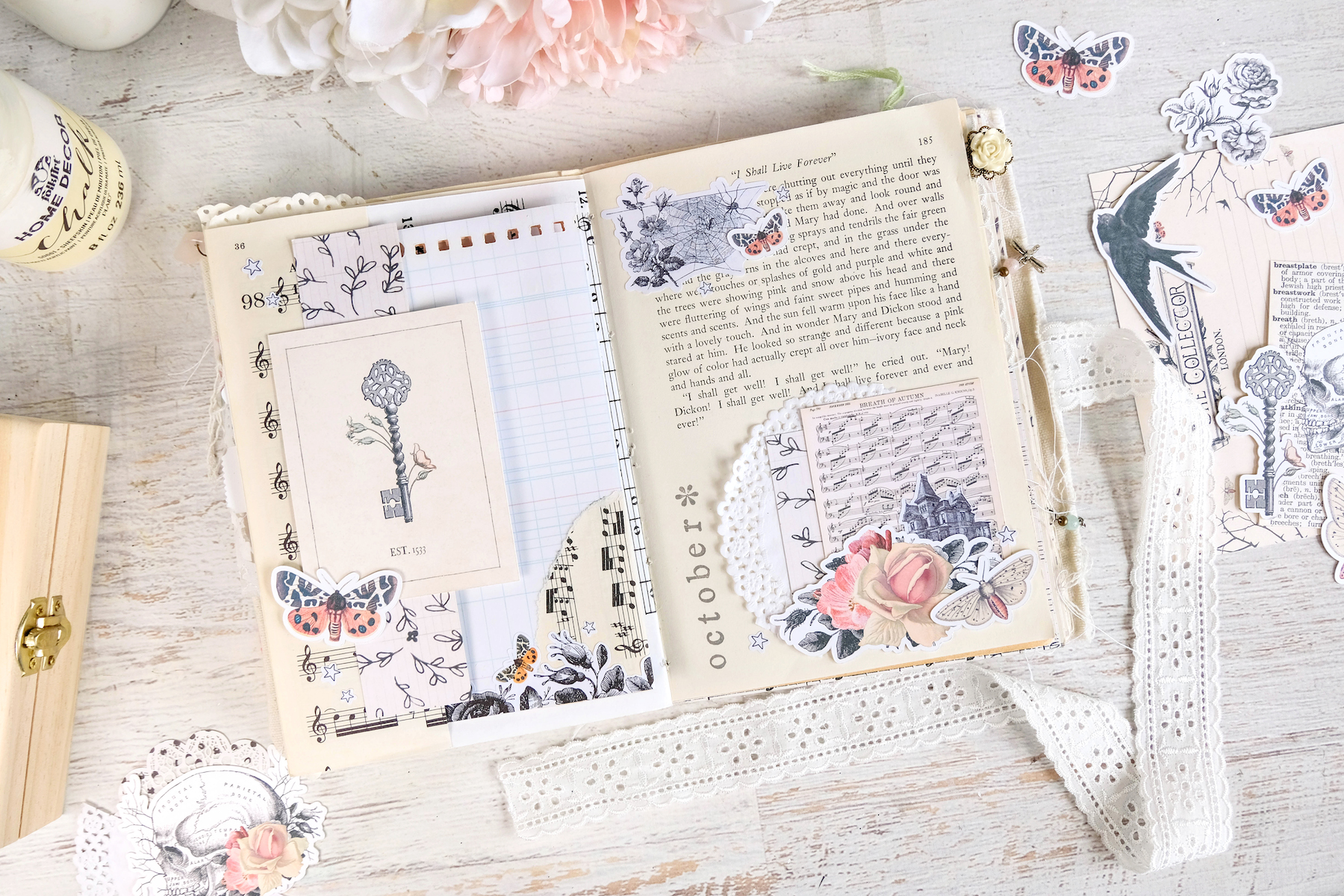 I am back with another journal with me in my unraveling journal! I created this spread using my new Breath of Autumn printable I have for free in my shop for the month of October, along with some spooky Lace & Whimsy stickers that match my printable perfectly!
I wanted to write about my little social media break I took in September and how it prompted me to really reflect on what I was creating and sharing and why I was creating and sharing it. I always want to create and share things of value that has a purpose, and recently I felt like I was creating just to have something to share. That's the tricky thing about sharing on social, you always end up feeling like you need to share something when in actuality, you don't really have much to share. It's an unpleasant feeling when you then begin creating content for the sake of creating the content because you need to post something. I found myself falling into this trap and not feeling particularly good about the things I was creating or sharing.
So it was good for me to step back a bit and really think about the content I was producing and sharing, so that I will be proud of the content I create moving forward. The whole reflection was really beneficial to me as now I have some focus on what I want to achieve in this creative journey of mine. I really wanted to get that down in my journal.
While the Breath of Autumn printable doesn't really fit this reflection, I really wanted to use it and have it included in this journal, simply to show the progression and growth of my monthly printables.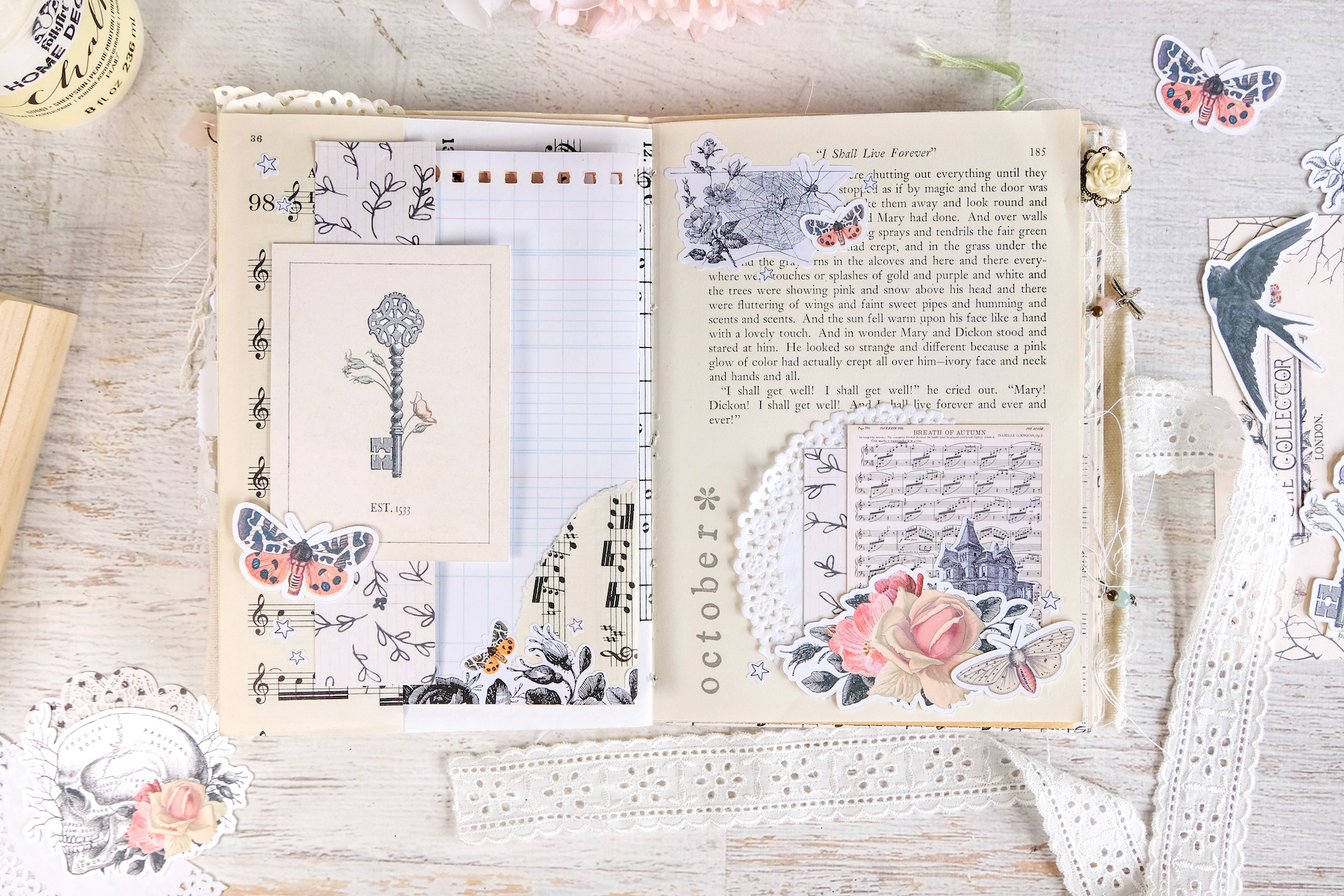 This is a quite chatty journal with me, as I explain a little more of my little hiatus, but I hope you enjoy it nonetheless.