fun movies to watch in october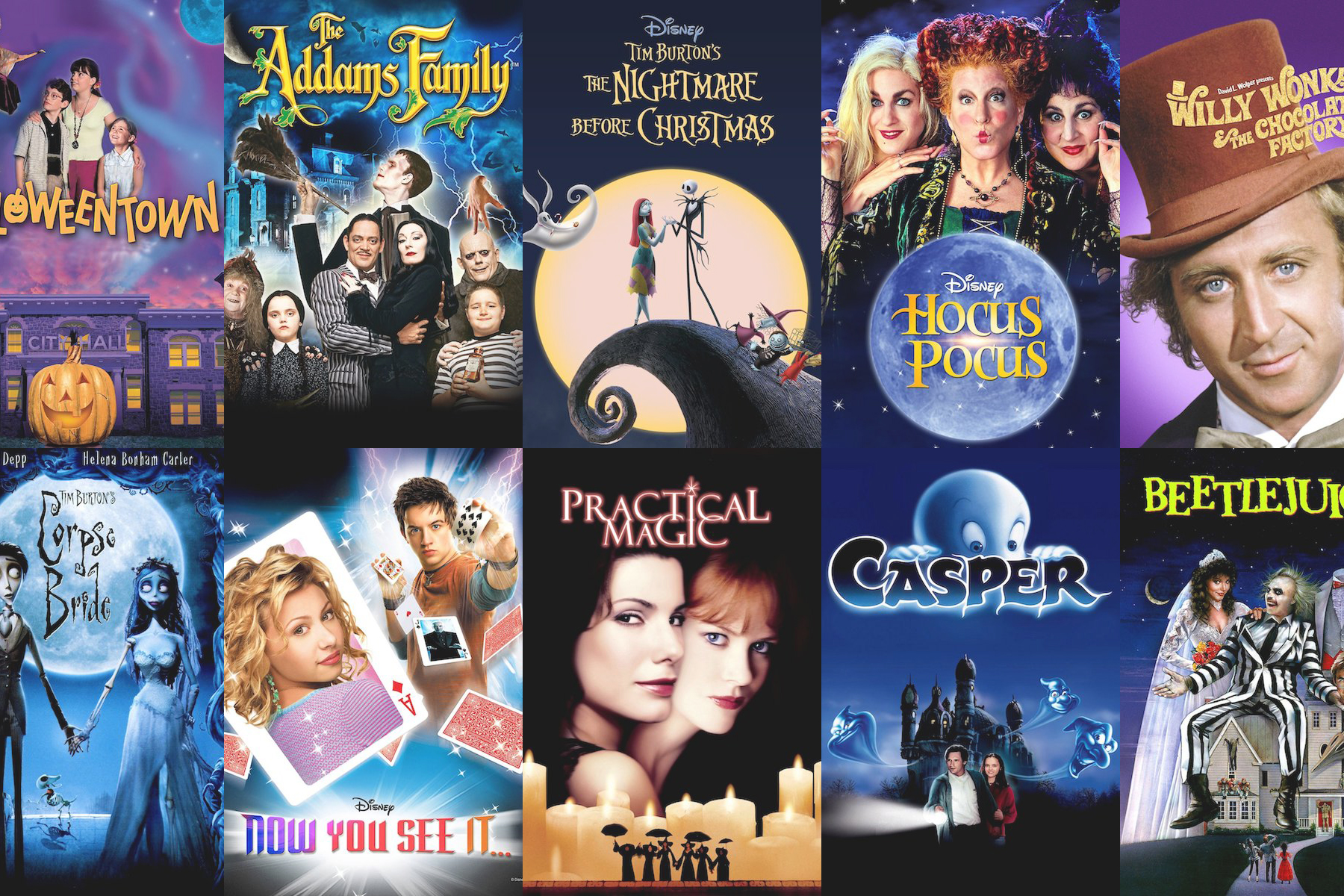 Every year in October, I usually reblog a post I wrote back in 2012 on my Tumblr page. I don't celebrate Halloween, but I do like to take advantage of Freeform's 13 Nights of Halloween as well as the Disney Channel's October programing to watch all of the fun movies I wouldn't normally watch throughout the year. Not all of these movies are family friendly, but the majority of them are and they are my favorite type of "scary" movie. It wouldn't be October without watching at least five of these films, especially Hocus Pocus–it wouldn't be right without one Hocus Pocus viewing.
Anyway, I figured I'd start the month right and share with you my favorite fun movies to watch in October. Here's my list:
The Addams Family
The Addams Family Values
Beetlejuice
Casper
Casper Meets Wendy
Coco
Coraline
Corpse Bride
The Craft*
Edward Scissorhands
Fantastic Beasts and Where to Find Them
Frankenweenie
From Hell*
Ghostbusters
The Goonies
Gremlins
Halloweentown
Halloweentown II: Kalabar's Revenge
Halloweentown High
Harry Potter and the Sorcerer's Stone
The Haunted Mansion
The Hobbit
Hocus Pocus
Howl's Moving Castle
The Imaginarium of Dr. Parnassus
James and the Giant Peach
Kiki's Delivery Service
Labyrinth
The Lost Boys*
Matilda
Miss Peregrine's Home for Peculiar Children
The Monster Squad
The Nightmare Before Christmas
Now You See It…
Now You See Me
ParaNorman
Practical Magic
The Prestige
Seventh Son
Sleepy Hallow*
Stardust
Sweeney Todd*
Teen Witch
Teen Wolf
The Witches
Willow
Willy Wonka and the Chocolate Factory
* denotes that the movie is rated R
What are some movies on your October "To Watch" list?