celebrate today minibook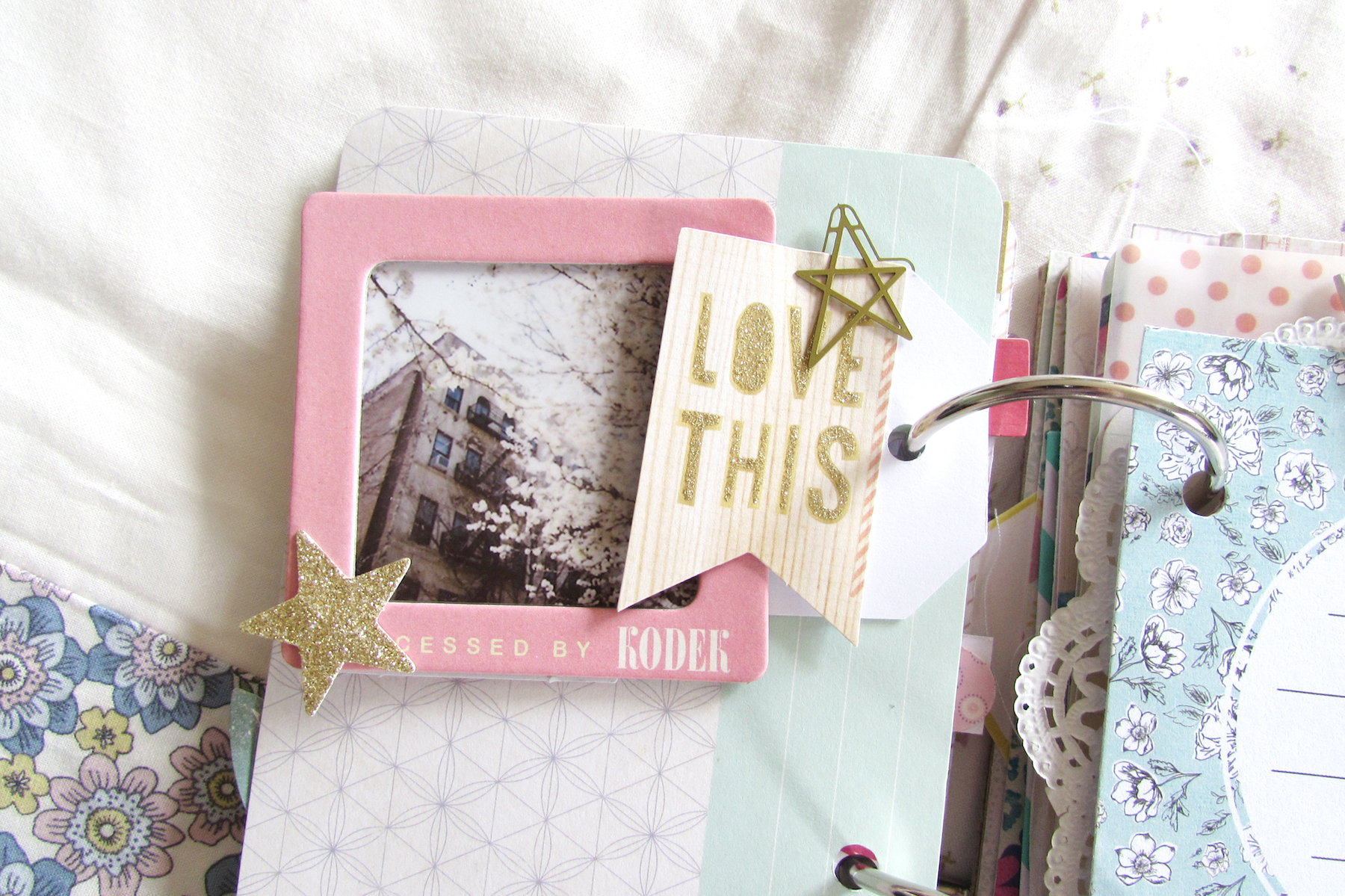 I absolutely love a great minibook! Every year, Studio Calico offers a Minibook Library that's filled with four minibook workshops held throughout the year. Last year I just bought Maggie Holmes' workshop because it was the only one that interested me, but this year there are four amazing workshops for four of my favorite scrapbookers! So I bought the Library and have been trying my hand at the two workshops that have come out. The way these workshops work is that every three months, a new one is opened up for registration before its start. If you buy the Library, you are already enrolled in all four workshops, so you just have to wait until the class content goes live. The first workshop was one by Tina Aszmuz, which already went live back in February. (I started that minibook, but alas, have not finished it yet). The second workshop is from Maggie Holmes and it just went live a few days ago!
I love Maggie's style and I try to take all of the classes she offers at Studio Calico, because she inspires me so much. I actually have a bigger class by her that I haven't done yet, which is why I love these minibook workshops. They're essentially small scrapbook classes. Making a minibook is just really fun and when I'm inspired, I can just dive right in and flesh out a mini in a few days. The theme of Maggie's class was celebration. So I'm making a minibook entitled Celebrate Today and it's basically going to be about all the things in life that I love and appreciate. I treat my minibooks as little art journals. I just put what I feel, random thoughts or quotes, not really thinking too hard about an event or story. I find this to be very freeing and I'm able to just experiment with the techniques and styles I learn in the class.
I haven't finished this minibook; it's actually still in progress, I just wanted to share what I have done so far, because it's coming out really well! I'm trying to play with tags and adding texture to my pages. So I've been sewing and layering and making custom clear pockets to hold confetti and glitter and things and it's amazing! I've having so much fun with this minibook!
Check out this flip through of my minibook with even more pages!