december daily 2018: week four + flip through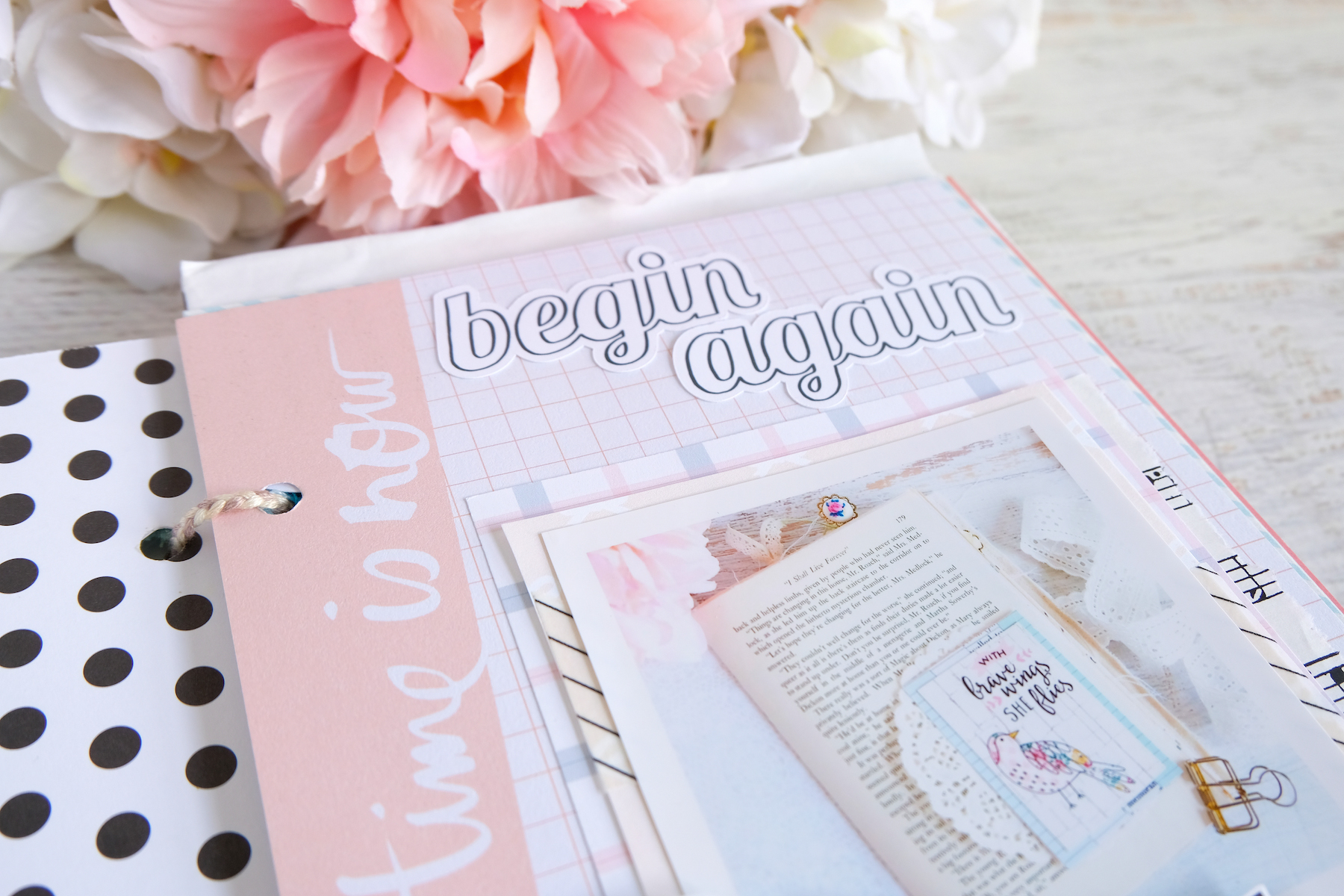 I finally finished a December project in December! And while I'm still sharing all of my pages on Instagram, I'm ready to shelve this little December Daily and move onto my next project. But before I do, I want to share the last few pages of this Scrap Therapy book.
So this spread actually belongs in last week's post, but I didn't work on the left side page until this past week. I wanted to include a photo of the sweet gift Suse sent me to accompany her lovely card on the right side. The photo is not the absolute greatest–I actually printed it out with my new Canon Ivy mobile printer–but I still wanted the memory in my book.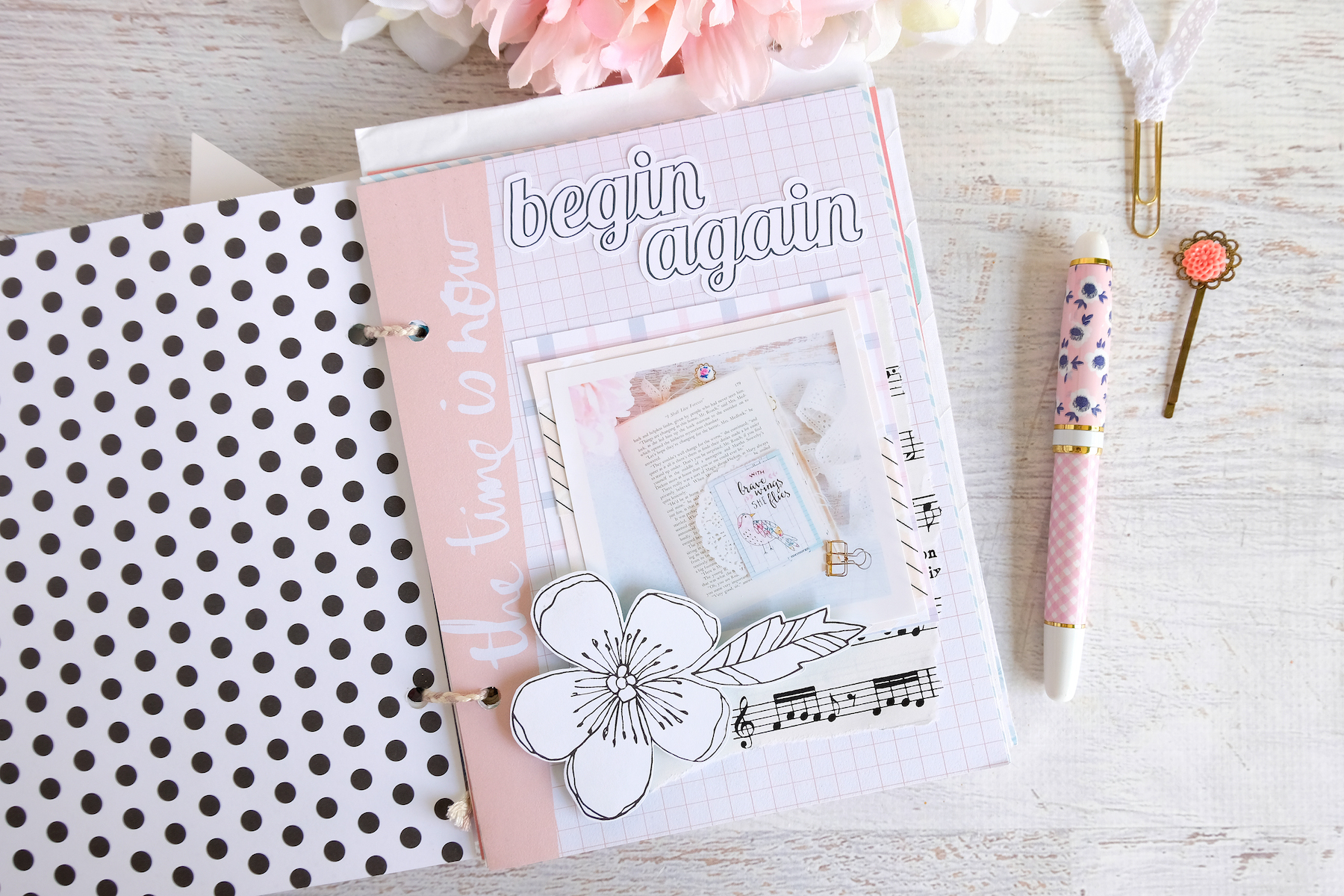 To be honest, my last few pages were a process of trying to finish up this book. I have an awful tendency of not wanting to finish a project when it's coming to an end, but immediately abandon it for the newest project. So I pushed forward and tried my best to get it done and see it through to the end of December. I'm glad I did though because now I have a lovely little book that I made and worked on every week of the month! But I am ready to begin again on something new.
That said though, the last few pages were a struggle to create. For the most part, it was just a process of snipping and sticking. I did play around with two art journal pages. The first one is the blue watercolor blind contour floral page and the other was inspired by Clare's Get Messy tutorial of creating watercolor butterflies. Both pages were super simple to create, but again for me it was all about the process.
Anyway, definitely check out my entire December Daily 2018 gallery. And if you're interested, take a look at the flip through of the entire completed book.