december daily 2019: day 1 | journal with me ✩ 37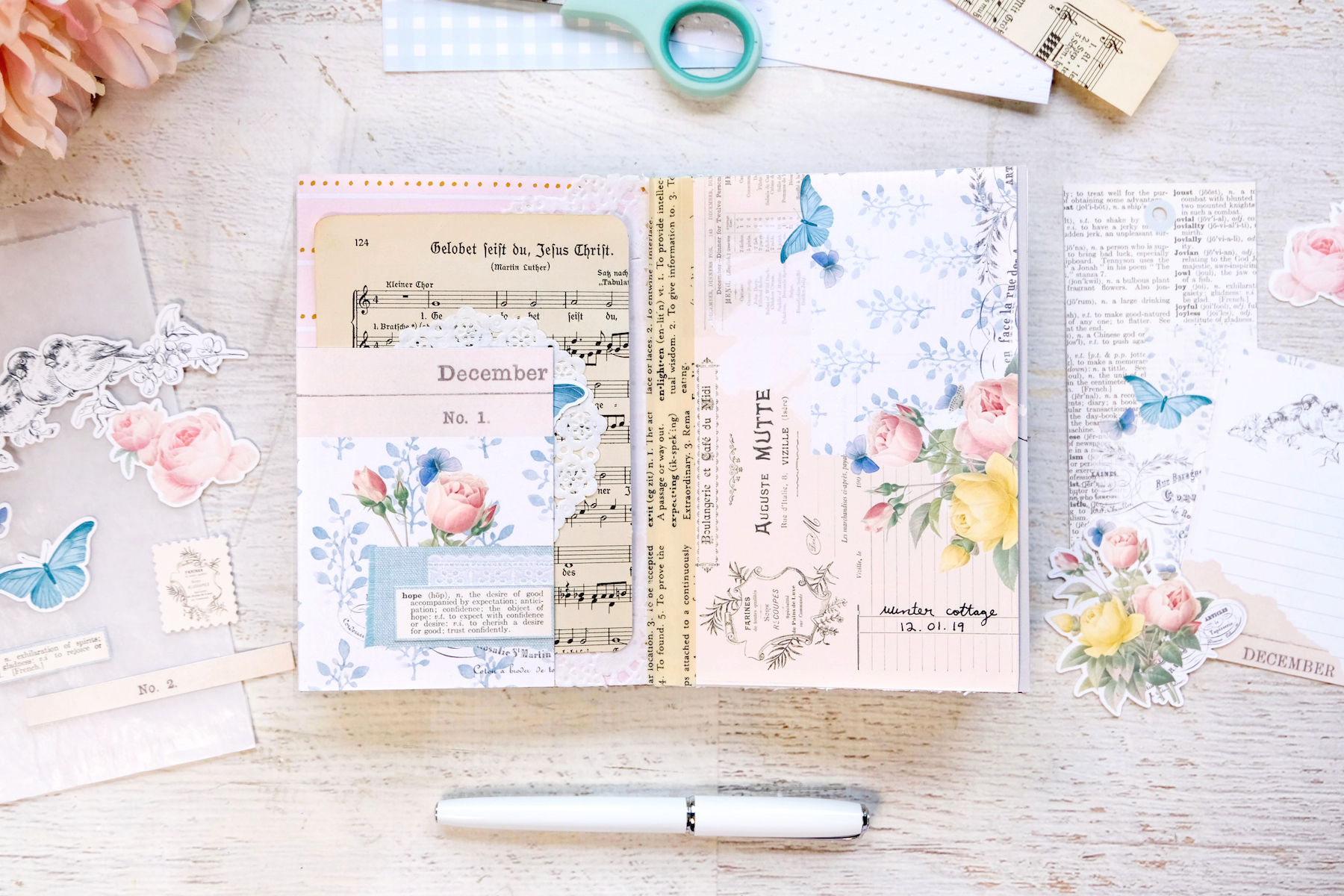 It is finally December Daily time!
For one of my first entries in this little book, I knew I wanted to use my new December printable, Winter Cottage. I wanted to make sure that I documented that printable and what better way to do it than using the printable itself?
I'm highlighting this particular spread because I ended up filming my monthly journal with me in this book–a month in advance I must add–so it's a bit of an oddball in terms to the other pages I've created this week, which I will share soon. But I really wanted to make sure I got my printable in this book. I did end up creating another spread for Day 1 as well, just to have those memories of the day in my book as well.
I ended up creating a tip-in with the 4×6 card from the printable. in hindsight, I probably should have just covered the snowman paper with the card instead of creating a tip-in because I've got so many pages in this little book already that I really could have just covered that one. But I made the tip-in anyway.
You check out the entire process below. I really hope you enjoy!