winter cottage: december 2019 printable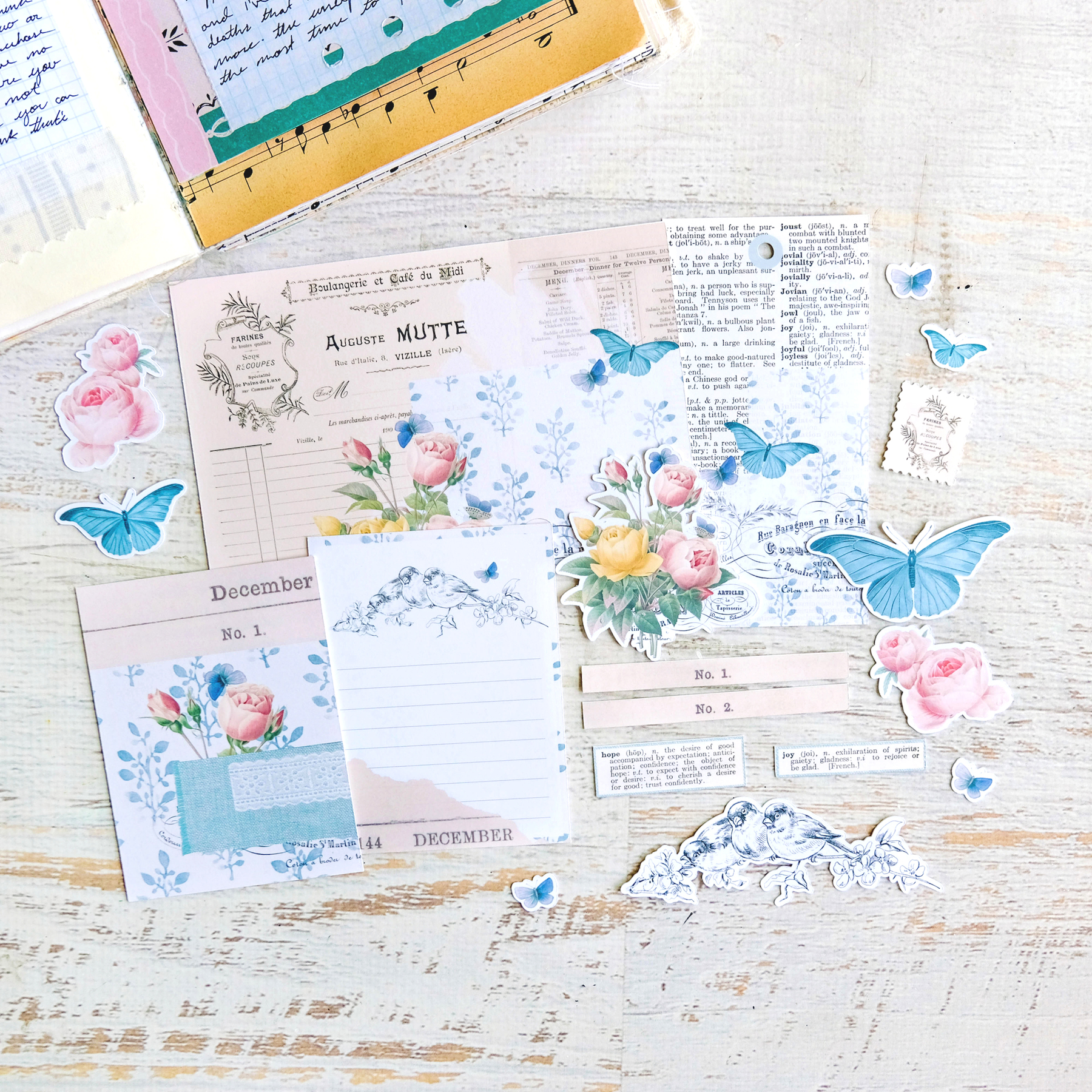 Hello everyone! Today is the first of the month, which means there's a brand new journaling printable for December in the shop! And the last one of the year too!
This month's printable came together so quickly! Like, I don't even know how, but it just wove itself together and it was so much fun to create. I really wanted the printable to feel like the season–I feel like I always say this–but not holiday-ish at all. I really wanted to create a fun winter printable that could be used beyond the winter season as well. I definitely feel like I managed that!
Without further ado, here's December's printable!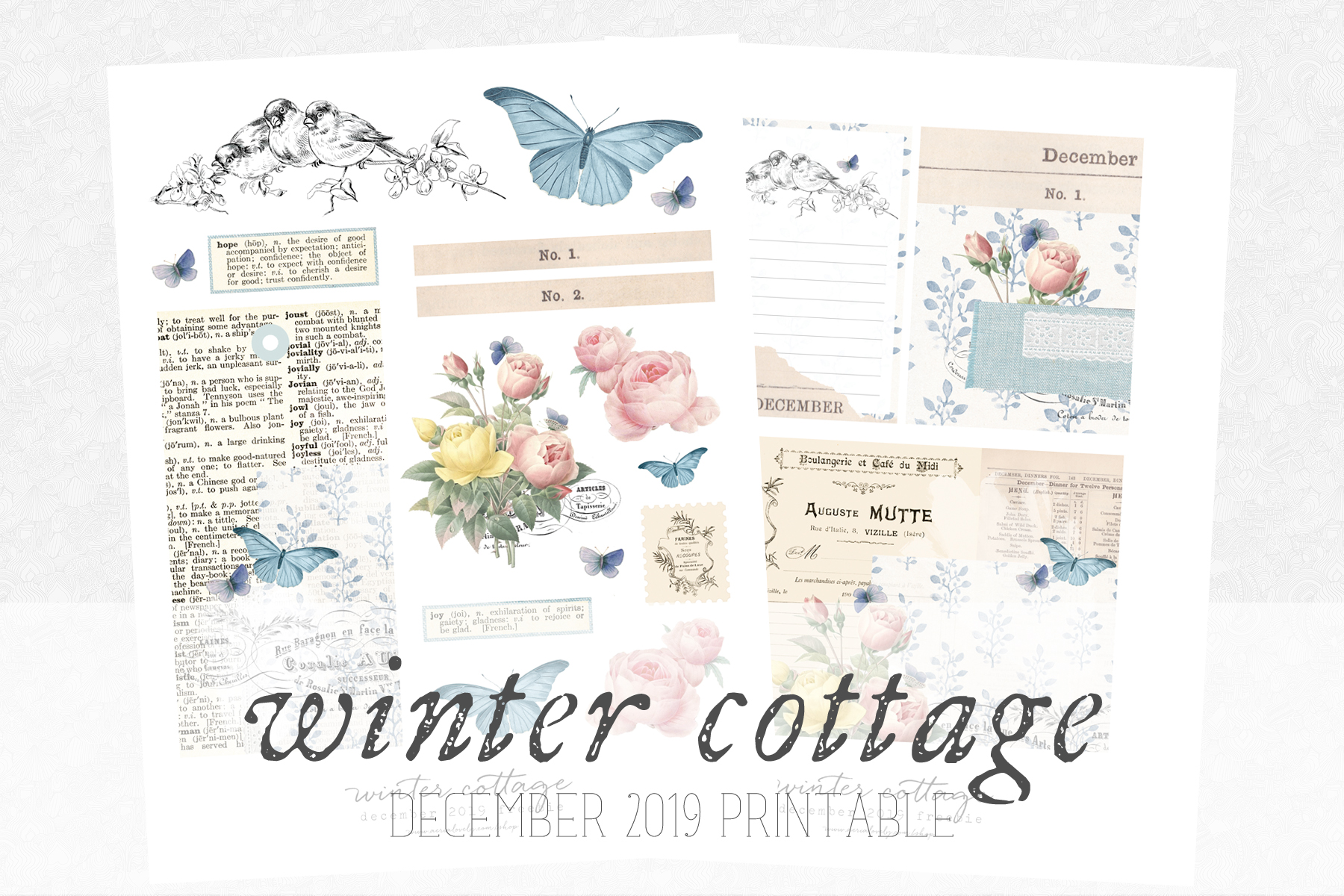 This month's printable is called Winter Cottage.
I played around with digital collaging for this one. I actually put my scanner to good use and scanned in some fabric pieces, lace, wallpaper and old book pages I had in my stash to see if I could use them digitally. This opened a totally new world for me! It was really fun layering all of these pieces on top of each other as well as incorporating other vintage digital bits I've collected over time. I also really wanted this printable to evoke the feel of a warm cozy quilt. I definitely managed that and the pastel colors–and that blue–really make the entire thing feel homely.
Anyway, I really hope you enjoy this month's printable. Be sure to grab it now, as it'll only be free for the month of December.