documenting my guiding word in my unraveling journal | journal with me ✩ 49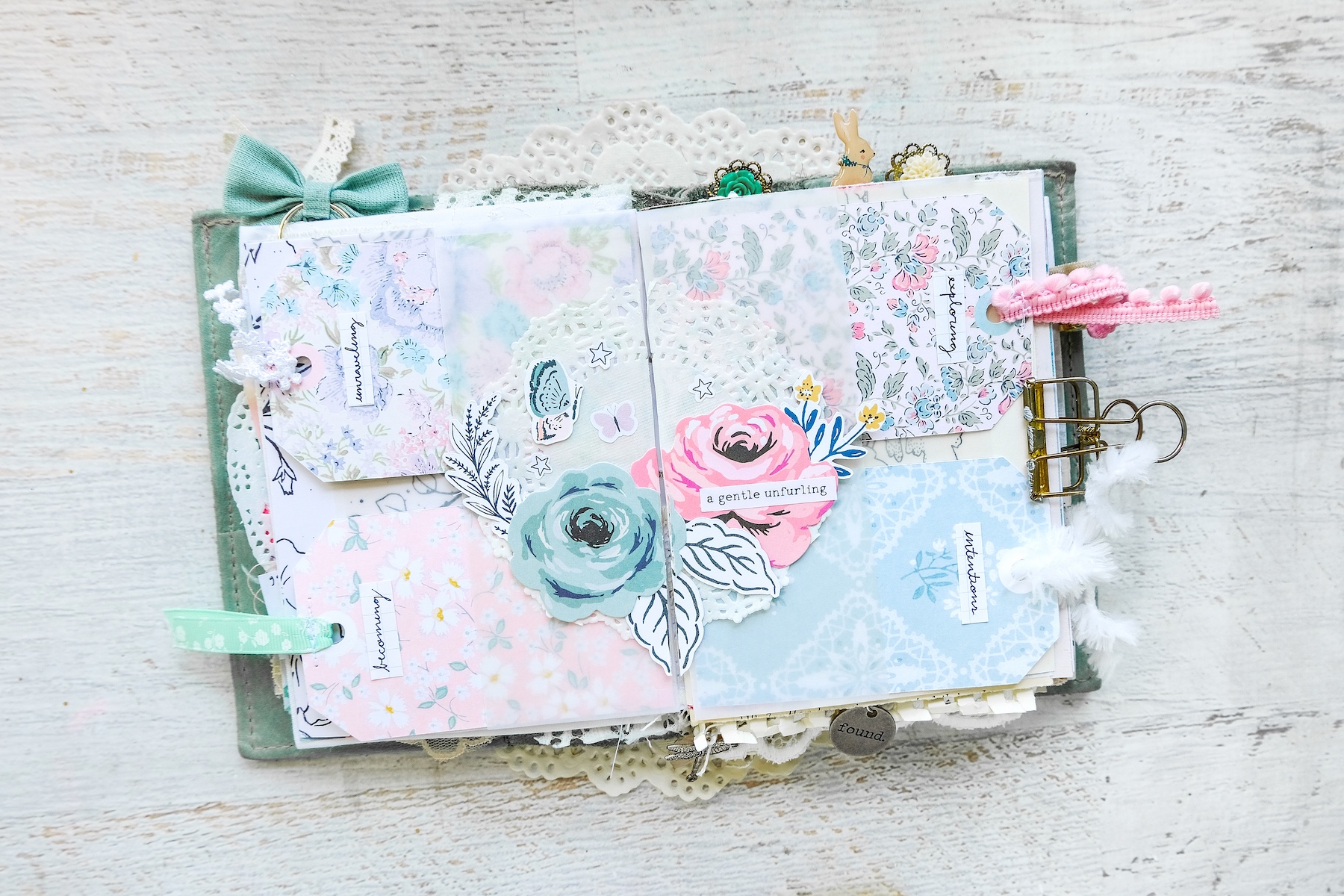 Hey Lovelies.
So out of all of the pages I did in the deconstructed journal version of my 2021 unraveling journal, the tiered library pocket––where I documented my guiding word for the year––was the only one I couldn't pull apart and transition it piece by piece into this new 4×6 journal. What I ended up doing instead was recreating the entire thing by creating my go-to vellum pockets and using my wallpaper tags printable I have in my shop.
I've done this vellum pocket before in my previous unraveling journal and loved how it turned out so much that I decided to do it here again. I just had to shrink in down a bit and do two sets of two pockets, which I've glued into my journal so that the tags come out at the side. I had lots of fun mixing and matching different trims for the holes of my tags. Serendipitously, the tags I chose to use matched the florals I picked out from the Crate Paper Fresh Bouquet and Maggie Holmes Marigold collections SO WELL. I'm really quite pleased with the colors of this spread.
I created a little doily/floral cluster in the center of my spread, which overlaps the two pockets. I definitely need a centerpiece there to give the whole thing a bit of interest.
Once I had my pocket and all the pieces created, it was just a process of copying my journaling over from the other version of this spread. Each of the tags here represent a supporting word, with the last tag representing my intentions.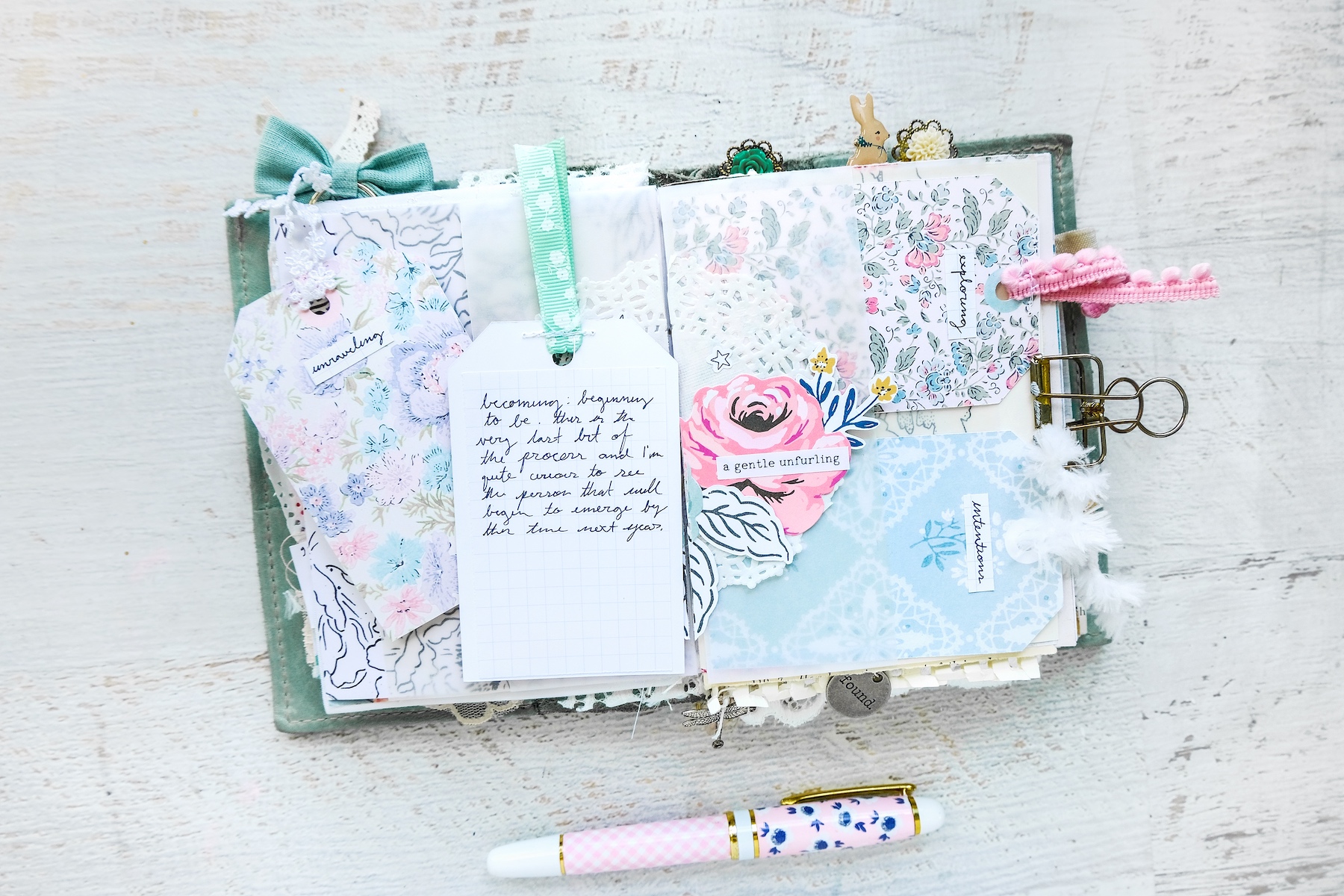 I did film the entire process of creating this spread in my new unraveling journal. I honestly love this version a lot more than the first one I created. This one just feels more me, if that makes sense. My soul definitely resonates with this page.