get messy: season of kindness week one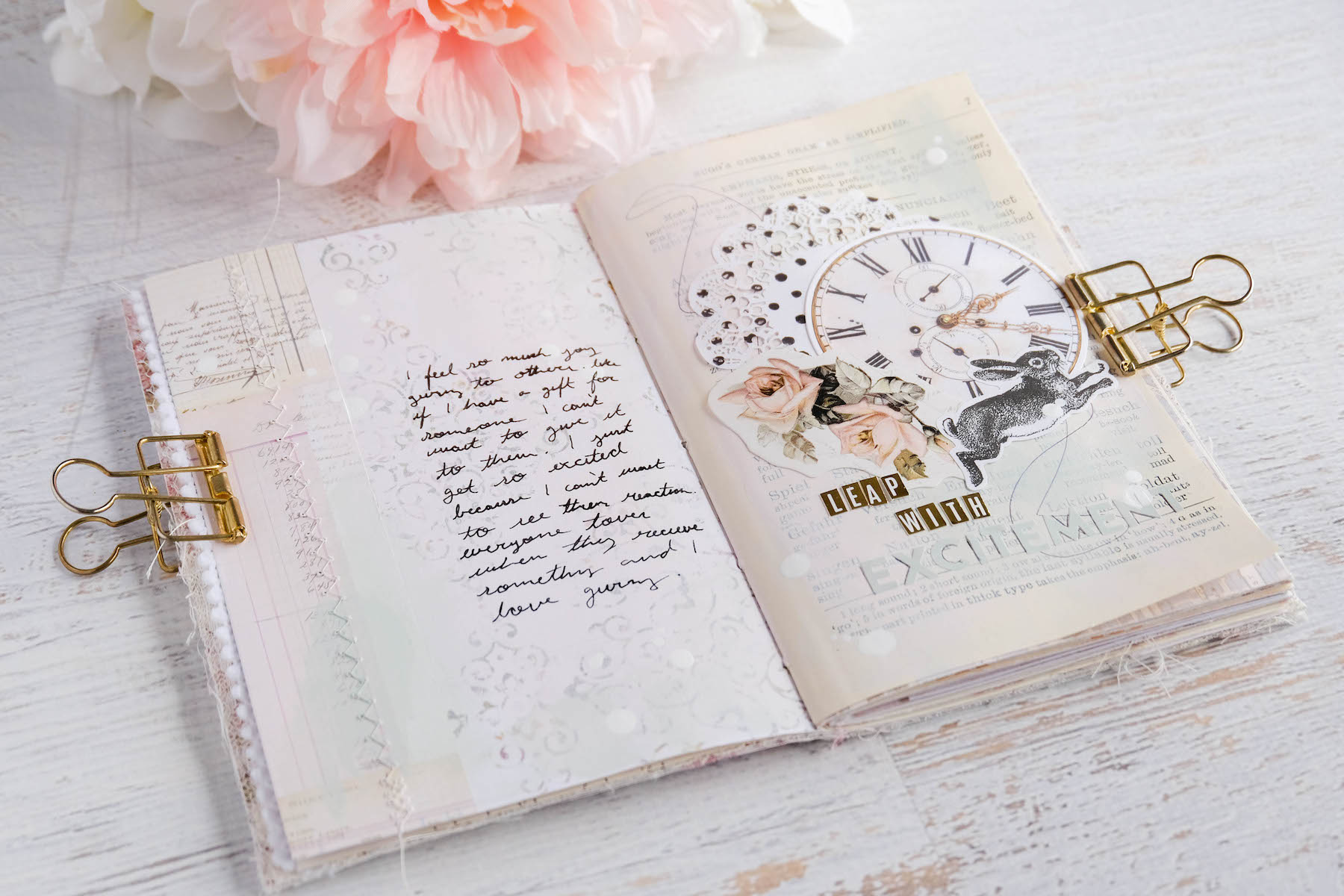 It's that time again! A brand new season of Get Messy Art Journal and it's an exciting one! Not only am I on the Creative Team this year and have a hand at creating this season for you all, but we're doing a few things differently this year and I just can't wait until we can share it all!
So a really big thing we're doing this year at Get Messy is giving back. So for the Season of Kindness we're encouraging everyone to make and give: make art, make print copies, and leave them out in public spaces for strangers to find. It's our way of spreading kindness through art. We're also extending the seasons to be a full two months, so we'll no longer have a gap between seasons, which is nice.
I just wanted to share my first few pages in my Kindness Journal. If you recall, I did an entire journal series where I showed you how I created my journal that I'm using for this season. I also created a little kit to work from and so far so good! I'm very exited about filling up this little book and I really hope I don't find myself burnt out or uninspired to finish it.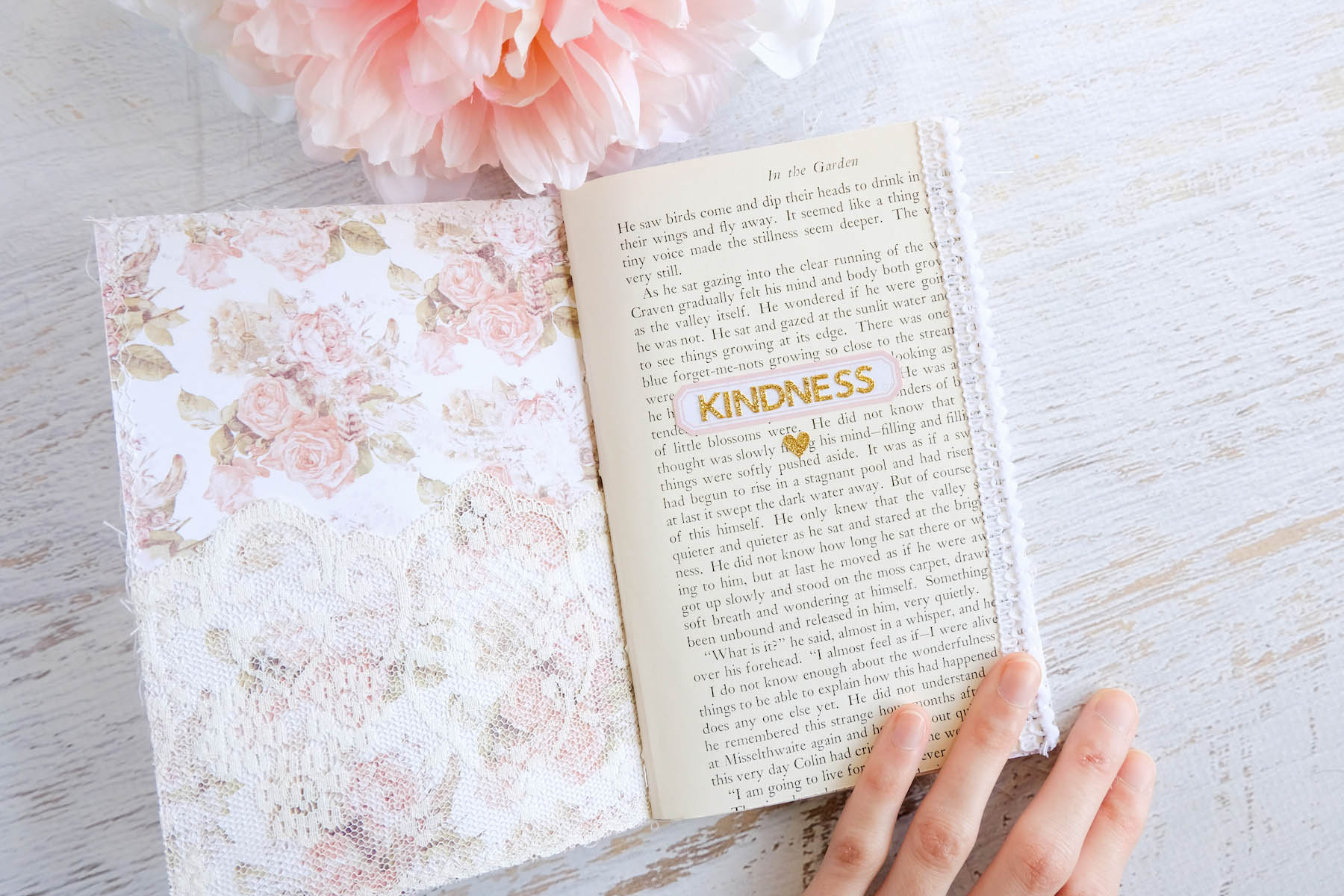 I kept my intro page super simple. I added a bit of white trim, a pink label and wrote out "Kindness" with these gold glitter alpha stickers over the label, with a gold glitter heart below it. The old book page that I used is a simple way to add a lot of interest without having to over embellish. I really like how it turned out.
It was so interesting to see all of the different definitions of kindness everyone is coming up with in this first week on Instagram. So I figured I should add my own take on it instead of just the regular definition, which was all I was planning on including in my journal. So I defined "kindness" in my next spread in two ways. On the left, I have the dictionary definition of the word and on the right I wrote down what I believe the definition of the word to be.
In this next spread, I journaled what showing an act of kindness makes me feel. I always get so excited whenever I give something to someone. I don't know about you, but it always makes me feel good to give. So I created a spread with a collaged cluster on the right that reads "leap with excitement" and some personal journaling on the left.
This season is off to a great start. I just hope I don't lose momentum. My aim is to do at least two spreads a week for this season. So if I end up with more that's a huge plus!