how i created my kindness journal | video series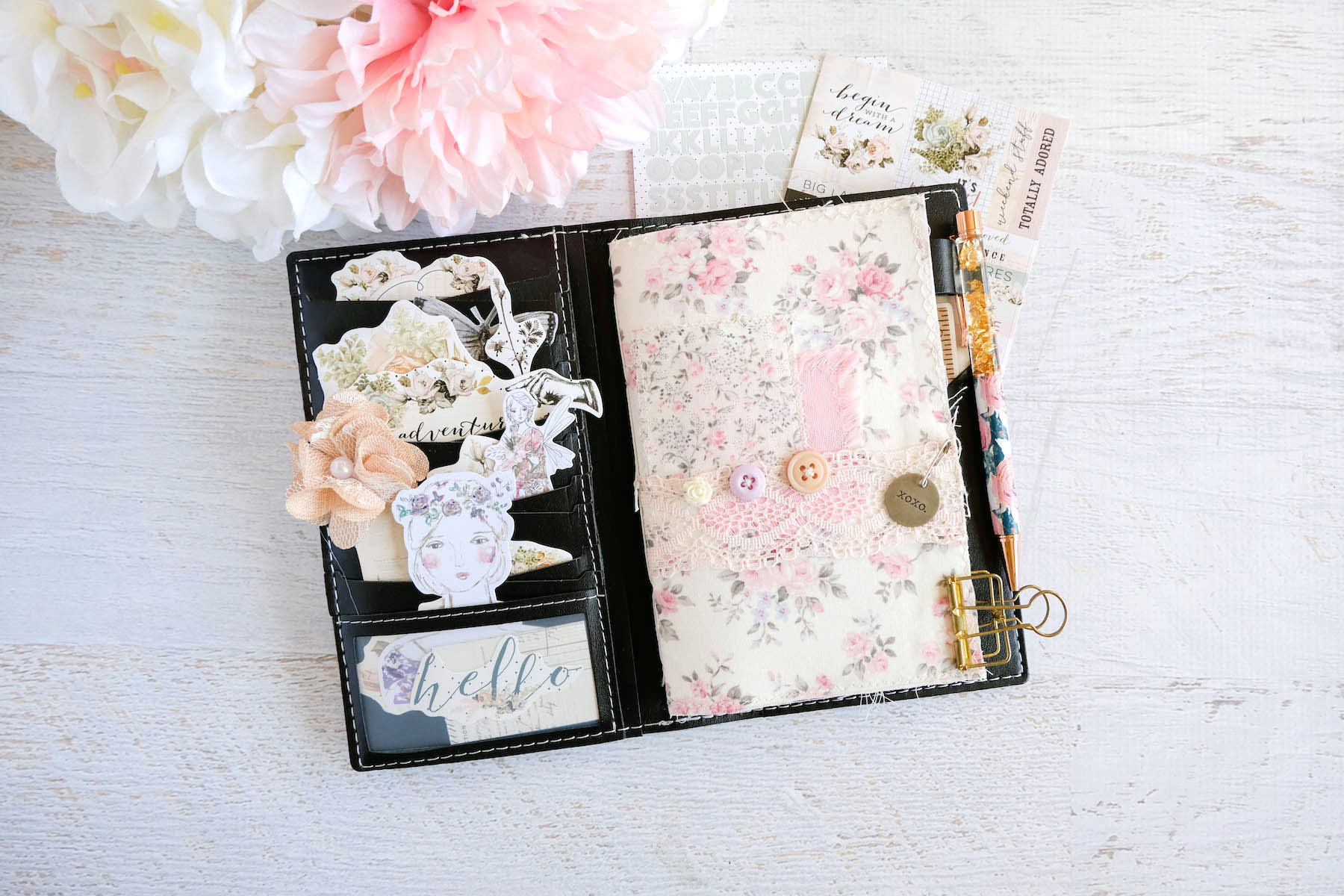 Today I present to you the making of my Season of Kindness journal. I decided (a bit last minute really) to create a separate art journal for the new Get Messy Art Journal Season of Kindness. And since I was making a new journal, I decided to document my process to share with you all. So this is a four part video series on my Youtube channel that follows my process in great length (because you know I talk a lot), creating my kindness journal from start to finish.
I'm thinking I might do a journal series like this for each season of Get Messy this year, what do you think? Each season is different and I'm thinking of creating a different type of journal for each. I'll definitely see how well this series is received before I commit myself to that, but I think it would be really fun.
Anyway, I hope you enjoy these videos and come out creating yourself a brand new journal.
introduction
gathering my kit
This is PART ONE of my Kindness Junk Journal series, where I share with you my process and creation of my Season of Kindness journal for Get Messy Art Journal from start to finish.
In this part, I show you how I compile a kit to work from before I make my journal. I always do this prior to any project because I like my things to match. I was greatly inspired by the new Prima Marketing Lavender collection for this journal and used that collection and its colors to create a matching kit. In the video, I show you the pieces of my kit and explain to you why I chose what I did.
This is a rather long video, so if you wish to skip it and get to the good stuff, by all means, go ahead! I just go through my kit and explain my process of what I do while picking my materials before I start working on a project so that the end result looks cohesive.
creating fabric cover
This is PART TWO of my Kindness Junk Journal series. In this part, I share with you step-by-step how I create my fabric journal cover that includes a pattern paper lining and lace inside pocket. I go through my creation of a fabric collage on the cover with different pieces of fabric, lace, buttons and charms.
creating pages
This is PART THREE of my Kindness Junk Journal series. In this part, I show you how I create the pages for my journal using various types of paper, including scrapbook paper, old book pages, and wallpaper. I share with you how I sew may pages up to create some sewn collaged pages in my journal as well. I also show you how I stitch everything up into my fabric cover using a simple five-hole pamphlet stitch.
traveler's notebook setup with completed journal
Finally, here is a little look at my completed kindness journal. I've housed it in my new Prima Traveler's Notebook where it will be all by it's lonesome self for the next two months. I've setup my TN to house all the little bits I wish to include in my journal and I'm excited to get started on the season!
I really hope you enjoyed this peek into my journal making process! This is just one of the many way I create my beautiful fabric journals. This is just the most simple and easy way to create a lovely little journal. I kept mine a bit simple–for instance, there are no pockets on the pages–because I'll be doing art journaling in it, but you can definitely take what I've shown you and create some beautifully elaborate journals if you wish! Please let me know if you found this series helpful and if you created any journals from it! I'd love to see your creations, so if you share, please leave a comment below or tag me on Instagram @aerialovely so I can see what you've made!