get messy season of starting art journal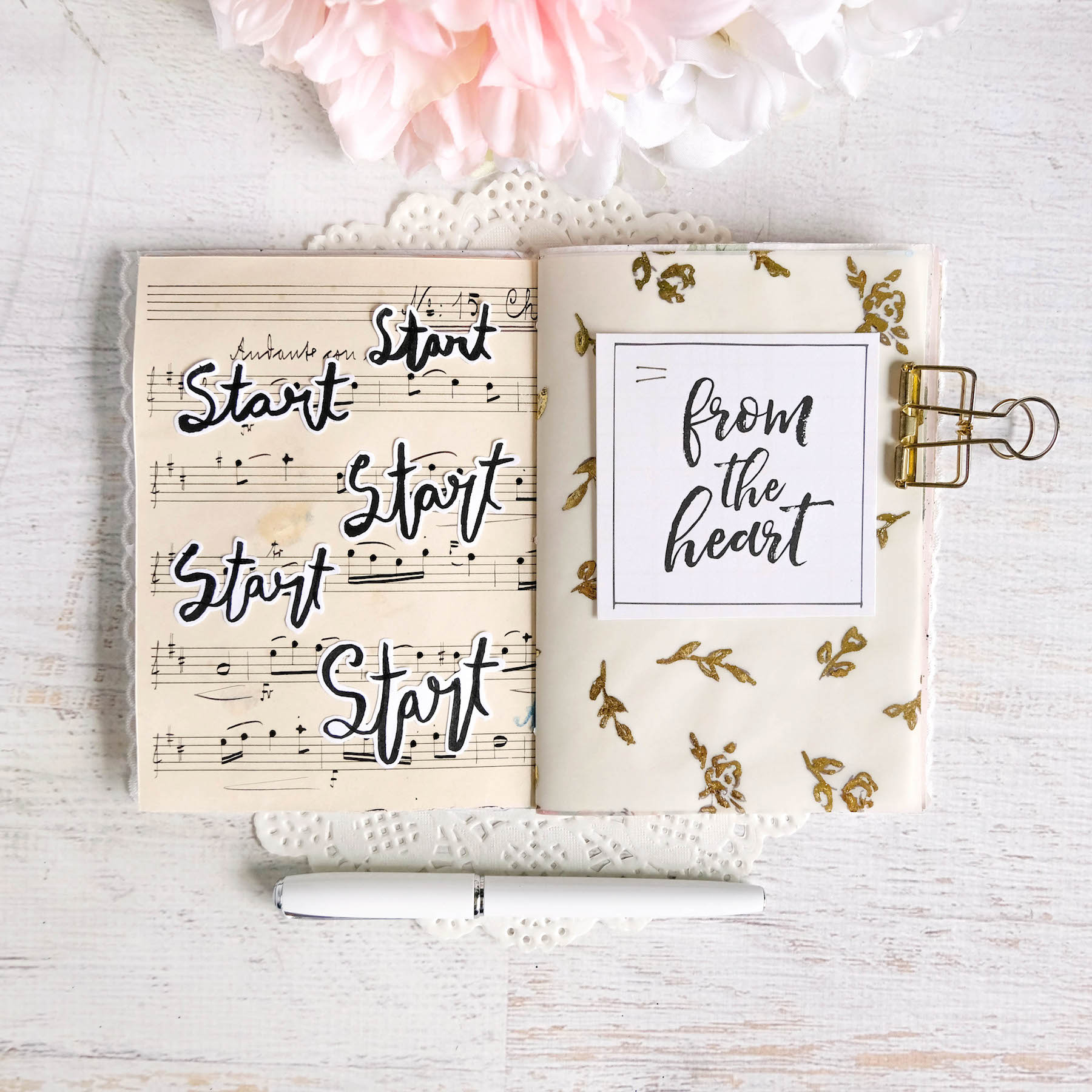 I finally finished my Get Messy Season of Starting art journal! I am so happy to be finally finished with this journal. To be honest here, it was a struggle to fill up the last few pages because I just didn't have the motivation to continue working in this journal anymore. But I have a awful habit of abandoning my journals when I no longer feel inspired to work in them–a habit that I'm consciously trying to change. I'm so over having half-finished journals on my shelves. So I really pushed myself to finish this little journal.
If you remember, I made this journal out of some faux postcards. I intentionally made this journal small–it's about 4×6 or A6 size and it's just shy of 20 full pages. I created it this way so that it would be easier to fill it up, but even then I still struggled!
Anyway, here are a few journal spreads from my journal that I already had photographed. I have to get around to photographing the rest, which you can always find in my Season of Starting gallery.
I also filmed a quick art journal flip through of my Season of Starting art journal. If you want to, check that out below.