my disneyland paris experience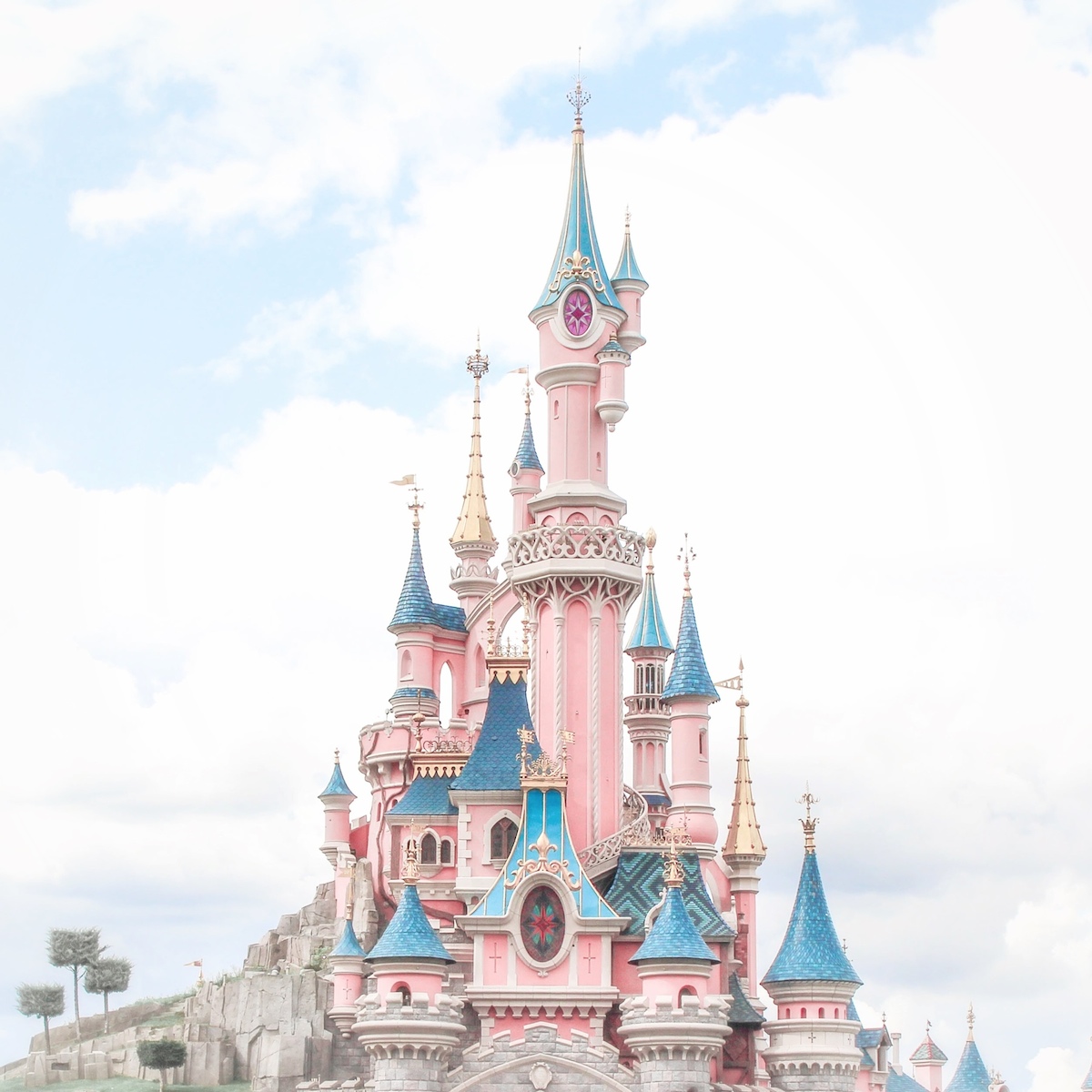 I want to preface this by saying that Disneyland Paris is so far my least favorite Disney Park I've been too. It is the prettiest though, but I'm not sure if that counts for much. I also want to add that I'm a tad bit biased, as my first park experience was Disney World and my first international park was Tokyo, both of which I personally believe are the best parks ever. With that said however, this was my Disneyland Paris experience.
So I went to Disneyland Paris the late August 2017 with my mom and brother. We actually fit it into our little family Eurotrip to London, Paris, and Barcelona. We only spent a day there and decided to just do Disneyland and not both parks. In hindsight, we should have just done both parks that day because Disneyland Paris is so small that you can realistically do both Disneyland and Walt Disney Studios Park on the same day. But we opted to just do Disneyland and the little Disney Village area.
We took the train in from central Paris–the RER A train (tickets are €7.60 each way)–to the last stop, Marne-la-Vallée–Chessy and the park entrance was like a 2 minute walk away. Disneyland Paris is a very convenient day trip from central Paris–it's about 40 minute ride–and to be quite frank, we didn't have to do much planning at all.
Not that I'm suggesting you go into your Disneyland Paris trip sans planning, but I had been to Paris a few times prior to this trip and getting from our Airbnb in Montmartre to Disneyland via the metro was super easy. Then navigating the park was even easier! We went on Thursday August 31st, which was weekly off peak, so not only were there very few people in the park, but we also only had to pay for a Mini ticket, which ended up being $49 per person for the one park that summer. Since Disneyland itself is so small–compared to Magic Kingdom, which we're used too–we figured out the layout pretty quickly and strategically navigated it without a problem.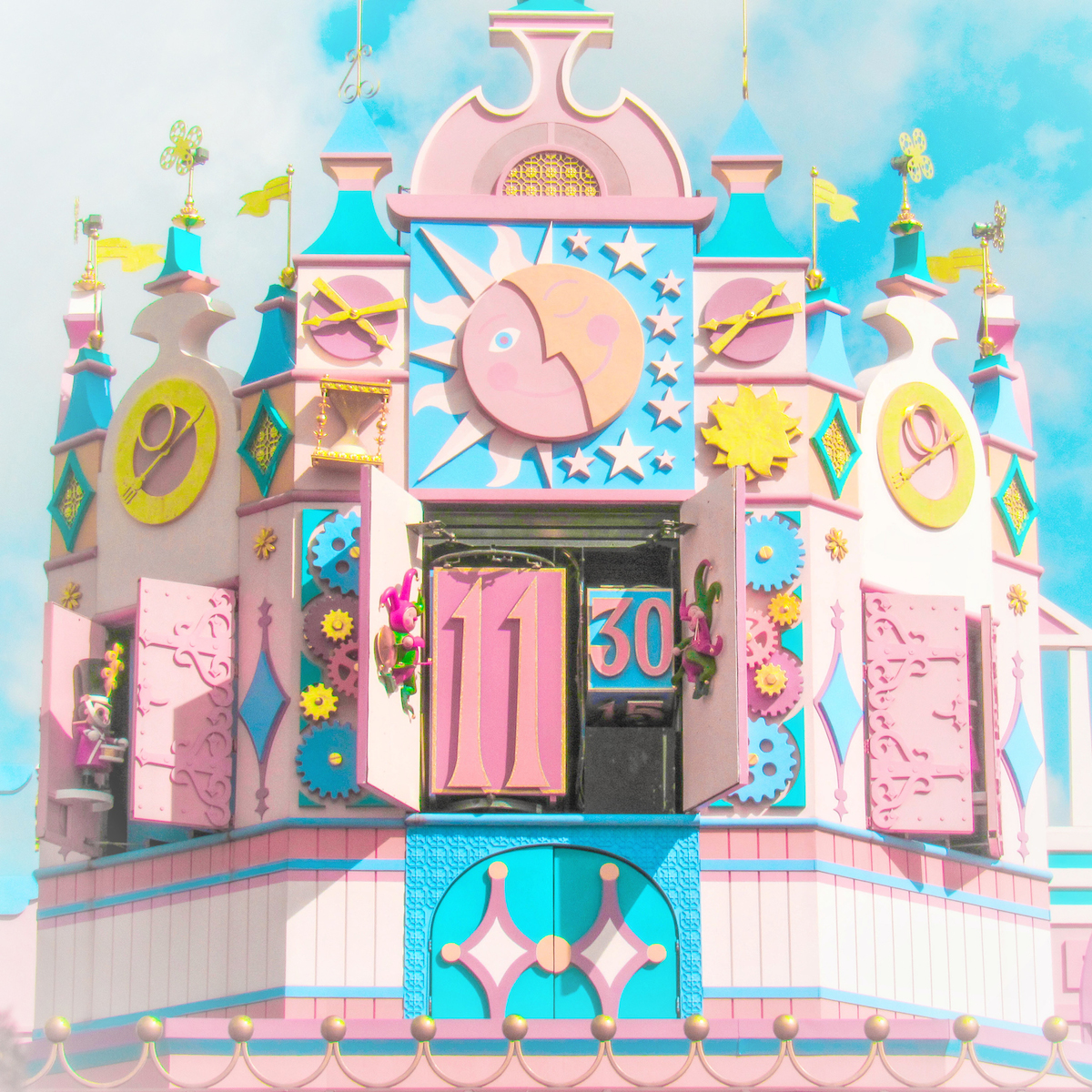 Right off the bat however, I had an inkling this park wasn't up to par with what I'm used to at Disney World. When we got to the park gate, it was about a half hour before opening and there were already people waiting, which was fine and super normal. When the park opened and we finally got through the gates though, security was kind of lax. I don't want to say that this was strange or anything–from my experience, security in Europe tends to be a bit laid back compared to the States in general–but for a Disney park, it did seem a bit weird.
Anyway, that wasn't really what tipped me off. What did was that even though the park was open, very few of the attractions were. And that's saying A LOT because Paris has very few attractions to begin with, so having half of them not even up and operating at park open was a bit inconvenient and not Disney magic at all.
On top of all that, the park operation itself was drastically inefficient from what I'm used to from any Disney park. Everything seemed to operate really slowly and most of the cast members we encountered looked as if they really didn't want to be there, which kind of spoiled the Disney magic. It was just a very odd experience all around and we left the park in consensus that Disneyland Paris just kind of sucked.
Now, it could very well have been just our experience that day. Maybe we went on an off day or something, but a Disney park with no Disney magic seems really weird to me and not something that just occurs with an off day for a park. And again, we're definitely a bit biased as Disney World veterans, which is why I tell everyone to experience all the other parks before Disney World because once you do WDW, you'll be jaded for life. But our overall experience at Disneyland Paris wasn't a great one. It was okay.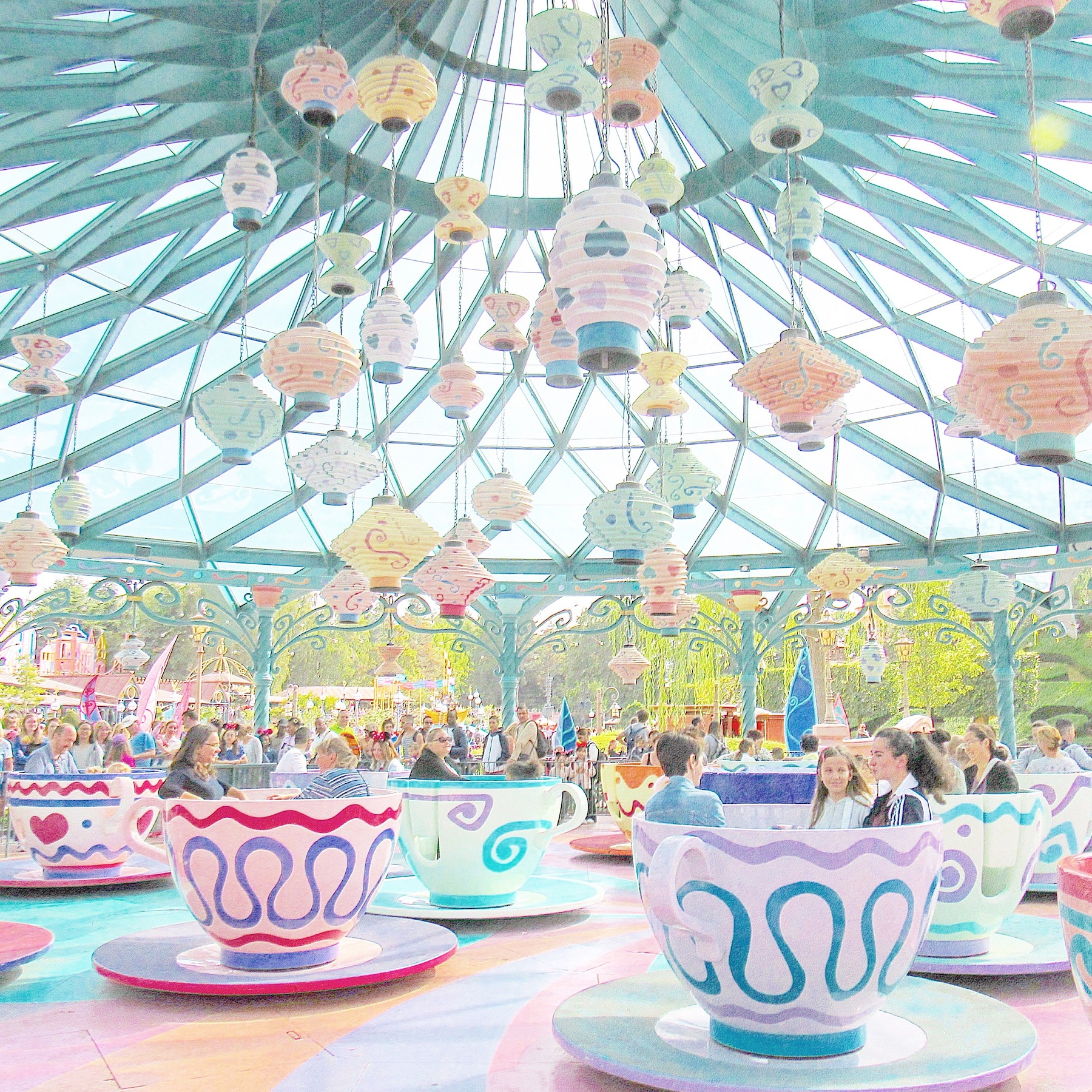 One highlight for us though was HyperSpace Mountain. I know the long history of this ride–and wish I could have ridden the original–but this particular iteration of the ride was awesome. We thoroughly enjoyed the ride itself, just for being a high speed roller coaster. The Star Wars bit of it didn't do very much for me personally, but it was a fun ride.
A personal highlight for me though was the Mad Tea Cups. Disneyland Paris has the most beautiful tea cup ride ever. The Mad Tea Cups has always been a fan favorite of mine. I go on them in every park because they're just so much fun. The overall aesthetics of the one in Paris though just blew me away. Like I mentioned before, Disneyland Paris is possibly the prettiest park out of all the parks. The style and attention to detail is what really gives the park its charm, because it's lacking in everything else.
Overall my Disneyland Paris experience was okay. Would I visit the park again? Probably. And I might not feel as let down the second time around because I would already know what to expect. Hopefully, I'm pleasantly surprised…hopefully.