my artist in bloom journal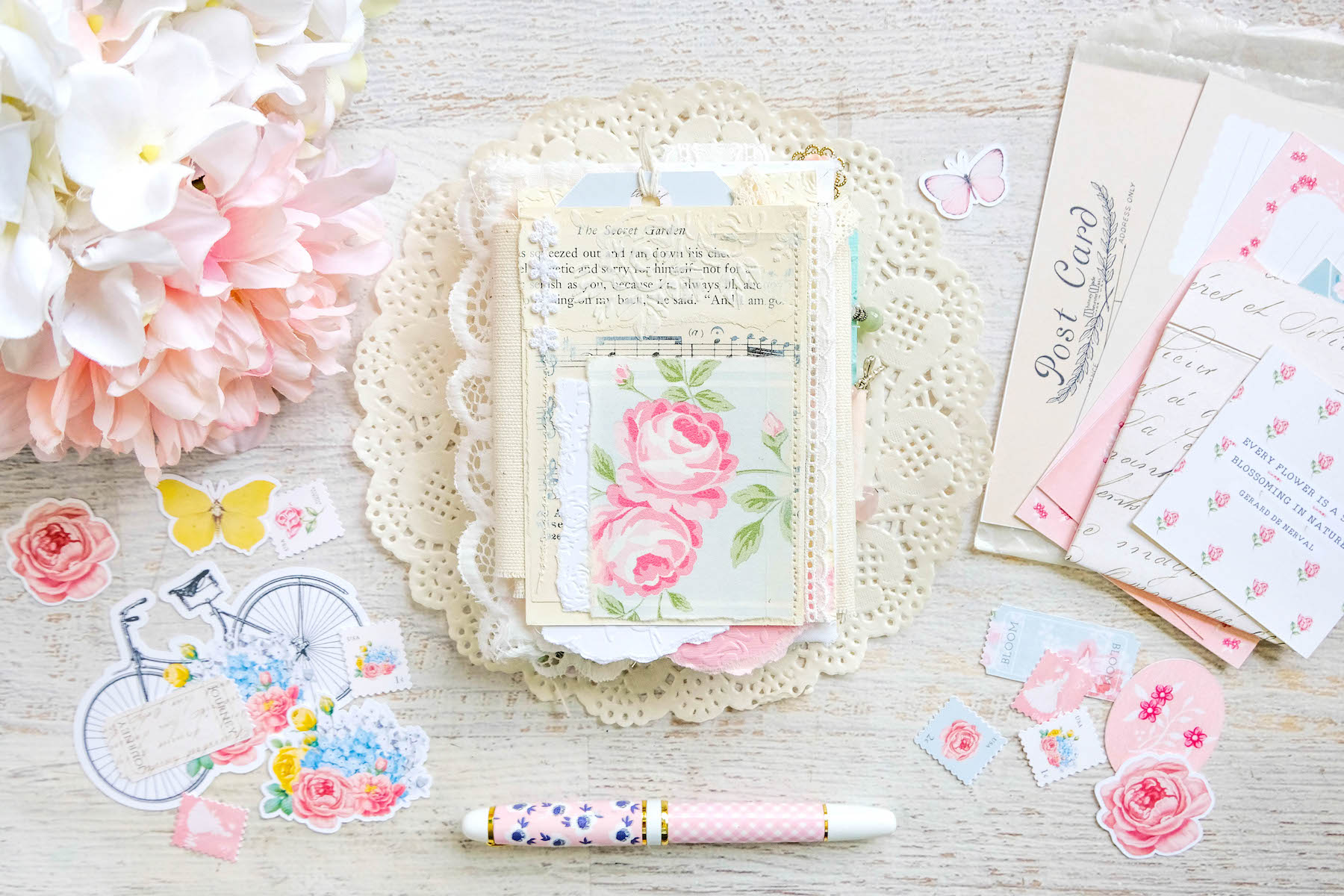 Meet my brand new journal. It's so cute! I recently sat down to go through Nazy's–from Amity Bloom–recent ecourse, Artist In Bloom Journal, which I purchased some time ago when she initially released it. I've been feeling a bit down and uninspired lately, so I decided to watch through it this past week. After watching through the entire course once, I was so inspired to create my own that I watched it again, this time following along step-by-step to create my very own Artist In Bloom journal!
I did a few modifications to my journal though. The journal Nazy teaches you how to make is a lot larger than the one I created. I wanted a journal small enough to fit into my A6 Foxy Fix TN, so I sized mine down to A6 from the roughly B6 size Nazy made hers. Having my journal fit into my TN was my goal, as I really wanted a journal that I could easily take with me on the go. I also wanted a journal that was a bit reminiscent of my unraveling journal, because I've really been enjoying the process of keeping that one and wanted to translate that to my everyday art/junk journal. So meet my new Artist in Bloom journal! It's itty bitty, but packed with so much journaling space and bits of my favorite things.
Definitely check out Nazy's course if you're interested in creating your own artist in bloom journal. I honestly had so much fun creating mine and would definitely recommend this course to anyone wanting to create a beautiful layered journal.
Below is a flip through of the journal I created. I can't wait to begin filling it up!