the importance of creating an introduction page | journal with me ✩ 33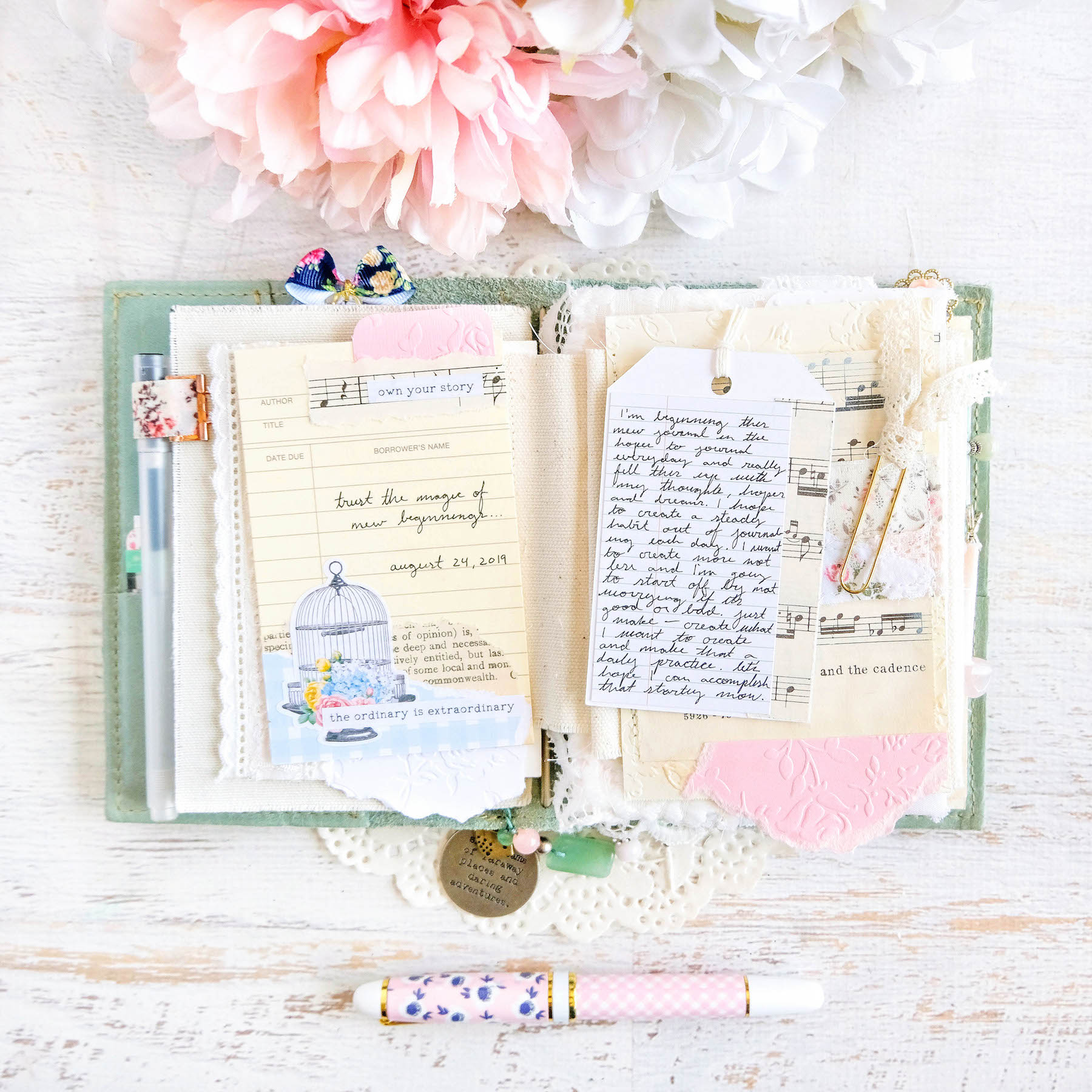 I don't know about you, but the first thing I do when I begin a new journal is create an introduction page or spread. I've always liked the idea of treating my journals like books that someone later down the road would pick up and open to read. Whether or not that would ever happen, I don't know, but it's always nice to think of my journals in that way. Prior to creating these pages, I would just leave the first page blank because for me there was just something so sacred about the first page of a new journal. I didn't want to ruin it with the wrong thing. Creating an introduction page solved that for me. I now take the time out to really think about my purpose for my journal.
You know how Ali Edwards encourages you to create a "reasons why" page at the beginning of your December Daily? Well that's exactly how I treat my introduction page. It's to share the reason why I've begun this new journal. It's where I briefly outline my purpose for it. I do this with all of my journals both personal and art. All of my Get Messy art journals have an introduction page. I generally just introduce my overall thoughts about the season's topic. For my personal journals, I treat them as a "this is me now" sort of page and jot down a few things I'm hoping to resolve or accomplish by keeping that particular journal.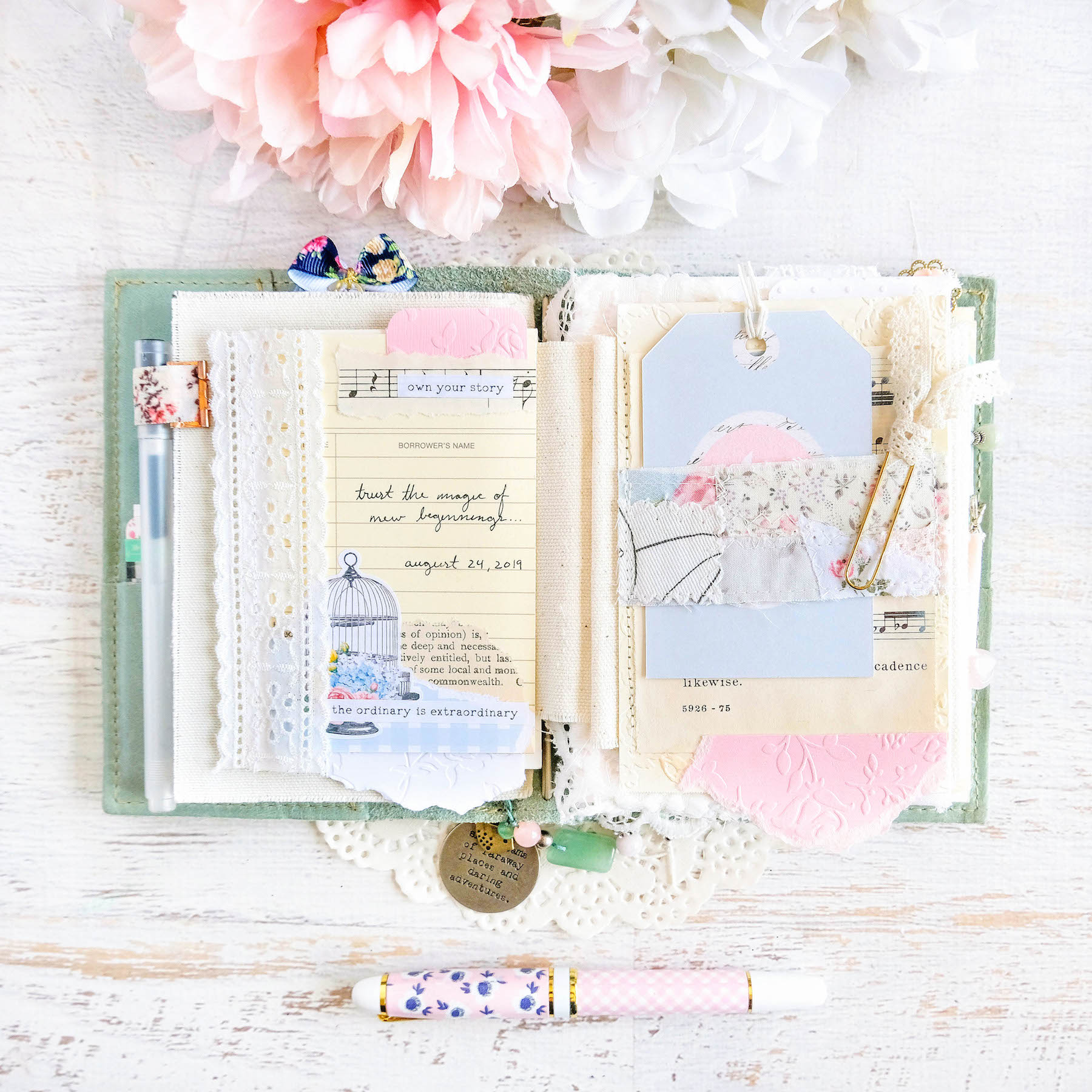 For this journal, I decided to use one of the library cards from my printable to create a place to document the dates in which I began and finished this journal. I know a lot of journalers who do this, but I never really did before until I started my unraveling journal. I was just curious to see how long it would take me to complete this journal, and it's always nice to have that date to look back on. So that is what I did with that library card. I printed the card on some cream paper and created a little collaged cluster at the bottom, adding a little tab at the top. I paraphrased a quote and wrote my date. This card simply tucks into that lace ribbon I have at the edge of my page.
For the next page, I used a tag from my Graceful Garden digital kit to do my journaling. I covered the back with a few bits of paper and wrote out my reason for starting this journal and the overall purpose I would like for it to have. Super simple and brief. The tag then tucks so nicely into that fabric belly band.
I hope you all consider taking a moment and pondering the purpose of your journals before you begin them. Creating an introduction page is a really great way to not only introduce your journal but actually get it started!
Below is my process of creating these pages. I really hope you enjoy.