get messy season of story: week two – four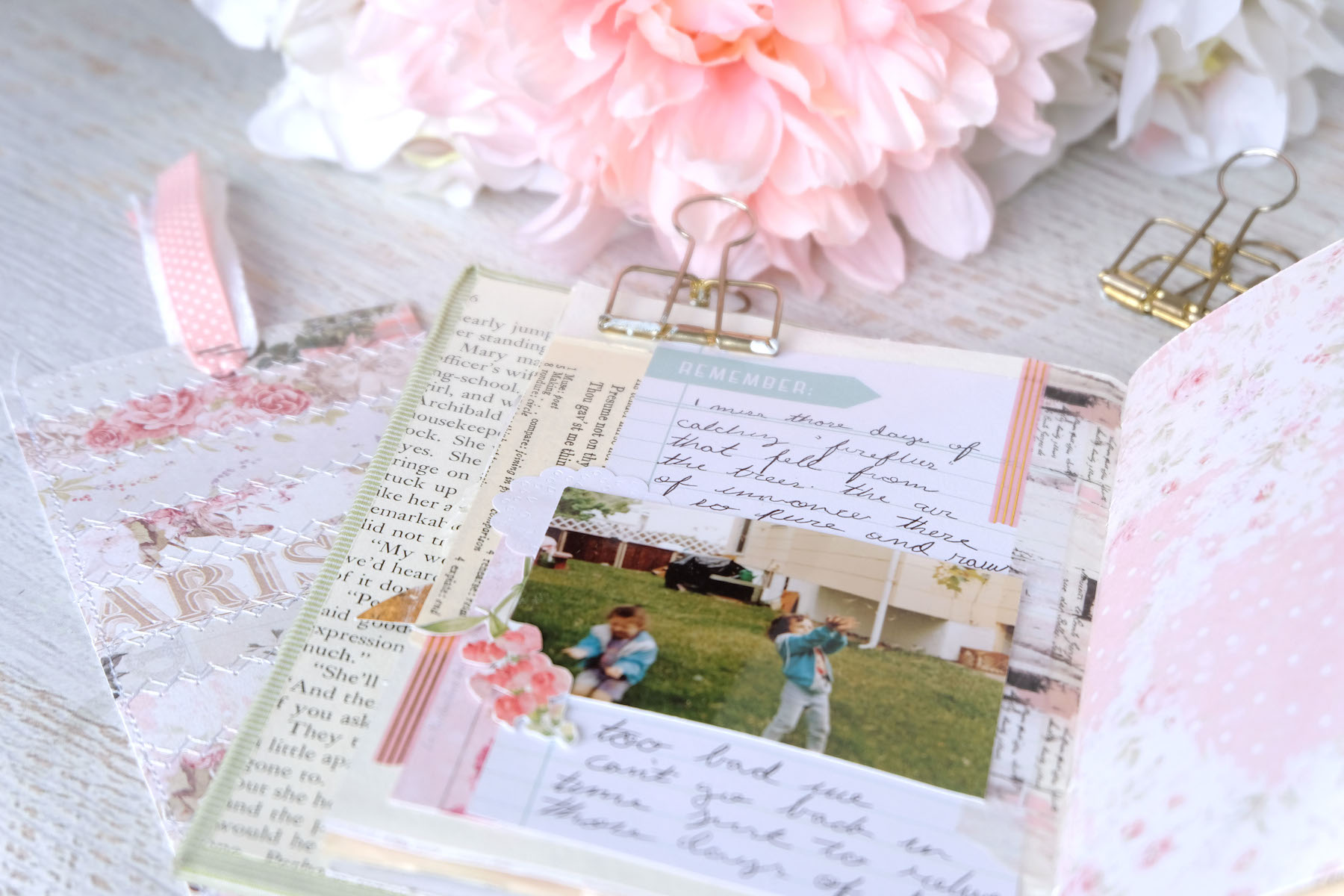 I'm back today with a look at what I've been up to in my Get Messy Art Journal* Season of Story art journal. Admittedly, I haven't been working in this little book like I had intended. While I'm sharing with you a handful of pages that I have done in it, it's still not as much as I would have liked for being on week four of the season. But I haven't really been in much of a mood to art journal lately, so it's been a slow go. Yet, before my pages pile up, I've decided to share what I did do these past three weeks of the season.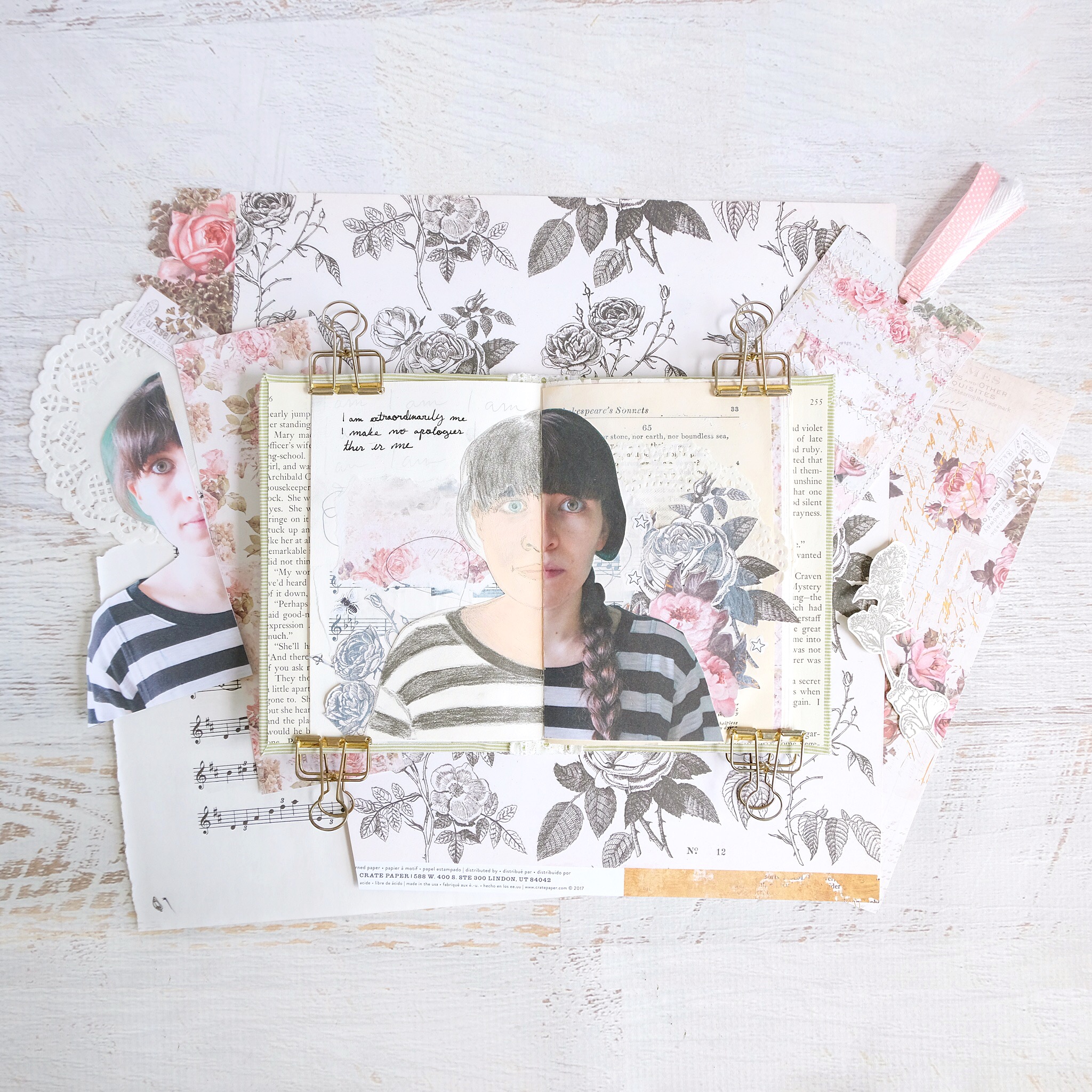 This spread was done for my tutorial on the Get Messy blog. It's probably one of the most artsy spreads I've ever done for Get Messy. I actually drew and painted my face! I can't say too much about this spread since it's exclusively for the Get Messy blog, but if you're a Messian and haven't checked it out yet, definitely do! I'm quite proud of it.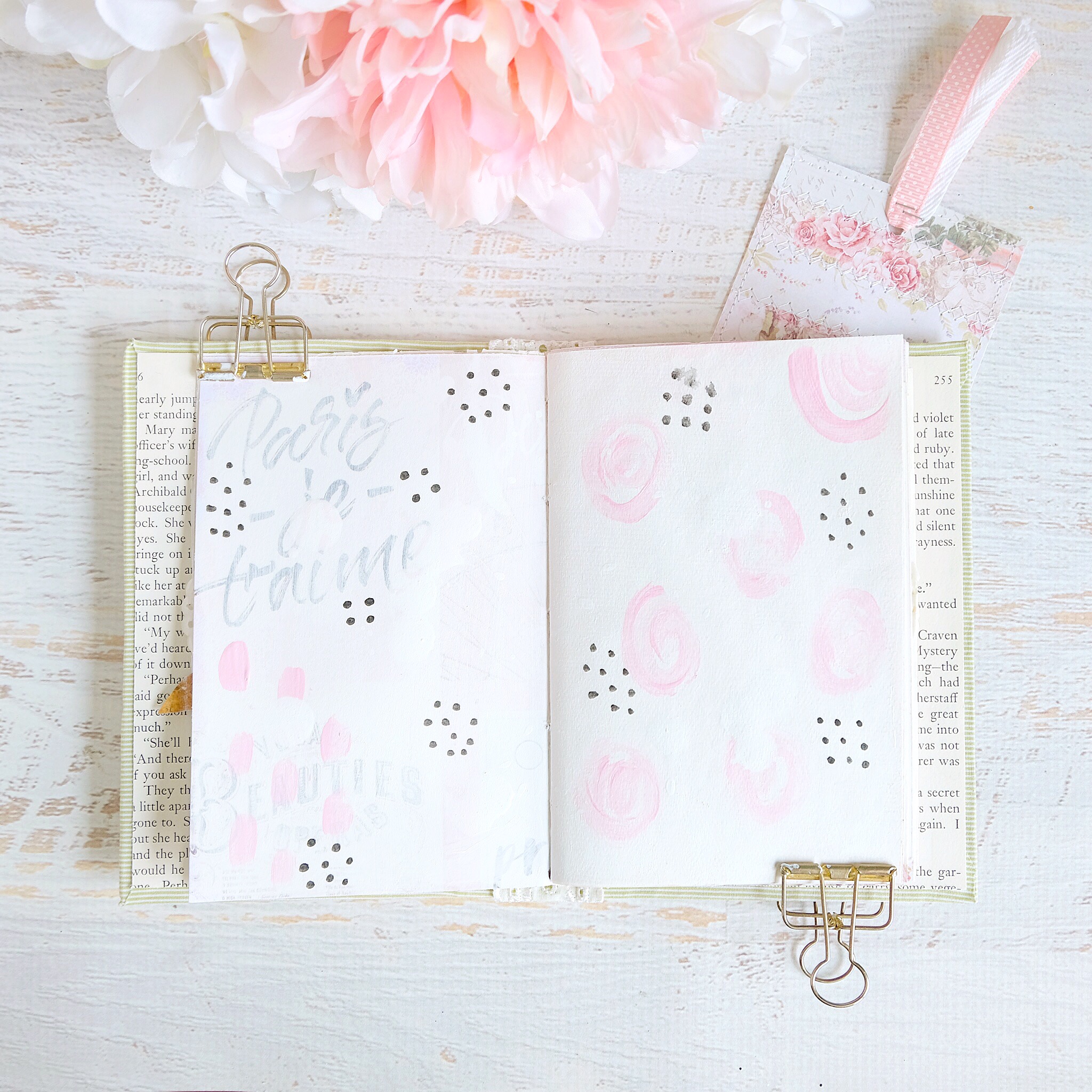 This next spread was my take on Alicia's tutorial about telling your story through abstract mark making. The right page was blank, but the left was a Prima Marketing pattern paper that I covered with some white gesso. I covered it in a way that the script writing "Paris je t'aime" still shown through. I did my marks with pink and black acrylic paint and as my natural, kept it very minimal. This spread was very relaxing to create and overall, I like how it came out.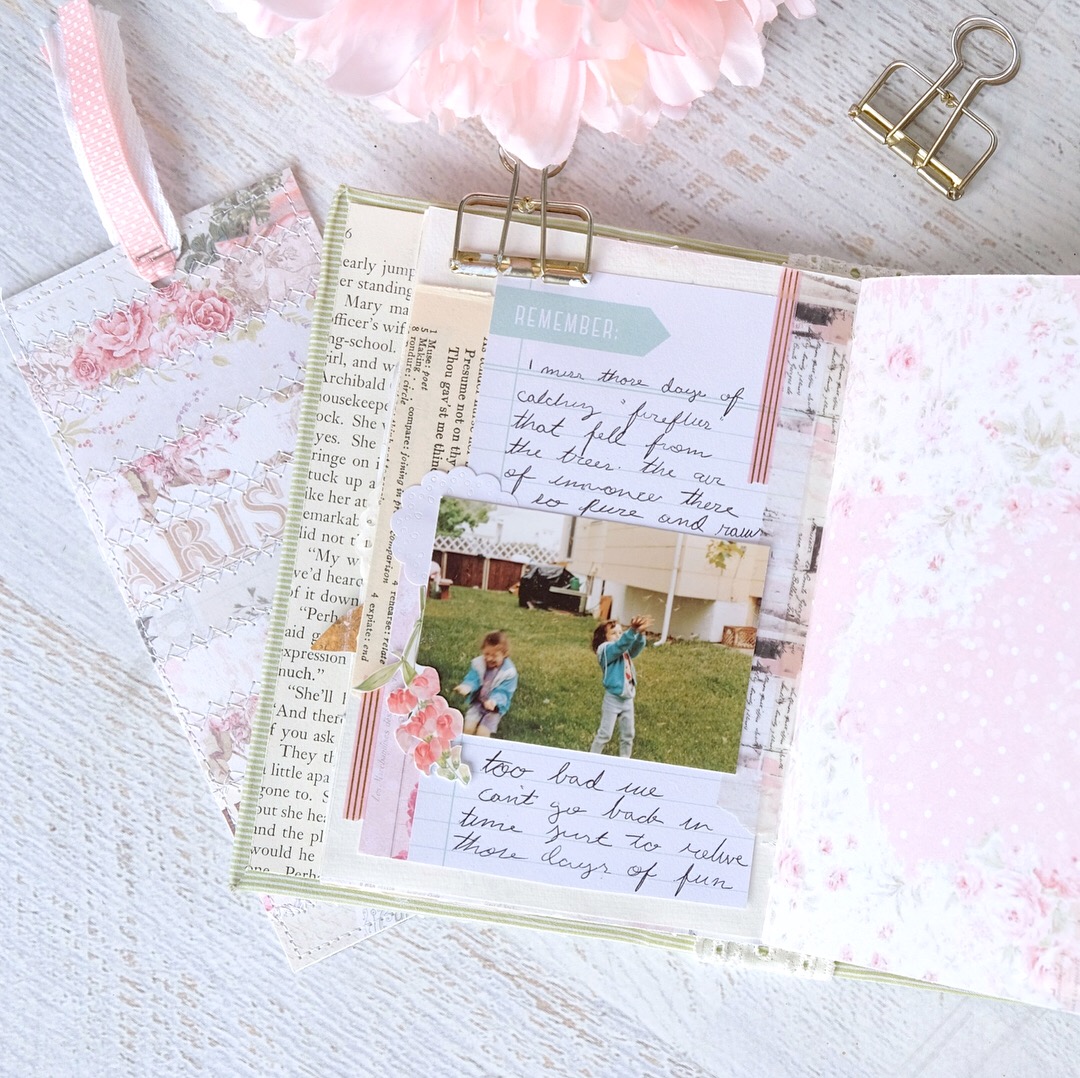 I used a photo from my childhood in this next spread. It's a photo that my dad took of me and a childhood friend trying to catch these "helicopter" leaves that fell from these trees that I always said were "daytime fireflies." It's such a great action photo, with our images slightly blurred because we were trying to catch as many as we could, that I knew I had to tell this story.
These next few photos are of two different spreads, one of them having a flap making it seem like two spreads in one. They were created as responses to Clare's tutorial on the Get Messy blog on using found vintage images in your journal to tell a story. I actually had a lot of fun trying to incorporate these two vintage photographs I received from Caylee all the way from Germany. I don't exactly know what's the true story each of them tells, but I played around with the idea that we are the artists of our own stories. We dictate the perspective and the narrative of our own stories. We are the creators.
So the first spread I used a photo of a family. In gold foil alphas I wrote "altered story," because their story was not my story to tell and I didn't want to create one for them. So the reader of my book can think up their own altered story for them. Their story will be different every time. The second spread reiterates that idea that we are the makers and creators of our stories.
This last spread I created during the 24-hour Get Messy hangout that happened this weekend. I had said something in the hang out that began "when I was a kid" and that just stuck. So I painted it in black acrylic on my page and using a Jane Davenport stencil, I painted a girl using some texture paste on the book page. When the texture paste dried, I used some pink watercolors and dripped it on the page over the texture paste. The paste resisted the paint, so the image of the girl was able to stand out from the book page and the color. This spread is so simple and I love how it came out.