graceful garden kit | journal with me ✩ 32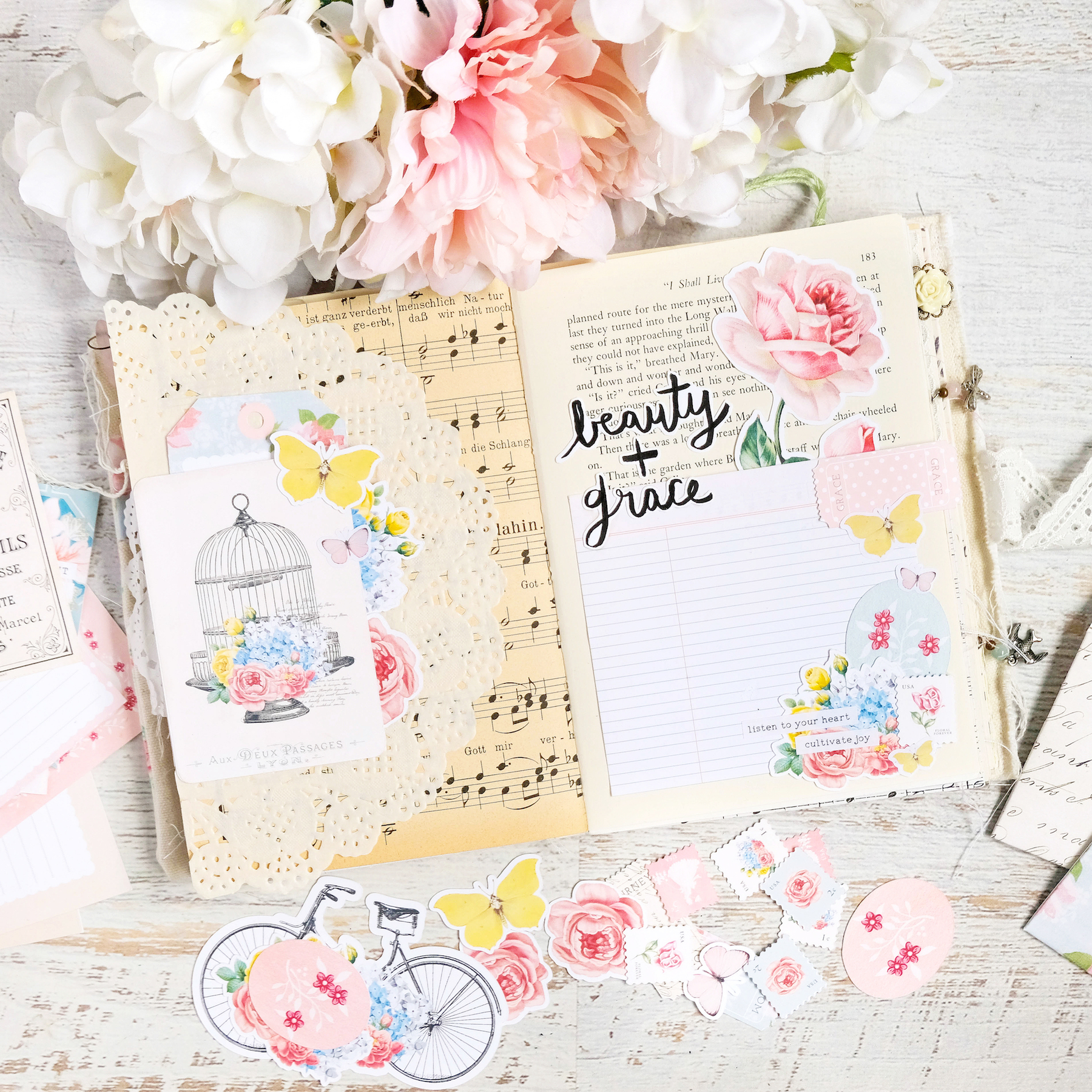 Hello everyone! I'm sharing something that I'm super proud of. I have a brand new digital kit up in my shop and it's called Graceful Garden. I have been wanting to create a true shabby chic kit in my colors for a while now, but just never got around to it. I don't know what took my so long to create this kit, but something just came together recently and I created this! This digital kit took me so long to make and I think it came out wonderful. I'm so incredibly proud of it and I really hope you all enjoy it as well.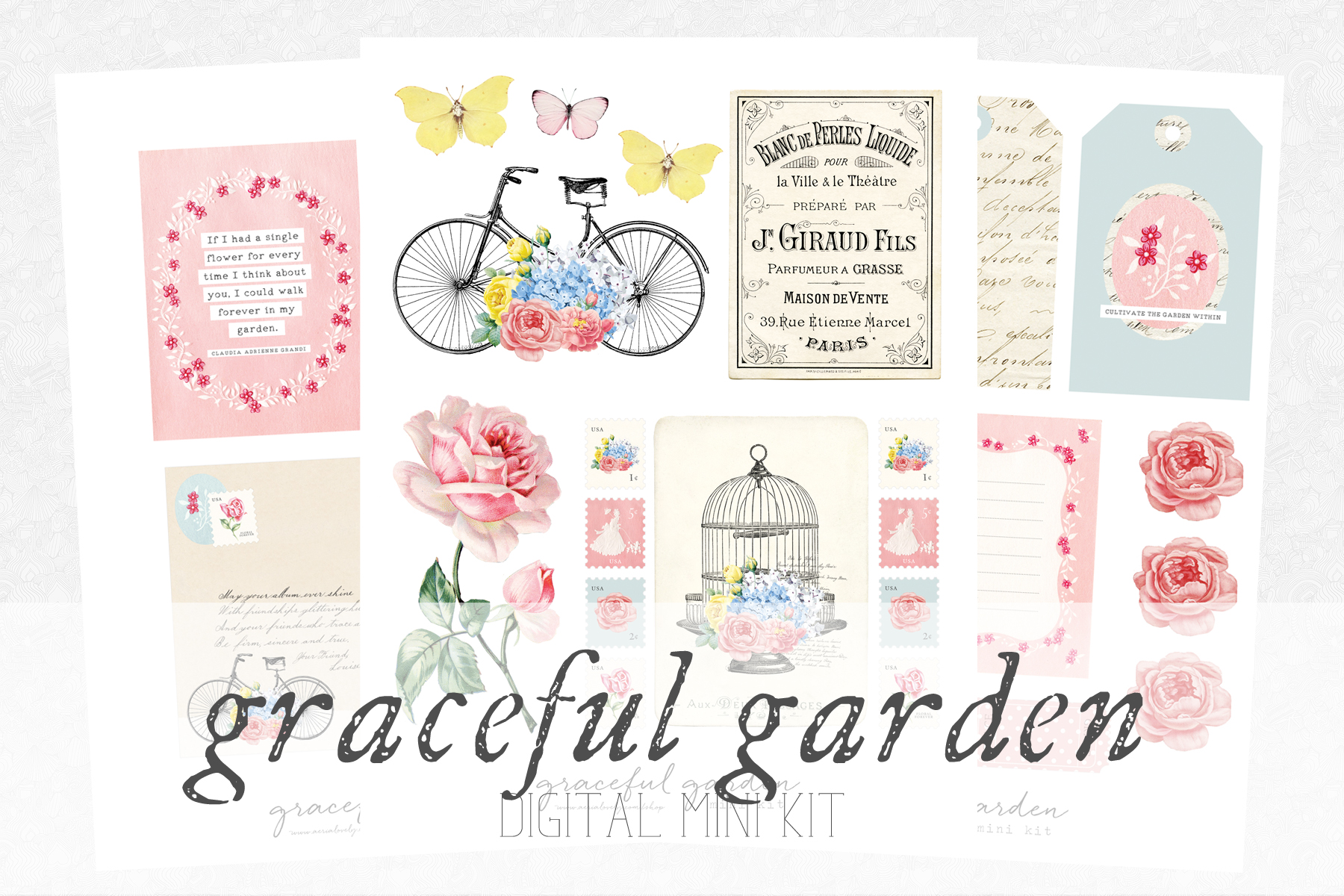 Graceful Garden is all about cultivating your garden within. I was really inspired by my One Little Word for this year, which is Bloom, and wanted to create a kit that reflected the idea of cultivating your own life. Everything starts from within and since I've been exploring that in my unraveling journal this year, I really wanted some goodies to compliment that. This kit is filled with fun florals and soft pastel blues, pinks, and yellows. It's very feminine and lovely, and I feel it reflects my personal style quite well. Those of you who consider purchasing it, I really hope you enjoy!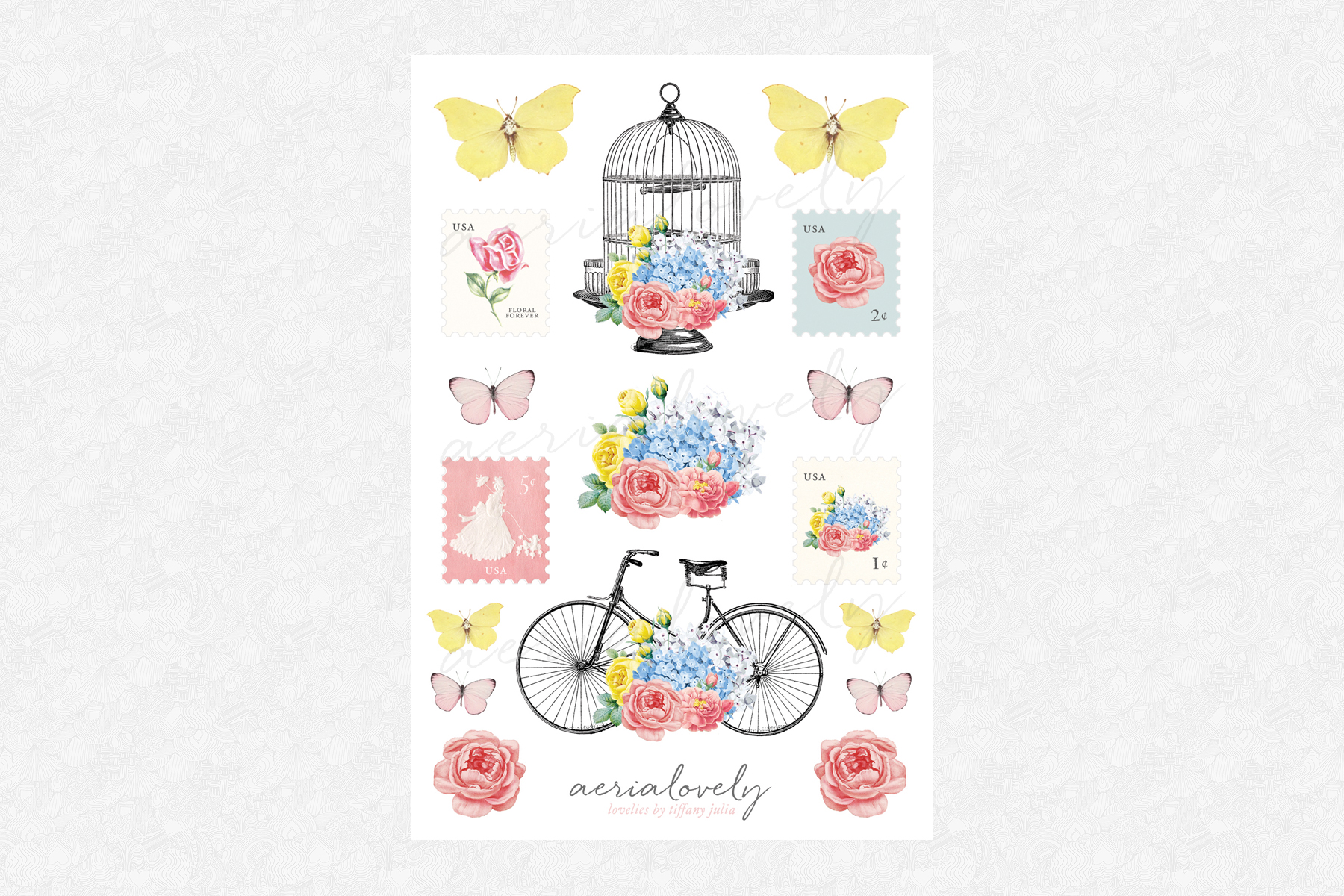 Along with the digital kit, I've also created a physical sticker sheet that matches the kit. This sticker sheet is 4×6 inches in size and features some of the icon elements found throughout the digital kit.
I've also filmed a journal with me video using pieces from this kit. Be sure to watch the video below to get a better look at the kit and I hope you enjoy!