harvest rose: november 2019 printable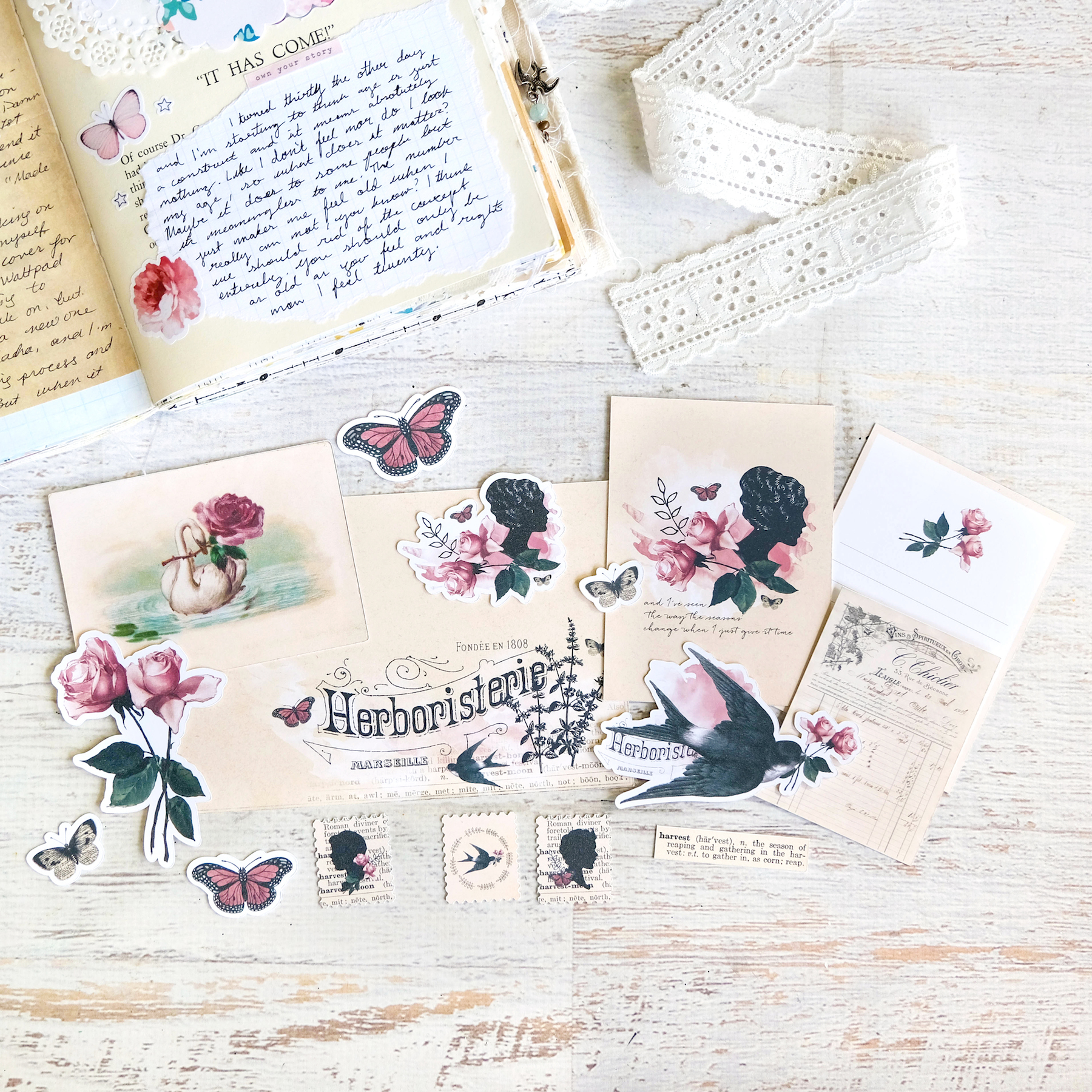 Hello everyone! Today is the first of the month, which means there's a brand new journaling printable for November in the shop!
I was a tad bit inspired by Maggie Holmes' Gather and Heritage collections for this printable. Mostly inspired by the idea of family and coming together. I really wanted this printable to feel really warm and sweet–sort of vibing the season–and I think I captured that in how it turned out.
Without further ado, here's November's printable!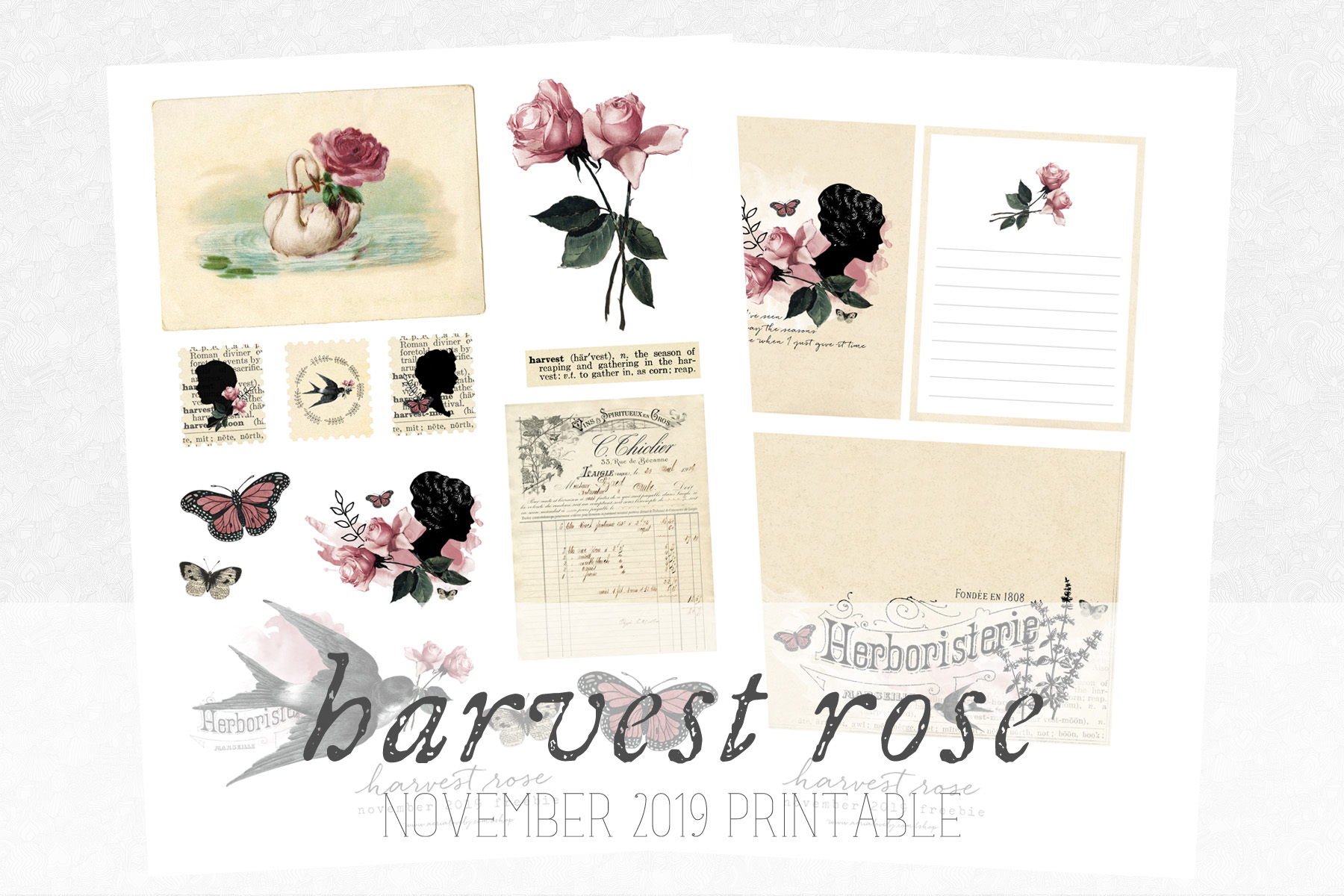 This month's printable is called Harvest Rose.
I went with a slightly mauve pink color for this printable, with just a dash of a teal green. The bold black silhouettes add an extra richness to the otherwise vintage cream printable. I ran with the idea of the harvest and the family gathering together for it for this printable. So naturally, you'll find the dictionary page for harvest scattered about. I don't have much of a story behind this printable. I really was just trying to work with the design elements I had and I'm happy I found a way to put them all together!
Anyway, I really hope you enjoy this month's printable. Be sure to grab it now, as it'll only be free for the month of November.