just start playing | journal with me ✩ 36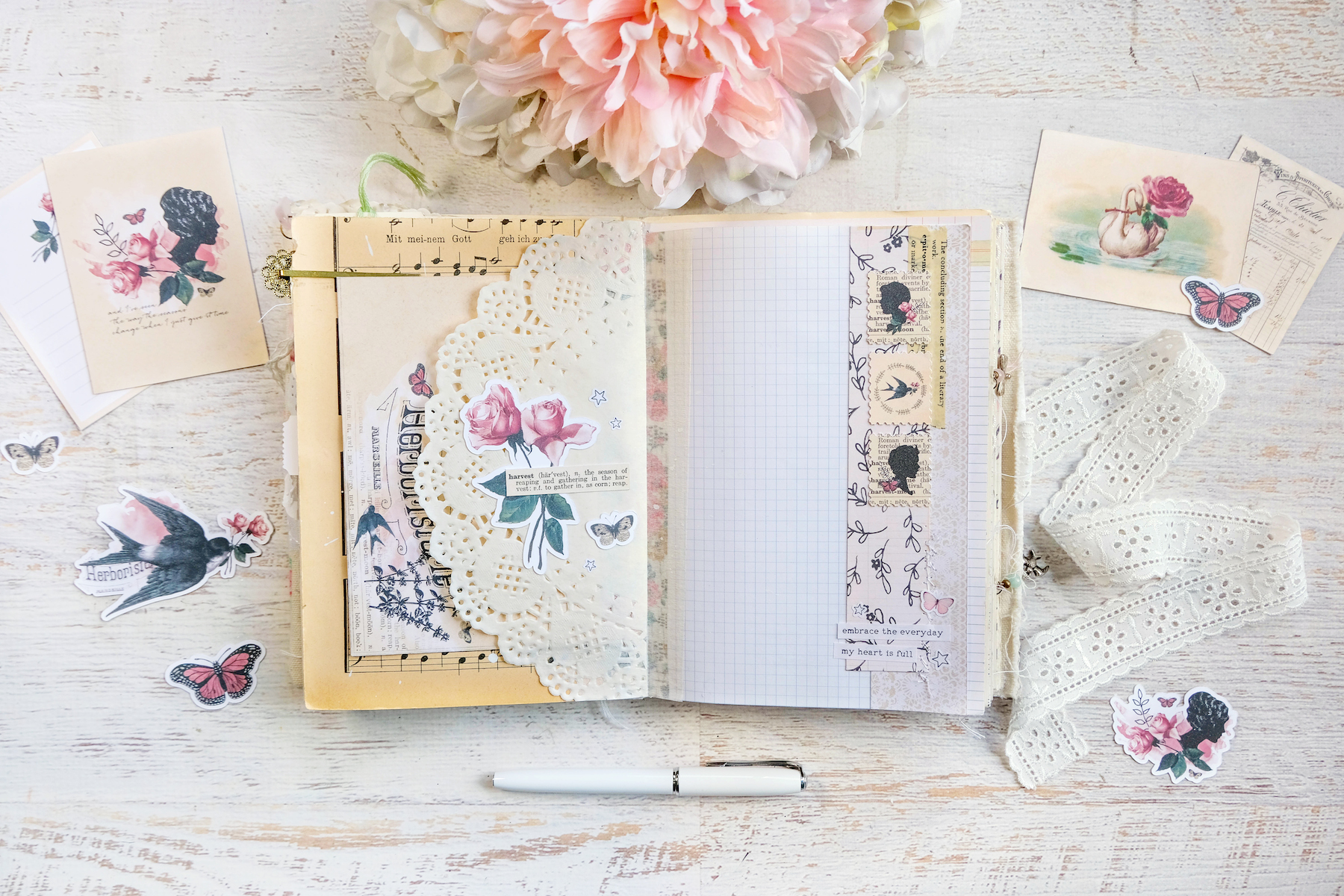 I am back with another journal with me in my unraveling journal! I created this spread using my new Harvest Rose printable I have for free in my shop for the month of November.
I'm going to be entirely honest here, I have no idea what I'm going to journal on these pages. Even before beginning this spread, I didn't know what I would write. I just started playing around with all the bits I had on hand and simply decorated my pages. I enjoyed the process of playing. And to be fair, I won't worry about the words. They'll come when they come.
That's really how I've been using this journal. I don't write all the time in my unraveling journal. It is essentially my growth journal. It houses my One Little Word musings and any other personal epiphanies I have about myself. It's a journal that is there when I need it and I only ever write in it when I feel like I need too. So having a couple of pages already decorated and ready to go when I sit down to write has been a very lovely change of pace for me. I appreciate that I don't have to decorate my pages. I can just get down everything that's been on my chest. No one sees these pages after I've written on them. I've made it a priority to only share the fun art process with you and keep my private thoughts private.
So that's what I have here today for you. A journal with me video using this Harvest Rose printable in my unraveling journal. My entire process of just playing. You can watch it below. I really hope you enjoy.