in harmony: january 2020 printable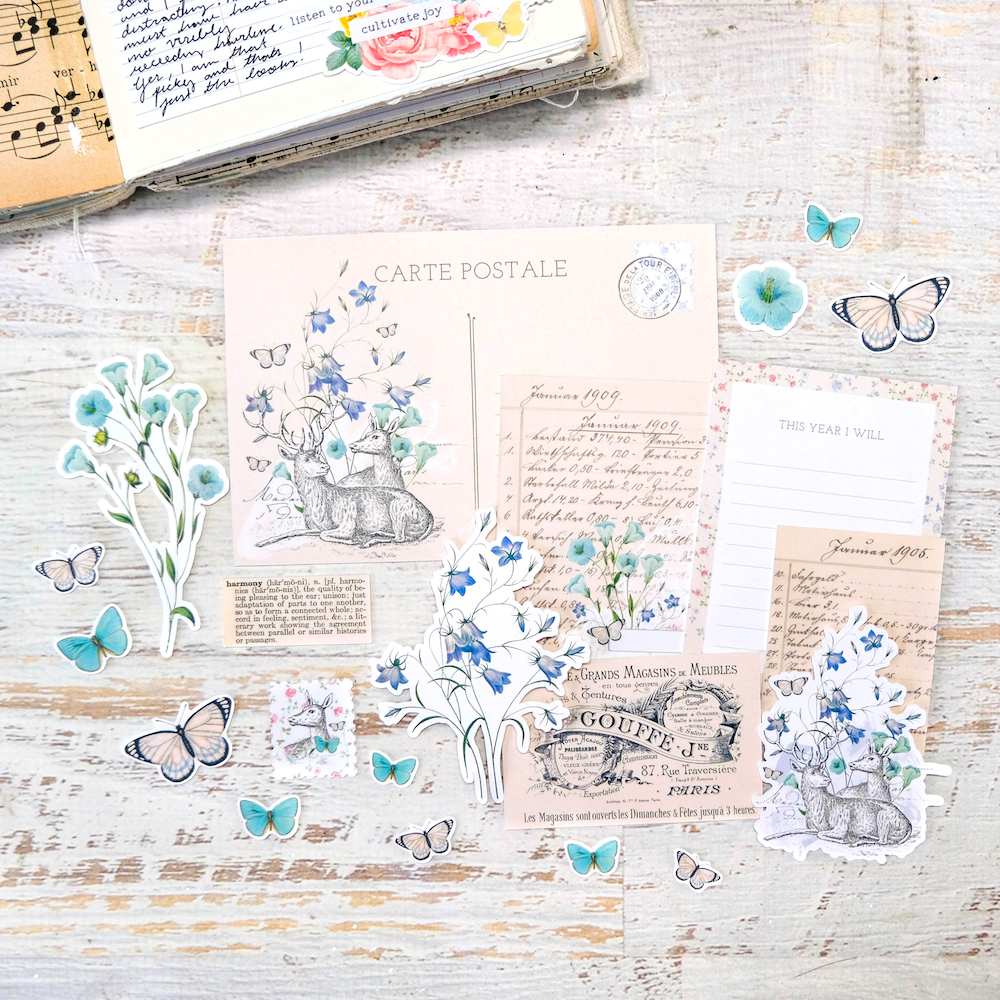 Hello everyone! Happy New Year! Today is the first of the month in a brand new year, which means there's a brand new journaling printable for January in the shop!
And I'm surprise there is one, to be honest. Because for a while there I wasn't planning on making one. I was heavily debating on making the printables a Patreon-only type deal, except I wasn't sure if I would keep my Patreon up. So I decided to keep it how it is and have it be free for everyone.
That said, this printable was a difficult one to create. I think I sort of piggybacked off of December's printable a little bit with the color scheme and all, but I literally could not think of anything to make! I scanned a bunch of my vintage papers in too, to see if anything would inspire me and even then it was still hard.
Anyway, here's January's printable and I hope you love it.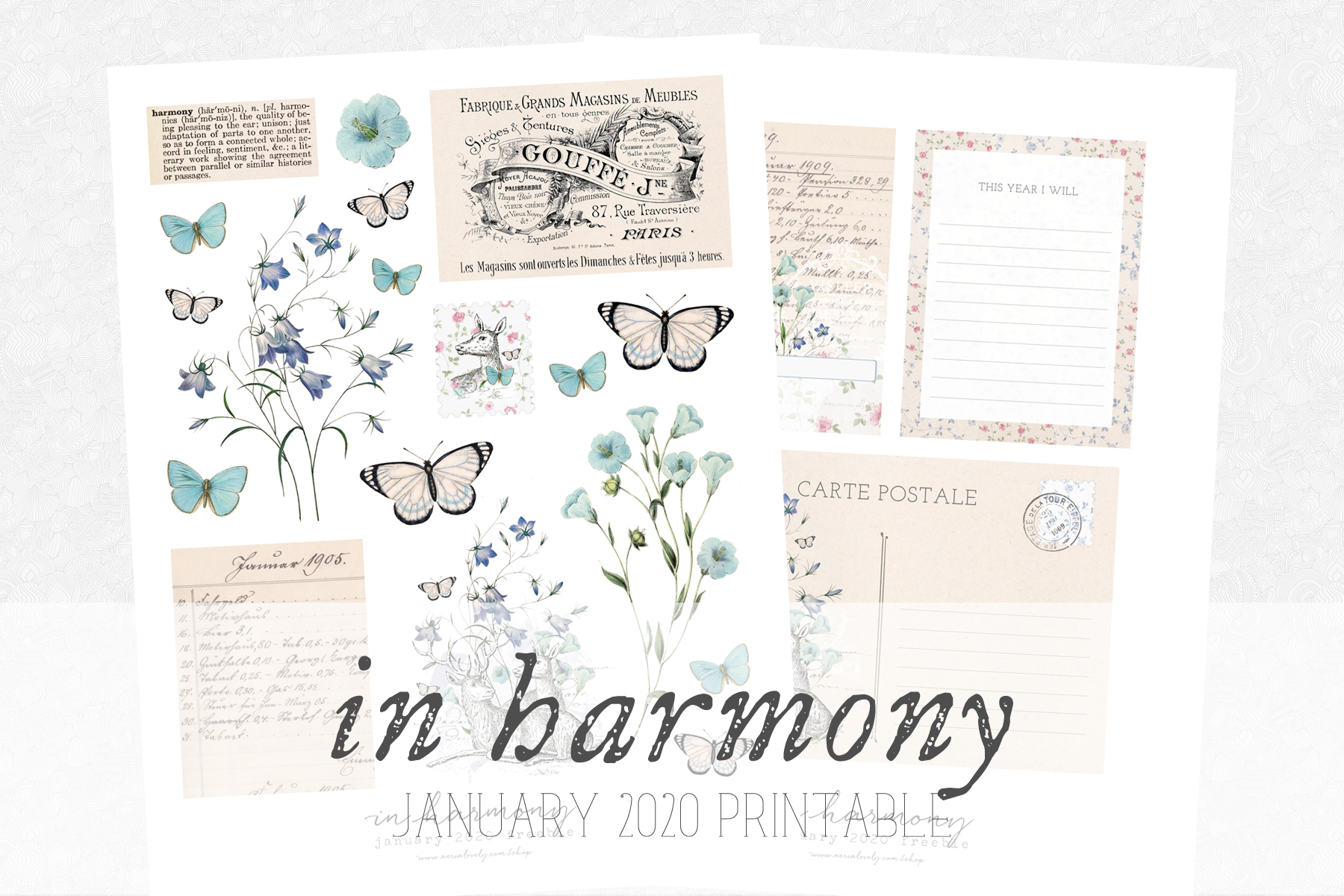 This month's printable is called In Harmony.
I can't possibly explain to you any of my choices here because I just kind of played around with different elements until I found something that worked. So please forgive me if it feels a little all over the place. I think you can definitely see a bit of my struggle to make it work.
Anyway, I really hope you enjoy this month's printable. Be sure to grab it now, as it'll only be free for the month of January.