journals + planners i'm using in 2020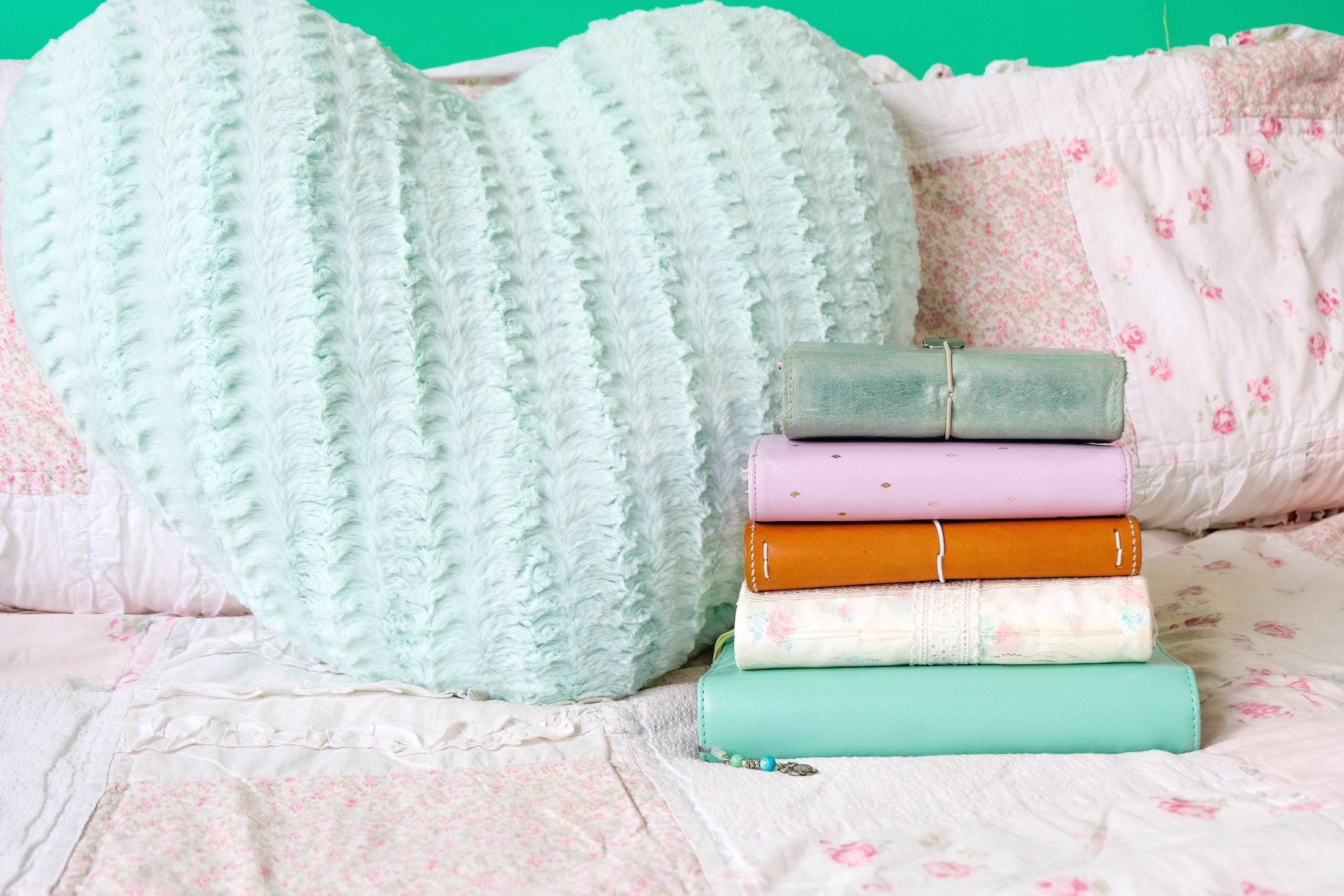 It's that time of the year again where I share the journals and planners I will be using in the new year. I've kept it fairly simple. I'm hoping there will be less planner hopping around this year and that I stick with the two planners I have currently setup for 2020.
The first one being my A6 Foxy Fix Spice Sage traveler's notebook, which I've setup to be my everyday carry. It's small and simple and I throw it in my bag and take it with me everywhere. I normally just use a simple Muji notebook I alter into a monthly planner, but for 2020, I decided to make a little junk journal to use as a planner. I figures I might as well spice it up and make it a bit festive, since I don't typically decorate my planners anymore. This way it will look a little less plain.
The other planner I'll be using in my Personal Kikki K in Lilac with the gold diamonds on it. I've set this one up as my blog/social media content planner. It's been the planner I've been using to get myself organized when it comes to content creating and basically keeping myself accountable to create more and share more on a consistent basis. And it's been working! So I'm going to keep at it in the new year.
My B6 Slim traveler's notebook that I've set up to be my writing journal will also be joining me in 2020. Even though NaNoWriMo is almost over, I still want to continue to work on my story. And since everything is housed in this notebook, it only makes sense.
My unraveling journal is the last journal to join me for next year. I created this journal with two signatures, but I only managed to fill in one signature in 2019. So it made sense to continue in this journal and document my growth journey in the second signature. So that is my plan.
The fifth thing I shared was my A5 Robin's Egg Carpe Diem where I'm keeping my Unravel Your Year workbook by Susannah Conway. I'm not really counting this as an active planner, since I'm only going to be using it at the beginning and ending of the year. But it's such a vital book for this time of year in my life that I thought I might as well share.
Anyway, I hope you enjoy this look at the journals and planners I'll be using in 2020!