how to keep a pen pal smashbook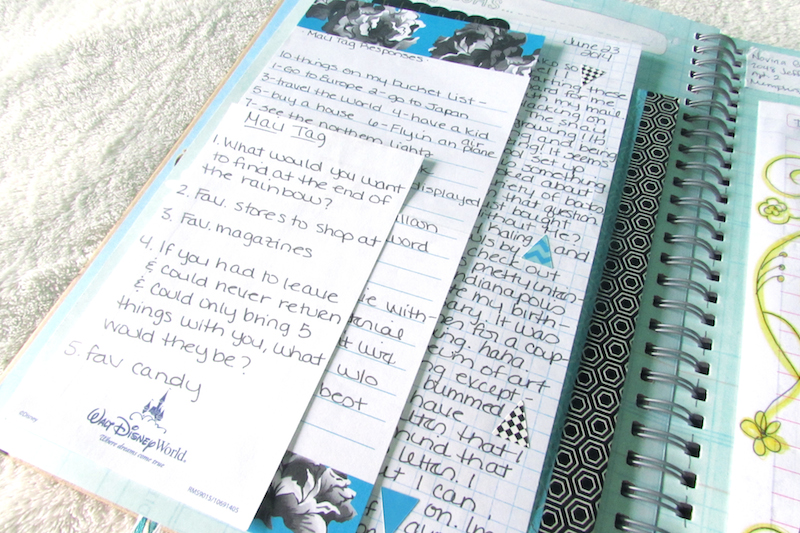 I stumbled across this fabulous idea when I was looking for a way to organize all of my letters. They were just piling up in my desk draw to the point where they weren't fitting. I ended up having to take them all out of the draw and had them piling high on my window seal. I didn't know what to do with them. I didn't want to throw them out because they were all my cards and letters from my various pen pals and I wanted to keep them. But they were driving me crazy just sitting there taking up space and collecting dust. I didn't know where to put them.
So I did some Googling and came across this YouTube video by Kacy Grady.
Such a great compact way to keep and store all of your letters! It was kind of perfect for me because I had a brand new Smashbook that was just sitting with all my other scrapbooks, empty. I bought it two years ago with the intention of using it for something, but I never filled it up, finding other ways to document my life. You can find Smashbooks almost anywhere here in the United States: Michaels, Target, Walmart, sometimes Marshalls and TJ Maxx. They're inexpensive and come in a bigger size if the normal size is too small for you. You can also substitute a Smashbook with another kind of scrapbook, as long as it serves the purpose of keeping all of your letters together.
I got a little creative with my Smashbook. For some letters, I took them out of the envelopes and taped them in in such a way that I can go back and read them easily. Lots of flaps and I used some of the envelopes so beautiful made or decorated by my pen pals as pockets to hold other things they sent, like postcards and ephemera. My pages aren't done yet as I want to print out the photos of the complete package that I take when I get my letters before I begin sorting the bits and pieces into my scrapbook supply collection. That way I have what the entire letter looked like when I got it. But here are some photos of a few of my pages so far.