lavender fields | journal with me ✩ 43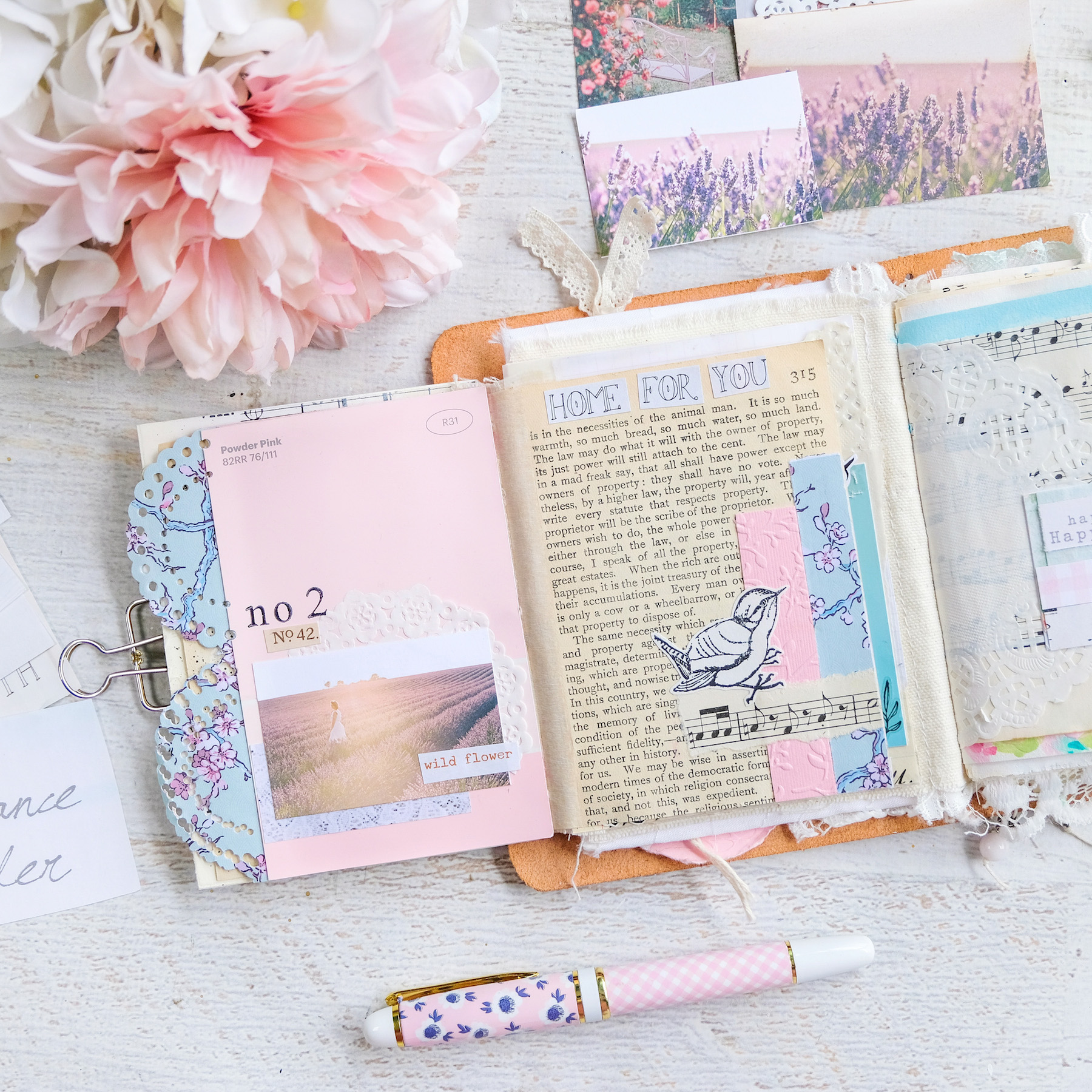 Hey Lovelies! I just wanted to pop in a share two journal spreads I created in my artist in bloom journal for the Get Messy Season of Bloom. I sat down this past weekend and worked on a few pages, filmed some journal with me videos and just made a huge mess on my desk. And I enjoyed all of it!
This first spread was one that I repurposed from a page that I had already done in my journal. I kept the bits I wanted to keep from the original spread then added the rest. I used these gorgeous photos from Provence Diary on Instagram of these lavender fields. This is just one of two spreads where her photos are featured. She's got a free printable up of them on her site that you should definitely check out if you're interested because they are absolutely stunning!
⠀⠀⠀⠀⠀⠀⠀⠀⠀
Anyway, I used one of her photos here and had some fun with collaging. It feels so nice to be journaling in this way again! It's so freeing.
For this next spread I used another photo from the free printable from Provence Diary. I used a few stickers from Lace and Whimsy here as well. Again, I just had some fun collaging bits and pieces of scraps together to create the spread.
I find that a lot of the time, my art journal pages are simply all about the process. Granted, I do want it to turn out a certain way, but I just enjoy the journey to get there. I usually don't have much of an idea before I go into creating in my journals. I just sit in front of it and see what happens.
I filmed my process for both spreads, which you can watch below. I do hope you enjoy and welcome these new journaling pages!