my artist in bloom journal | journal with me ✩ 42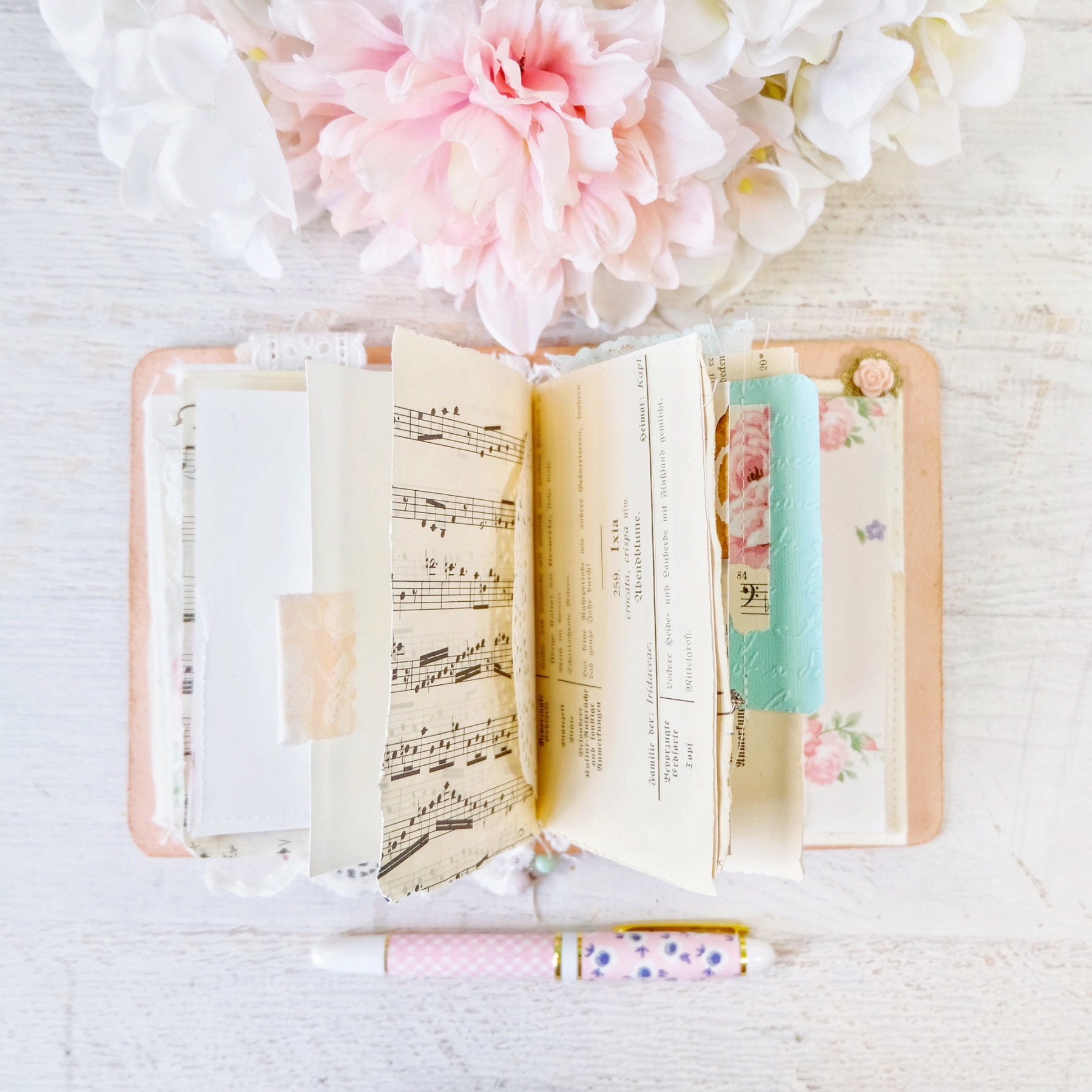 Lovelies! I've been journaling again!
This month began the brand new season of Get Messy and it's the Season of Bloom.
If you recall, this was my OLW last year and my extension word for Flourish for this year, so I of course had to dive into this new season.
This season is all about returning to yourself, which I thought was serendipitous as I was just beginning my new journey into creative self portraits and reflective journaling about myself. I was already committing to return to myself. Since I haven't art journaled in FOREVER, I felt this season came at the right time—the best time for me to dive back into it.
And oh how I've missed journaling in this way!
I've been using my Artist in Bloom journal for this season. Remember that journal I created exactly a year ago? Well, it's been sitting quietly on my shelf just waiting to be loved.
To be fair, it was too pretty to use. But I made it and I so desperately wanted to fill it up, so I've decided to repurpose it for this project. I ended up redoing a few pages I had already filled in and I even repurposed a few recent pages from my Daybook of Dreams, because I thought they fit better in this little book. I'm really excited to be working in this book. I think it may be challenging for me to work in such a gorgeous book and created messy art in it, but I've already instructed myself that I must do it. Even if I create the worst art in it. I must experiment and play. That is the only way to grow—to bloom.
And how perfect that it's called Artist in Bloom journal?
I swear, it was all made for this exact moment.
I've already begun filling it up. I did work with what was already in the journal as best as I could, but I did alter a lot of the pages I had already created. I also created a few new pages too. I managed to film a little process of me creating a white out poem on a page I had already created. I also created a brand new page too. You can watch the process below. I do hope you enjoy and welcome these new journaling pages!